General Hospital Spoilers: Here's What Fans Really Think Of Nancy Lee Grahn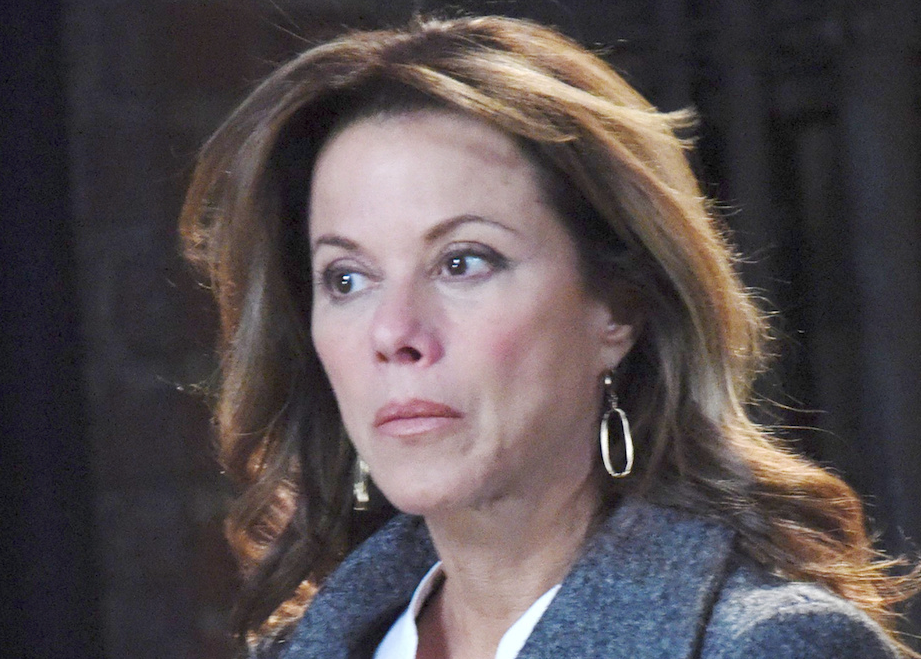 General Hospital spoilers say that Nancy Lee Gran will be taking a break from the hit ABC soap. And for those who might seem worried about her sudden departure, there's no need to. The actress is being temporarily replaced by Stephanie Erb, who will be filling in for her shoes as Alexis Davis as she continues to recover from surgery. And while a lot of General Hospital fans would never want anything horrible to happen to their beloved Alexis Davis, they've also been sharing some interesting comments about her portrayer, too. Here's what you need to know.
General Hospital Spoilers: Here's What Fans Really Think Of Nancy Lee Grahn
Nancy Lee Grahn is clearly a very controversial person off screen as much as she is on screen. In fact, she is one person who is never worried about sharing her opinion, whether it's about politics or personal matters or even those co-stars who have refused to get the COVID-19 vaccine. Nancy made waves last year when she supposedly announced Ingo Rademacher's departure from the show before producers even got a chance to do it themselves. Ingo was let go for refusing to comply with the ABC network's vaccine mandate.
And now that Nancy is taking a break from the show, a lot of fans have taken to social media to share their true thoughts about the actress. After it was announced that Stephanie Erb would be taking over, some comments from fans and critics alike have included, "Not leaving permanently??? Dang!! Hopes dashed!! Maybe her stand in will blow the producers away and they will keep her…I WISHED!!" along with, "Please don't have her come back Nancy Lee Grahn is a huge bully n a hatful person ! I stop liking her after she start being hatful to so many people ! Shame on her."
General Hospital Spoilers: What's Next For Nancy?
Another critic wrote, "No loss there. Lost all respect for Nancy Grahn when she involved herself in politics and started running her mouth about people not wanted to be FORCED to get vaccinated. Especially since it doesn't even prevent people getting Covid. Much respect for Steve Burton and Ingo R. for standing their ground. Nobody should be mandated to put anything in their body hey don't want to!!!"
That said, fans will have to tune in to General Hospital each and every day to find out what's in store for Alexis's future. Until then, let us know what you think by leaving us a line with your thoughts in our comments section below. General Hospital airs weekdays on the ABC network. Check your local listings for times.
Be sure to catch up with everything on GH right now. Come back here often for General Hospital spoilers, news and updates.