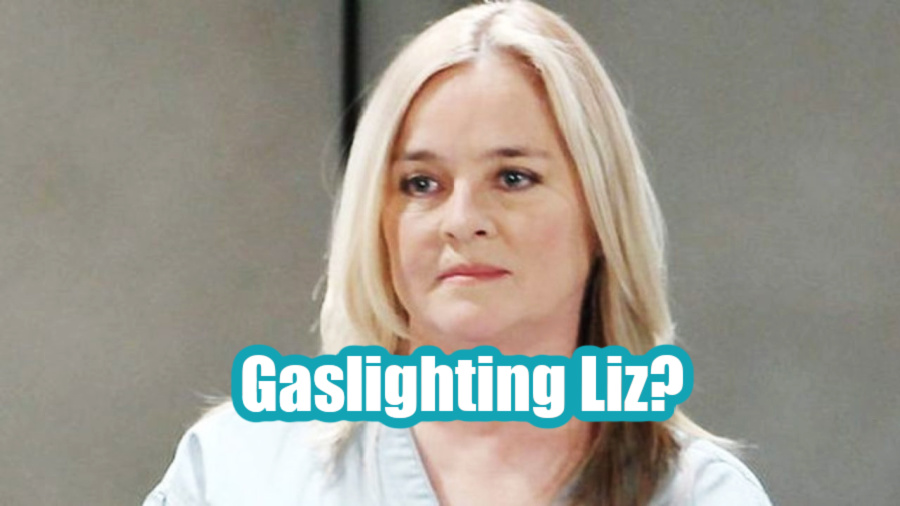 General Hospital spoilers and updates tease that Heather Webber (Robin Mattsson) could be the "ghost" haunting Elizabeth Baldwin (Rebecca Herbst) in recent episodes of GH and gaslighting her!
General Hospital Spoilers – Heather Webber Is Franco Baldwin's Mother
General Hospital viewers will recall that Heather is Franco's birth mother, and nothing has ever been addressed of her response, or even her notification of his death; for that matter, Betsy Frank (Deborah Strang) has never been notified either.
One would think that even though Heather was in a sanitarium and Betsy is who knows where – last time shown also in a hospital – General Hospital writers would have at least made some offscreen mentions. The last time any mention of Heather was made was when Ryan Chamberlain (Jon Lindstrom) received a fan letter from her while in Pentonville Prison well over a year ago before he was stabbed and suffered from "locked in syndrome." Longtime General Hospital viewers will recall Heather has never been successfully held in any psych ward or prison for very long, and no one would be at all surprised if she's been lurking around Port Charles!
GH Spoilers – Someone Does Not Want Elizabeth Baldwin To Move On With Another Man
General Hospital viewers know that someone does not want Elizabeth to move on with another man – the bizarre situations began happening right after she took off her wedding ring and from then on, it started mysteriously migrating! First it showed up in her dress that she was going to wear on her first date with Finn, which she'd brought to work and hung in her work locker!
Then, Franco's art studio was vandalized and burned down, with the ring popping up in the box she kept the key to the art studio in when she got the key for Detective Dante Falconeri, (Dominic Zamprogna) who was investigating. General Hospital viewers know that the arson was creepy enough itself, with Cameron Webber (William Lipton) suspecting Peter August (Wes Ramsey) – or someone who wanted to frame him for the arson so he wouldn't get away with the murder! The latest creepy happening, which is the creepiest of them all, is Elizabeth having intended to donate the dress she married Franco in, and finding it torn to shreds inside its cleaner's bag!
General Hospital Spoilers – Heather Webber Is Psycho Enough To Do All Of These Creepy Things
Longtime General Hospital viewers know that Heather would be psycho enough to do all these creepy things to keep Liz from forgetting her son – which she never will – and moving on with Dr. Hamilton Finn (Michael Easton). As far as Franco, he hated his mother – he even tried to bury her alive about fifteen years ago when he had been newly freed from his first brain tumor!
Franco had also been involved with Nina Reeves (Cynthia Watros) for a short time when she first came to town, and was so worried about her being in the same mental facility as Heather, he took LSD so would be admitted! General Hospital viewers know that Heather would know all the ins and outs and secret places in GH, knows how to break in and out of places and disappear quickly – as for not wanting Liz to move on, it's possible. But Heather could have made much better use of her crazy gaslighting Peter August and taking him down!
Be sure to catch up on everything happening with GH right now. Come back here often for General Hospital spoilers, news, and updates.