Prince Charles And Prince William Now Have This Huge Regret Over Prince Andrew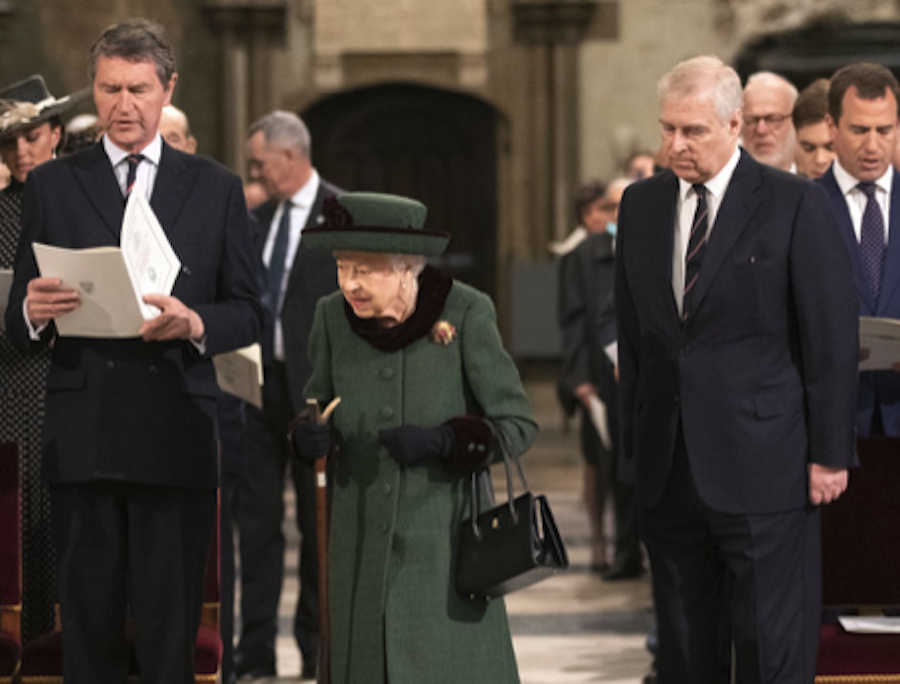 Well, it's not like they can really turn back time on this one, right? There's a new report that suggests both Prince Charles and Prince William regret allowing Prince Andrew back in public. That's because fans were angered over the sight of the Duke of York at Prince Philip's memorial service this past week. Here's what you need to know.
British Royal News: Prince Charles And Prince William Now Have This Huge Regret Over Prince Andrew
According to People, Queen Elizabeth insisted that she were to be escorted by her "favorite" son Andrew, despite the fact that it's only been a few short weeks since he's settled his sexual assault lawsuit. 
"It shows she wholeheartedly loves and believes her son," says royal commentator Robert Jobson. "As she did when she made a statement about Camilla being Queen's Consort, many people will now accept the Queen's word and judgment."
That said, both Charles and Williams now realize that allowing Andrew back in public is not good optics for the royal family. Apparently, some senior royals said behind closed doors that they were hoping that "common sense would prevail" and that Andrew wouldn't play a prominent role in Prince Philip's memorial service. Clearly though that wasn't the case. Andrew not only walked his mother to her seat in the front row, but he also sat next to his brother Prince Edward.
One insider put it this way, "It would be a great shame if the service was overshadowed by all of this. There is a strong sense of regret that this has happened."
British Royal News: What's Next For Andrew?
However, royal expert Jennie Bond believes this was no accident. When it comes to the queen, she says, "This was her way of quietly showing 'OK, he messed up really badly, this was a disgrace, but he is my son.'"
In the meantime, let us know what you think with your thoughts in our comments section again. Be sure to catch up with everything on the British Royal Family right now. Come back here often for the British Royal Family news and updates.