The Young and the Restless Spoilers: Wednesday, November 3 Recap – Ashland Declines – Billy Trapped – Nick Blames Phyllis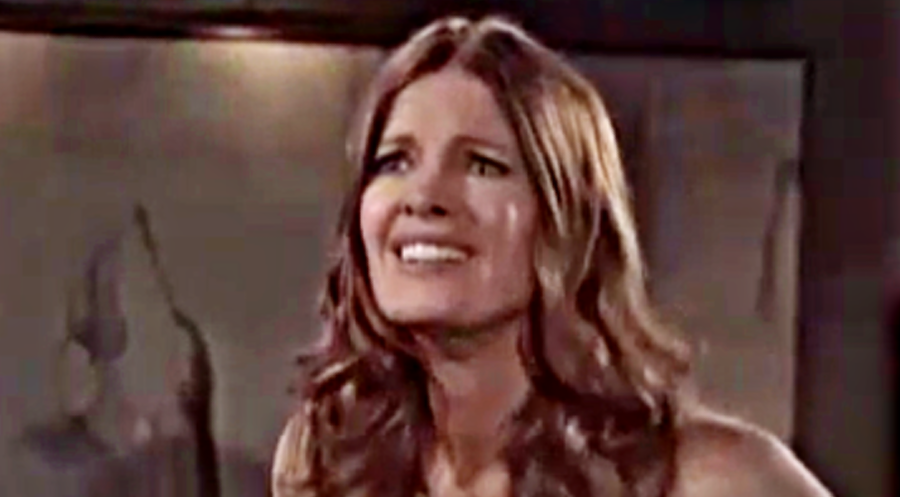 The Young and the Restless (Y&R) spoilers recap for Wednesday, November 3, reveals that Billy Abbott (Jason Thompson) will fall in Adam Newman's (Mark Grossman) trap while Noah Newman (Rory Gibson) essentially says Nick Newman (Joshua Morrow) is stuck on Sharon Rosales (Sharon Case). Here's what Y&R fans can look forward to in Wednesday's gripping episode.
First, Victoria Newman-Locke (Amelia Heinle) will get some news she finds encouraging from Ashland Locke (Richard Burgi). Ashland will mention that he was able to lock in an evaluation appointment at the clinic hosting his new treatment in Peru.
Victoria will insist on going with Ashland, so she'll call Billy and get him to take the kids for a few days.
After Adam urges Victor Newman's (Eric Braeden) top PI to set the bait, he'll head to Victoria's office and find out Ashland is on a work call. Although Victoria won't want to know any of the details, she'll be willing to tell Ashland the plan is in motion.
At Society, Billy will eavesdrop on the PI's phone call and determine that Jesse Gaines (Jamison Jones) has gone missing again.
Lily will complain to Billy at home since he can't seem to let this whole Gaines thing go. She'll be fed up and will insist they're done with Gaines, but Gaines himself will show up at their door soon after.
Billy will wonder "what the hell" is going on, but an out-of-breath Gaines will insist he had nowhere else to go. After Gaines argues that he's not safe, he'll plead with Billy and Lily to hide him.
As for Adam, he'll be pleased to hear from the PI about the plan working. Adam will think all that's left to do is let Billy self-destruct as usual.
At Crimson Lights, Phyllis Summers (Michelle Stafford) will sit down with Jack Abbott (Peter Bergman) and explain what just led to her breakup. She'll feel like she wants more than the superficiality Nick has been giving her and won't think he cares about trying to understand her perspective.
Phyllis will feel like Nick belittled her and said things that couldn't be forgotten. She'll won't share Jack's optimism when it comes to fixing her relationship this time around.
Nick will also unload his frustrations at the cottage, where Sharon and Noah will offer support. After Nick complains about Phyllis hurling accusations, he'll add that she hates his family.
Nick will act like that's a deal-breaker, but he'll thank Noah and Sharon for listening.
Once Noah is alone with Sharon, he'll share his thoughts on the end of Nick and Phyllis' relationship. Noah will have to wonder if deep down, his dad never truly got over his mom. Sharon's eyes will widen in shock once Noah presents the idea to her.
Phyllis will get a phone call from Jack, who'll just want to check in and let her know he's there for her. After Phyllis pulls up Nick's contact info, she'll decide against calling him.
Nick will also show up outside Phyllis' suite door, but he'll stand there as they both think back on a fight that Y&R fans haven't yet seen.
Viewers will see a new flashback that features Phyllis and Nick's most explosive confrontation yet. Nick will feel like it's absurd for Phyllis to act like she's taking the high road. He'll be pretty nasty, but Phyllis will give as good as she gets.
Phyllis will confess to hating Nick's family since he always puts them first and will accuse him of being jealous of Adam. Nick always wants to be the "golden boy" according to Phyllis, who'll be done with all this pain.
After Phyllis declares she can't do this anymore, Nick will suggest he's on the same page. He'll notice Jack's calling and feel like it's happening right on cue. Nick will note that Phyllis always turns to Jack at the first sign of conflict.
Once the flashback is over, Nick will leave without ever knocking on Phyllis' door in the present. Phyllis will sit inside looking exhausted after all the emotional turmoil.
After Victoria arrives at the ranch with Nikki, they'll receive updates on Chance Chancellor's (soon-to-be Connor Floyd) presumed death.
Victoria will fret over Abby Newman-Abbott-Chancellor (Melissa Ordway) and how she's holding up.
As for Ashland, he'll struggle to catch his breath in Victoria's office. Ashland will have to sit down and will look concerned over his condition.
The Young and the Restless spoilers say Ashland will hold out hope that the trial in Peru will work, but he'll know it's a long shot.
Soap Spoiler will have the hottest Young and the Restless spoilers, updates and news, so visit us often!