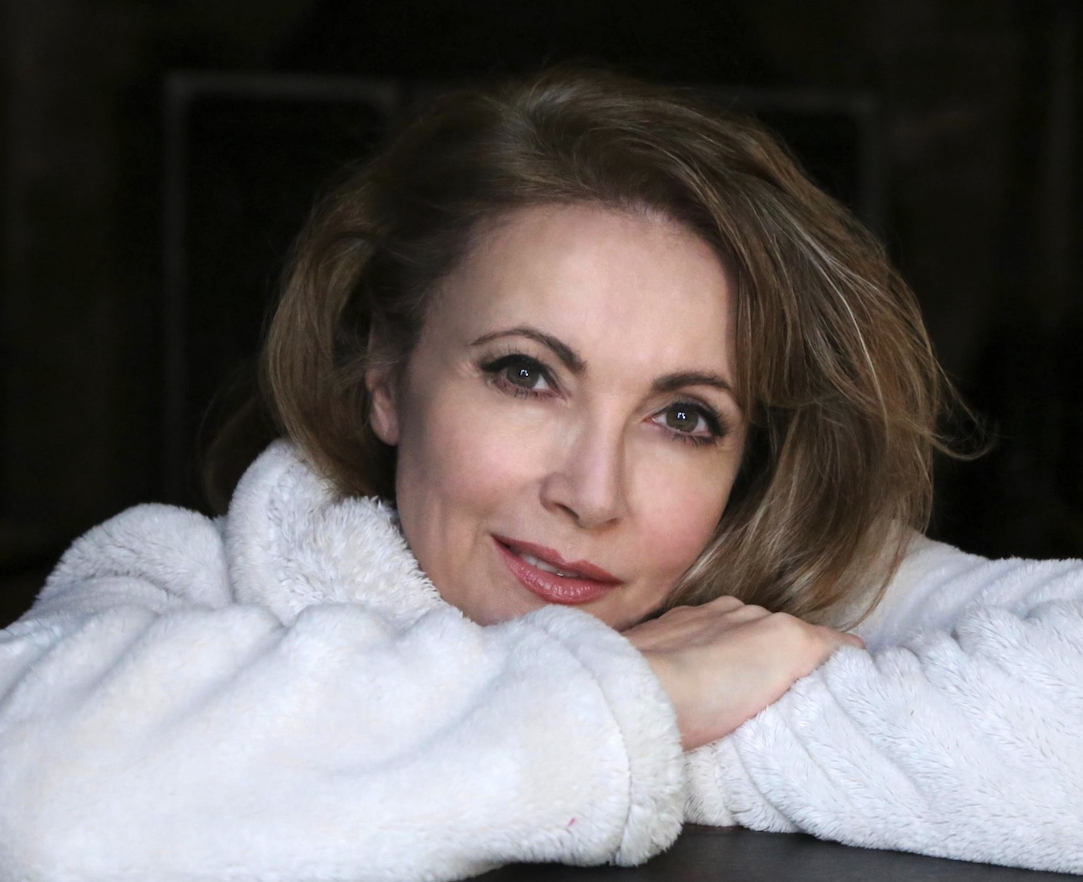 General Hospital star Emma Samms has some troubling news to share with her fans. The actress, who was best known for her role as Holly Sutton on the hit ABC soap, has revealed that she has contracted COVID-19 a second time around. The actress first contracted the virus back in March of 2020 and admitted that she has been suffering from long term effects from the disease. Here's what you need to know.
General Hospital Star Emma Samms Reveals Fight With Covid-19
Emma shared a photo of her positive COVID test and captioned it with, "So, what I thought was just bad PESE (Post-Exertional Symptom Exacerbation) is actually another round with Covid and I tested positive this morning. Antivirals aren't available. Any reinfected Long Covid folks out there who can tell me what I might expect?"
Many of her fans commented on the photo with, "Ive had LC for 27 months, vaxxed and boosted.  Reinfected in May.  It felt like a really bad head cold and I was down for about 4 weeks.  Now I'm back to my LC baseline, as it were.  Much love to you!!" along with, "So sorry you're going through this. I got reinfected a month ago and all improvements I had made with my LC symptoms the past few months are gone, and many now worse. It's so frustrating."
Back in November, Emma opened up about her status on General Hospital. During the Dishing With Digest podcast, Emma said that she's unable to return to the show as she herself is still recovering from her own COVID-19 battle. Things got so bad for her that she lost her voice, but luckily has since been able to recover it, but is still battling some symptoms from the virus. Emma said she wanted to be honest with her fans as she didn't want anyone to think there was another reason why she was supposedly avoiding her General Hospital comeback.
General Hospital Star Emma Samms Is Fighting Covid Again
With that said, Emma added that she's greatly moved over the fact that she's been asked to return to General Hospital so many times since she first began her role as Holly back in 1985. She put it this way, "To have been invited back to the show as many times as I have is just the most wonderful thing and some of the return visits have not been particularly successful. That's because the audience didn't get what they wanted and there were moments where I felt like the character development was skewed."
Let us know what you think by leaving us a line with your thoughts in our comments section below. General Hospital airs weekdays on the ABC network. Check your local listings for times.
Be sure to catch up with everything on GH right now. Come back here often for General Hospital spoilers, news and updates.