Days of Our Lives News: Chrishell Stause Opens Up About Being In An Openly Queer Relationship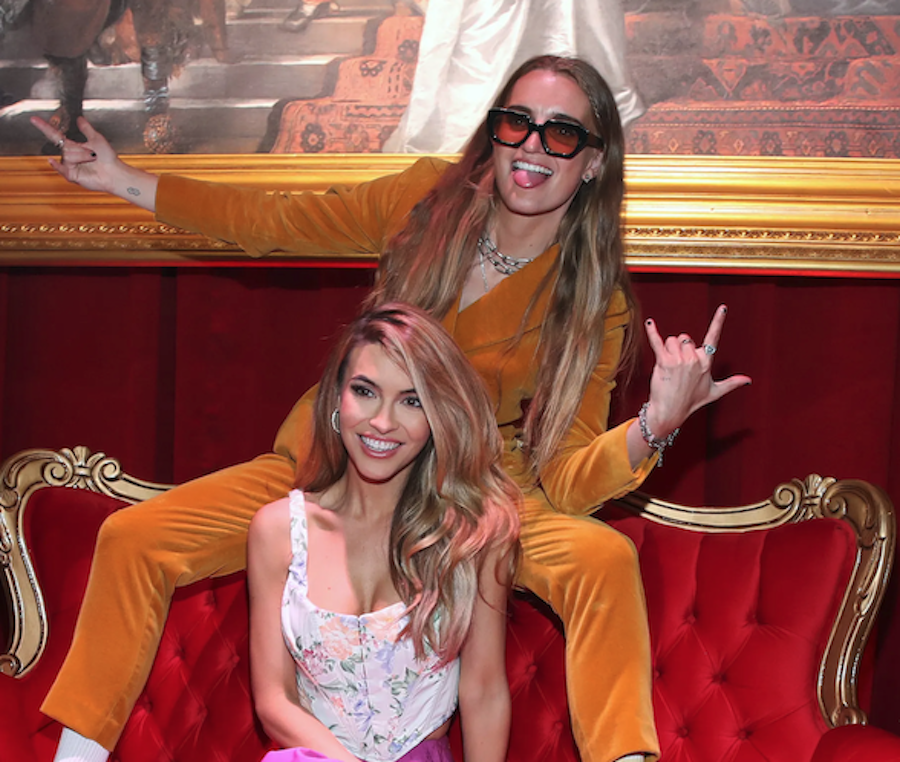 It's safe to say that Days of Our Lives alum Chrishell Stause is living the life she's always wanted to live. The actress, who is best known for her role as Jordan Ridgeway, recently opened up about her romance with Australian singer G Flip. Chrishell says that their relationship feels natural mostly because it's so "unlocked." Here's what she has to say.
Days of Our Lives News: Chrishell Stause Opens Up About Being In An Openly Queer Relationship
In a new interview with Vogue, Chrishell had nothing but positive things to say about her relationship with her new partner. When asked what was her favorite part of her new relationship with the singer, she said, "I think my favorite part is just being around G. It's such a mood-lifting experience; if you ever had the pleasure of being in the same room with them, you would quickly see what I mean. I love feeling that endless support of just wanting the other person to be fully who they are."
Chrishell also says that she appreciates all of the positive dialogue and open conversations that have been had ever since she started dating G Flip. The former soap star put it this way, "Well, it's been nice to just kind of put the conversation out there a little more, because sometimes when people don't know about something, they automatically don't approve or don't like it. The nonbinary conversation can make people confused, but if you're someone who prefers to be called Bob instead of Bobby, you know, people instantly respect that. And so if somebody identifies one way, and it makes them feel comfortable, we need to be open to that."
Days of Our Lives News: Chrishell Stause Loves Being In Love With G Flip
She also added, "Things are a little different for us, because it's not a stereotypical relationship, and we do want some different things; G knows that I want to be a mom, and I know that that's not where they are right now in their life. It really is just a super-open, communicative situation where we don't want to block anything for either person, and we want to offer each other love and support no matter what form it takes. Without a doubt, we'll always be in each other's lives, so that feels good. I wouldn't have known that I'm open to so many things without them kind of opening my eyes.
In the meantime, let us know what you think by leaving us a line with your thoughts in our comments section below. Days of Our Lives airs weekdays on the NBC network. Check your local listings for times.
Be sure to catch up with everything on DOOL right now. Come back here often for Days of Our Lives spoilers, news and updates.