The Young and the Restless Spoilers: Adam Tips Plan To Sally – Victoria's Turmoil Means CEO Change?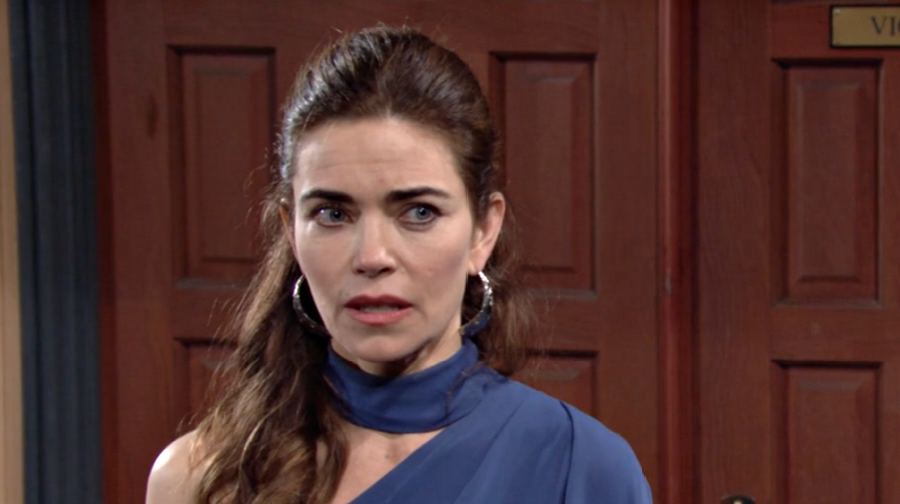 The Young and the Restless spoilers document that Adam Newman (Mark Grossman) played it straight when Nick Newman (Joshua Morrow) questioned his younger brother's corporate intentions. But later, when Sally Spectra (Courtney Hope) was with Adam, he tipped his plan.
Victoria Newman Locke (Amelia Heinle) may be losing her husband. She may also be losing her intended co-Chief Executive Officer if Victor Newman (Eric Braeden) gets his way.
If Ashland is run out of town, or even if he is not, Victoria will be caught in the daytime storm. So, might Victor change his lead CEO horse while that is happening?
Young and the Restless Spoilers – Victor Newman Reclaims Top Spot
The default answer to anything Newman Enterprises, currently known as Newman-Locke, is Victor. He is the founder and still holds majority control. So, if he feels Victoria needs time to deal with this deeply personal issue, then he can reclaim the top spot.
Adam could be a fallback option, or so Grossman's character thinks. It is challenging to predict how he may react if his father does not tap him to replace Victoria, even if temporarily.
Young and the Restless Spoilers – Adam Newman Takes Over
Victor knows that he will likely alienate Victoria if he officially installs Adam. So, if the Moustache feels he does not want the job, then he could simply increase Adam's authority without changing his son's title.
Victoria would read the soapy tea leaves in the projected scenario. But she might be so entangled in the emotion of Ashland Locke's (Robert Newman) teased downfall that the distraction proves overwhelming.
Adam would not plan to cede power once his father allowed him to grasp the potential temporary reigns. So, Victoria would have a fight on her hands whenever the Ashland crisis ends.
Young and the Restless Spoilers – Victoria Newman Locke Remains
Victoria is someone that Adam underestimates to a certain degree. He realizes that she is his father's preferred first choice. But Adam also knows that his oldest sister's resume with the family business is checkered.
Heinle's character left Newman Enterprises on multiple occasions only to return later. She threatened to leave her post if Victor did not name her CEO in the recent past.
Victor feels his firstborn is the most qualified of his children to lead the company. But he knows that Ashland's terrible betrayal could prove devastating, which is partially why Adam is in place at Newman Media. He is Victoria's mentored backup plan.
This site is a leading source for everything linked to The Young and the Restless. Check back regularly on Soap Spoiler for Y&R spoilers and news!