The Young and the Restless Spoilers: Jack Searches For A Better Future – Keemo Lost, But Allie Found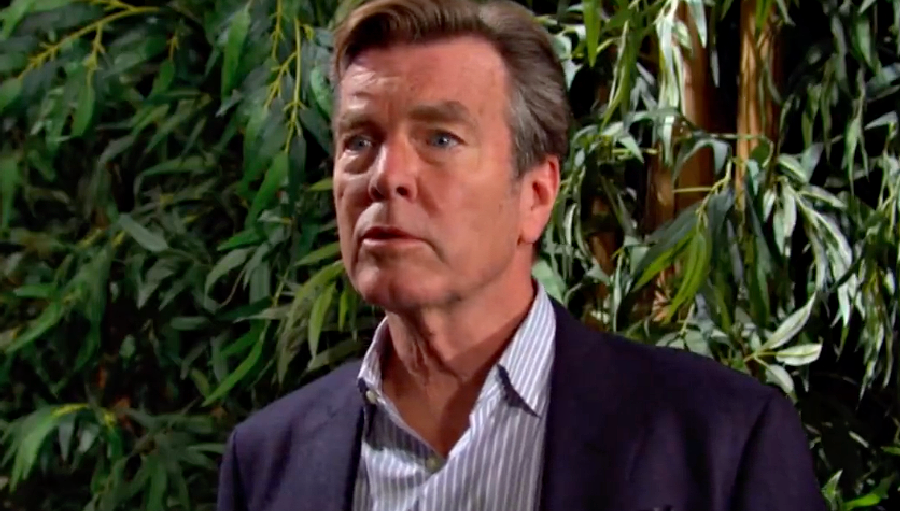 The Young and the Restless spoilers document that Jack Abbott's (Peter Bergman) search for tomorrow results in a soapy mix of heartache and joy. Phyllis Summers' (Michelle Stafford) efforts to help Jack determine the source of texts he has been receiving results in devastating news but also in the discovery of another family member.
Teasers indicate that Kelsey Wang (Daisy Kwan on General Hospital from 2018 through 2020. She also played a different one-off role on Y&R, as a vendor, in 2011) will debut in March as Jack's unknown granddaughter, Allie. She is the late Keemo Volien Nguyen's (Philip Moon) daughter.
Like Jack, viewers will be shocked by the news of Keemo's apparent death. Phyllis discovers this information online.
Young and the Restless Spoilers – Is Keemo Volien Nguyen Dead?
Just because Keemo's name and image appear on a memorial site does not confirm his death. Allie will likely have news in this regard.
Despite whatever Allie may say or believes, this is daytime drama. So, the older son Jack had with the late Luan Volien Abbott (Elizabeth Sung) could always be found alive or revealed as wanting no part of his former life, therefore creating a faked death.
Luan, who Jack met during his service in the Vietnam war, passed away in 1996. Jack's wife, and arguably most touching soul mate, died due to terminal illness. That broke Jack's heart and later resulted in Keemo and Mai Volien (Marianne Rees) leaving Genoa City, Wisconsin. Mai was the daughter Luan had through her first marriage.
Young and the Restless Spoilers – Honoring The Glory Days
Devoted viewers recall the memorable mid-1990s storyline that allowed Jack and Luan to rediscover each other. Those were the days when Y&R, along with various other soaps, still garnered strong television ratings, though not nearly as large as was true from the 1950s through the 1980s.
Christine Williams (Lauralee Bell) got to know Luan when frequenting a local restaurant. Viewers learned for the first time in that era that Jack met Luan more than two decades prior. The character Bergman played was not introduced until 1980, with the late Terry Lester (Jack) first embodying this role.
Loyal fans of the genre know that the title of this feature honors the beloved Search for Tomorrow steamer that aired from 1951 through 1986. SFT was first displaced by Y&R in the United States in the early 1980s, with CBS broadcasting both shows.
SFT later switched broadcast networks, going head-to-head with Y&R. Declining ratings eventually led to SFT's cancellation.
Young and the Restless Spoilers – Granddaughter Offers Jack Abbott Perspective
Jack's recent, unexpected heart-to-heart with Victor Newman (Eric Braeden) involved Bergman's character regretting losing contact with Keemo, who apparently did not want to be in touch with his father.
Keemo's apparent death will resolve doubts Jack had in his mind about Keemo's inaccessibility while likely creating new angst about unresolved issues with Luan's son. However, Allie's existence creates the potential for brighter days ahead.
Phyllis' link to the origin story of Jack's granddaughter re-positions Stafford's character as an important part of his life. So, Jack's immediate set of tomorrows involves discovering family and potentially rediscovering love.
This site is a leading source for everything linked to The Young and the Restless. Check Soap Spoiler regularly for Y&R spoilers and news!