Prince Harry And Meghan Markle's Relationship With Princess Eugenie Explained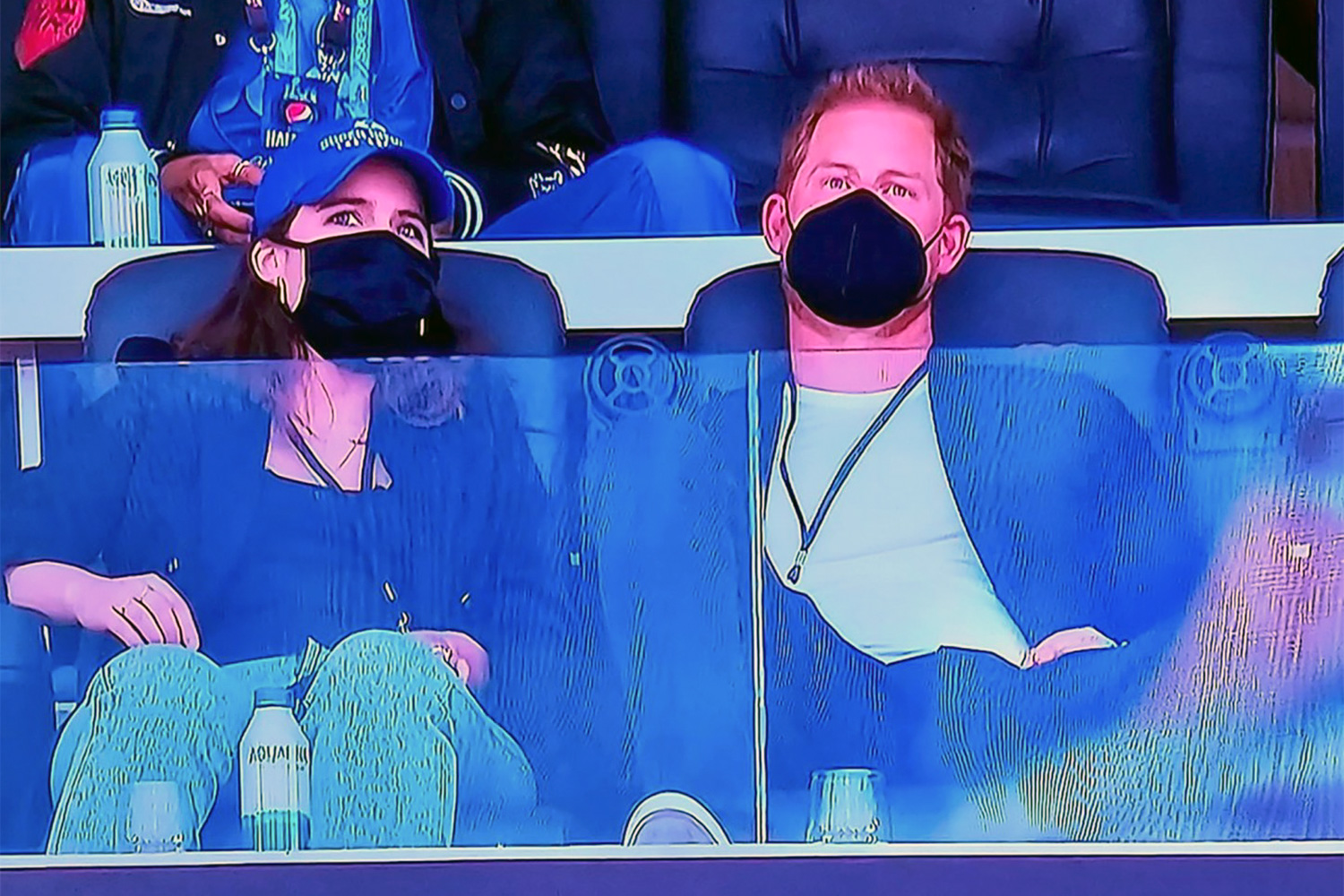 While Prince Harry and Meghan Markle might not be on the best of terms with members of the royal family like Prince Charles and Prince William, at least there's one person from Buckingham Palace that they can still count to be on their side: Princess Eugenie. In fact, Eugenie seems to be so close to the Duke and Duchess of Sussex that she might be the only members of the royal family from the UK that has met the couple's daughter Lilibet, who was born in June 2021 and has spent time with their son Archie in recent weeks. Here's why.
Prince Harry And Meghan Markle's Relationship With Princess Eugenie Explained
It seems like Princess Eugenie doesn't like to get involved with all of the royal drama that has been making headlines lately, including her father Prince Andrew's multi-million dollar settlement with his sexual assault accuser Virginia Giuffre, Prince Charles cash-for-honors scandal and everything else that seems to be going on behind closed doors at the palace lately. Instead, she packed her bags and along with her husband Jack Brooksbank and their son August, headed to California to spend some time with Harry and his family.
Princess Eugenie was first spotted enjoying the Super Bowl with Harry at the SoFi stadium earlier this month. Royal fans were delighted to see Harry and Eugenie together as this further proves that their relationship is as solid as ever. If that weren't enough, Eugenie and her husband Jack were also spotted having an animated dinner at a Santa Barbara hotspot with Harry and Meghan. The two couples seemed to be enjoying one another's company so much so that photos obtained by TMZ have them laughing the entire time!
Prince Harry And Princess Eugenie Have Always Been Close
That said, it seems like Eugenie is the one person that Harry can count on, through the good times and the bad. In fact, Harry quarantined with Eugenie and Jack during his first trip back to the UK in April 2021 for their grandfather Prince Philip's funeral. Here's hoping that their friendship and love for one another continues to blossom over the years and that within time Harry's relationship with his brother Prince William will be repaired, too. Until that happens, we'll be keeping our fingers crossed!
In the meantime, let us know what you think with your thoughts in our comments section again. Be sure to catch up with everything on the British Royal Family right now. Come back here often for the British Royal Family news and updates.