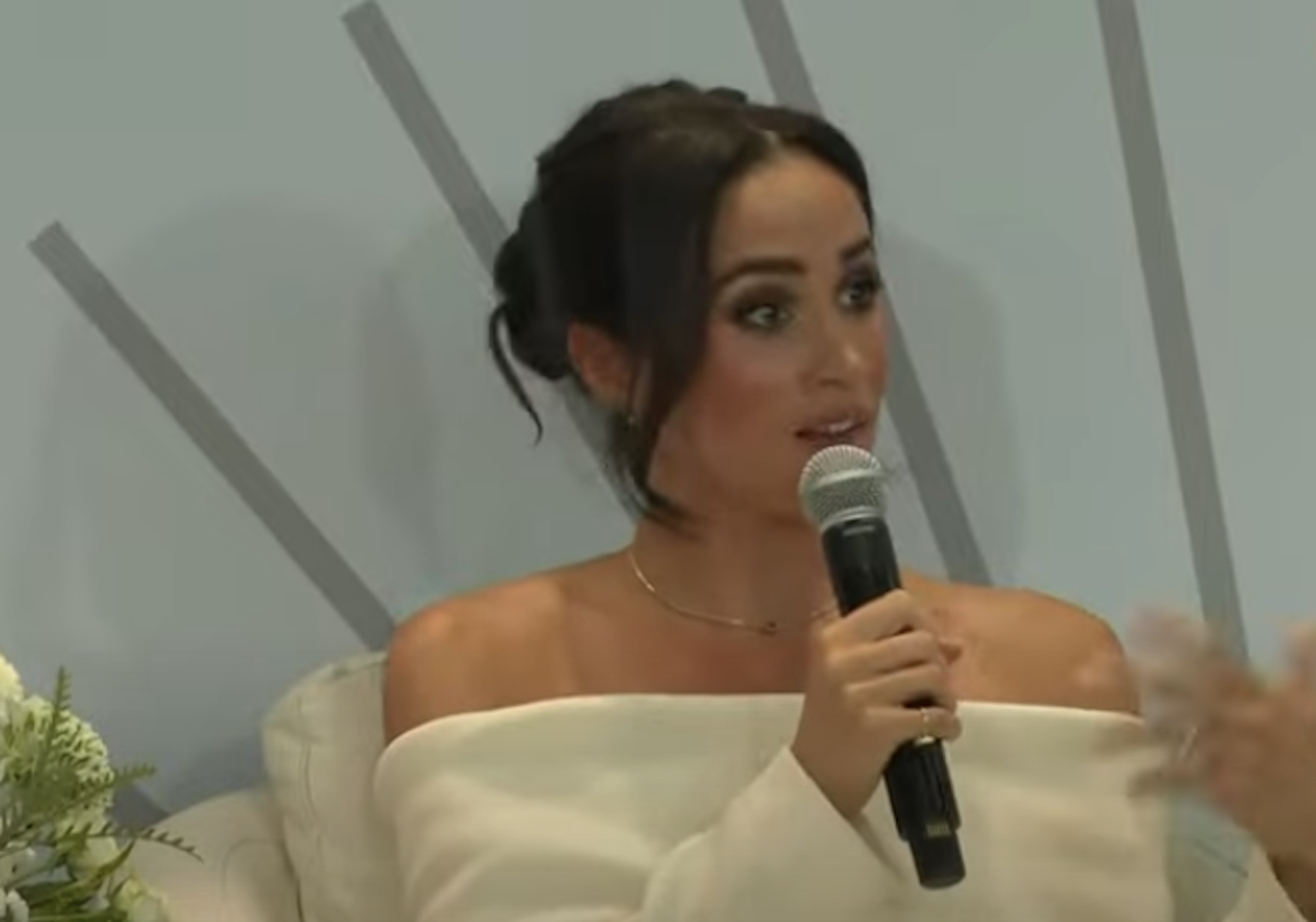 Meghan Markle has not had a very easy road to motherhood. As many royal fans and critics know, Meghan had a very stressful pregnancy with her first son, Archie, while she was still in the UK. Because she was getting bullied so bad by the British press, the Duchess of Sussex felt like it was one of the most difficult times in her life. Well, right before Meghan got pregnant with her second child, Lilibet, she didn't have a very easy time, either. And now it looks like she's got even more complications that she might be dealing with behind the scenes. Here's what you need to know.
Meghan Markle's Pregnancy Complications Explained
Back when Prince Harry and Meghan Markle were still full-time working members of the British Royal Family, the couple were both left in shock when they heard a senior member of the family ask about the potential color of their future newborn. Meghan herself couldn't believe that would even become a topic of discussion. Meghan gave birth in the UK, but later that year she and Harry realized that the best thing for their family was if they moved as far away as possible from all things royal.
Unfortunately, Harry and Meghan's road to parenthood the second time around wasn't very easy, either. Meghan penned an easy back during the summer of 2020 and revealed that she had miscarried her child. The good news though is that the couple managed to get pregnant and announced they were expecting in February 2021. Their daughter Lilibet was born that summer.
Meghan's Stressful Road To Motherhood
Now it seems like Prince Harry and Meghan Markle have put their baby plans on hold, or at least for now. The couple is dealing with more stress than ever before mostly because of the fallout from Harry's memoir, Spare. The royals want absolutely nothing to do with him. What's more, they seem to be in the middle of a financial crisis, which is more of a reason why Harry and Meghan don't want to get pregnant right now. So far the couple have not made any comments about the matter.
Tell us, what do you think of this story? Drop us a line in our comments section below with your thoughts. Also, don't forget to come back right here for all the latest news and gossip about all of your favorite British royals, Hollywood actors, and reality television stars. We've got you covered.