General Hospital Spoilers: Is Carly Making A Huge Mistake With Sonny? Refuses To Give A Second Chance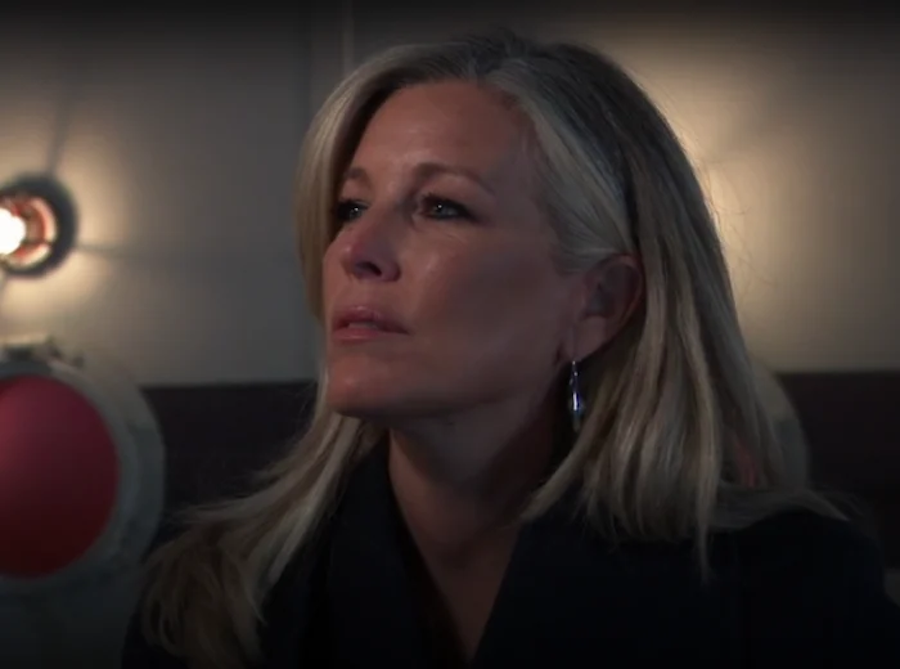 General Hospital spoilers say that Carly Corinthos (Laura Wright) is not willing to give her husband Sonny Corinthos (Maurice Benard) a second chance in their marriage. But then again, it was "Mike" who really had the affair with Nina Reeves (Cynthia Waitros) and not Sonny, right? Clearly, Carly could be a little more understanding, but it looks like that's not going to happen. Keep reading below for all of the spoilers you need to know.
General Hospital Spoilers: Is Carly Making A Huge Mistake With Sonny? Refuses To Give A Second Chance
Apparently, Carly is holding firm and is having none of Sonny's foolishness at Luke's memorial service. He is fighting hard for their marriage and wants her to come back home, but it looks like Carly has other plans for her future and that they don't include her husband, either. This, of course, has prompted a lot of fans to wonder if Carly might be making a huge mistake. 
Of course, it didn't take long at all for both General Hospital fans and critics alike to weigh in on the matter. Many of them have taken to social media to comment on the storyline with, "It would have been perfect if for once in her life, we saw Carly take an event (her mother Bobbie losing her brother Luke!) and NOT make it all about herself. I do not understand "why" it's necessary for nearly every episode to focus on Carly and/or Sonny Corinthos," along with, "I like them but I do like it more when they argue because they got a holier than thou attitude. So if Nina Reeves wreck their marriage I would not care one bit. They get what they get wrecking other people's lives and now it's coming back on them as a couple."
General Hospital Spoilers: Carly Is Walking Away For Good
Another critic wrote, "The Sonny Carly Jason show is the reason why GH ratings went down over the years. And people talk about Y&R this and that but their ratings are steady and goin up very interesting. If only they had a better writer. Whether or not their marriage survives at this point, no one really cares. It's time to move on with a more interesting couple in my opinion."
Let us know what you think by leaving us a line with your thoughts in our comments section below. General Hospital airs weekdays on the ABC network. Check your local listings for times.
Be sure to catch up with everything on GH right now. Come back here often for General Hospital spoilers, news and updates.