Daytime Drama News: Susan Lucci Has Second Heart Scare, Warns Women To Protect Themselves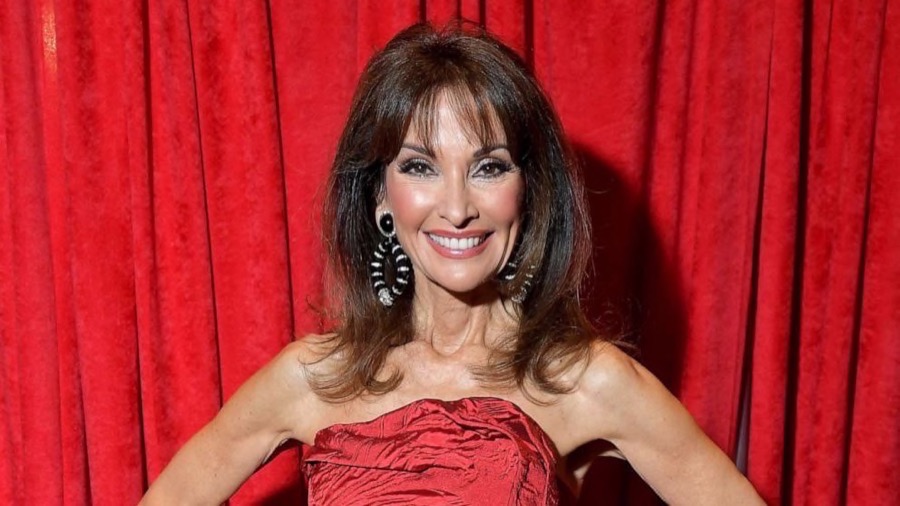 Daytime drama spoilers reveal that soap legend Susan Lucci (Erica Kane, All My Children) recently shared with fans more news about her current state of health. Lucci went on Good Morning America and talked to Amy Robach about her second heart procedure.
Lucci is a part of the American Heart Association's Go Red For Women campaign, and she urged women to be sure to take good care of themselves, now more than ever.
Daytime Drama Spoilers: Susan Lucci Was Erica Kane
Lucci told the host that she recently had a scary incident: "I was having kind of a shortness of breath," she relayed. She added that she felt ache around her ribcage area and her back, which reminded her of similar symptoms she first had years ago. She said, "This is crazy. These are the same kind of symptoms that I had three years ago but they can't be. But when I lay down, I started to feel a sharp coming-and-going pain in my jaw." The symptoms Lucci had were like those she experienced during her first heart health issue.
Daytime Drama Spoilers: Erica Kane Was a Daytime Legend
Lucci wisely went to see her doctor who performed several tests. Based on the results, her doctor told her that she had an 80% blockage! She then underwent cardiac catheterization in which a stent was put in place. According to her doctor, Lucci did not have a heart attack and she soon was in stable condition.
It goes without saying that Lucci is a strong advocate for women paying attention to adverse symptoms and acting upon them. She added that because she sought help promptly, a second cardiac emergency was averted.
Daytime Drama Spoilers: Susan Lucci Is a Women's Health Advocate
Earlier this month Lucci shared information on the proposed AMC spinoff, Pine Valley. She told People magazine that the project has been held back by, what else, the coronavirus pandemic. According to Lucci, "There has been movement. I wish it was a quicker movement, but yes, everything in terms of being in the right hands, as far as I know, would be in place."
Her AMC co-stars Kelly Ripa (Hayley Vaughn) and Mark Consuelos (Mateo Santos) announced the project initially, stating that they were producing the series along with Andrew Stearn.
Be sure to catch up on everything happening with Daytime Dramas right now. Come back here often for Daytime Drama spoilers, news, and updates.