General Hospital Alum Steve Burton Is Back On Stage But Fans Are Demanding More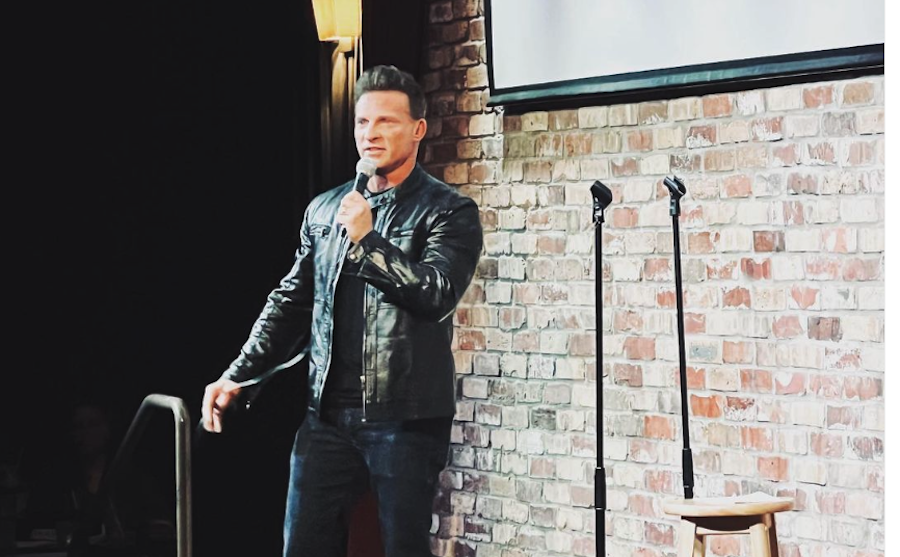 General Hospital fans from all over the world have agreed on one thing: the show just isn't the same without Steve Burton, who was best known for his role as Jason Morgan. And while Steve might no longer be on the show, he's still doing what he loves the most, and that's being on stage for his The Stone Cold and The Jackal Show. Here's what you need to know!
General Hospital Alum Steve Burton Is Back On Stage But Fans Are Demanding More
Steve took to his Instagram account to share a photo from his most recent show and captioned it with, "Albany! Thank you for coming out! So much fun last night. It is appreciated. See ya for our Holiday show!!"
Needless to say, it didn't take very long for his Instagram fans and followers to respond to his post. Many of them wrote, "I just want you to come back to General Hospital!!! I love you Steve! GH isn't the same. I've been waiting for you to come back!!" along with, "I knew to following you Steve Burton. You were truly missed on GH. I'm curious though you are touring right now, what kind of show do you put on. I heard you sing with your daughter at Christmas, are you in the band!" 
Another fan wrote, "I had a blast!! I can't wait for the holiday dates to be released. But now come back to PC where you belong!"
General Hospital News: What's Next For Steve Burton?
Even though he's no longer a part of the General Hospital cast, Steve still plans on hitting the stage with Bradford Anderson (Spinelli) for their "The Stone Cold and Jackal Tour" well into 2022. Fans will get to enjoy music and comedy from the duo, with VIP tickets including an autographed photo and post-show Q&A. There's no doubt that it will be a fun show to watch.
Steve and Bradford's new tour dates include the following:
April 10th – Virginia Beach, VA
April 11th – Raleigh, NC
April 12th – Charlotte, NC
April 13th – Atlanta, GA
April 14th – Denver, CO
Of course, Steve and Bradford aren't the only two General Hospital stars that are hitting the road in 2022. There will be various stars available for the 4th annual General Hospital Convention from March 18-20th in Los Angeles. 
Tell us, do you plan on attending any of these events? Let us know in your comments section below. Also, don't forget that General Hospital airs weekdays on the ABC network. Check your local listings for times.
Be sure to catch up with everything on GH right now. Come back here often for General Hospital spoilers, news and updates.