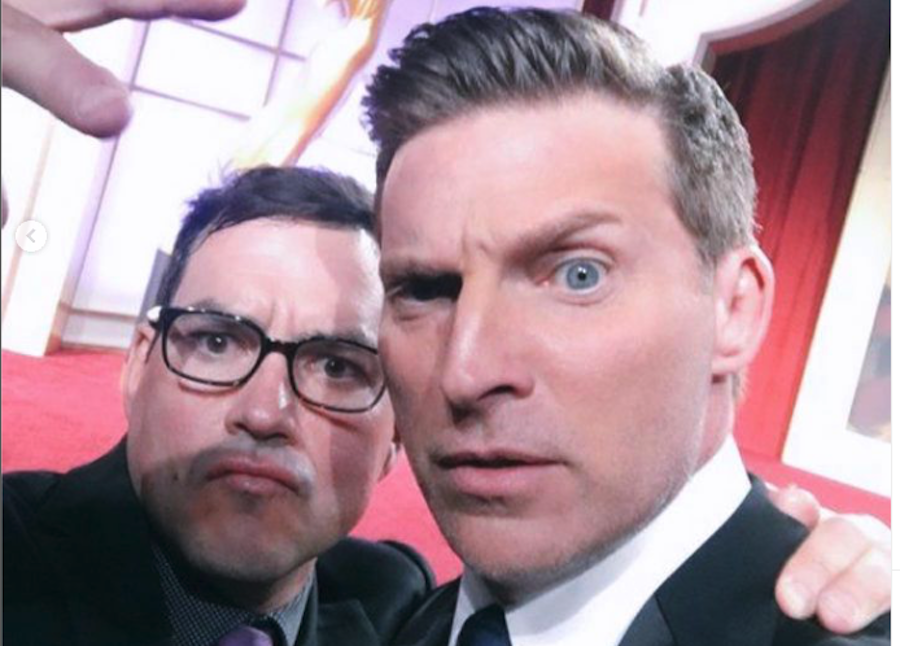 This one hits incredibly hard for everyone. Former General Hospital star Steve Burton, who was best known for his role as Jason Morgan on the hit ABC soap, has taken to his Instagram account to mourn the loss of his co-star, his friend, and his brother, Tyler Christopher. Tyler, who also played Nikolas Cassadine on General Hospital, died from cardiac arrest in his San Diego apartment on Tuesday afternoon. Here's what Steve has to say about it.
General Hospital News: Steve Burton Speaks Out, Utterly Devastated
Sharing several throwback photos of the two of them together, including one from the Daytime Emmys, Steve wrote, " This hits hard. Really hard. Sometimes I use the word brother loosely. But when I called Tyler my brother, I meant it ..there's a group of us…that have done and still would do anything for each other. That's a brother. We lost one. A beautiful and talented soul at that. It hurts. Thank you for the memories brother Ty. Love you. See you in Heaven."
Many of Steve's fans commented on the matter with, "This is horrible news. It's so sad!!!!! I always look for the day he will come back to General Hospital. He was the one and only Nicholas Casadine!! Prayers for his family and friends in this time of need," along with, "It hits hard when you watch your favorite actors for decades and believe me I've been since 79 … but I can only image how hard it is when you basically grow up together on the other side of it. No one played Nicholas better than him."
General Hospital News: Steve Lost A Brother In Tyler
In the past, Tyler had opened up about his struggles with substance abuse. On his 50th birthday back in November 2022, he wrote, "I have fond memories of celebrating my 40th birthday at The Little Beach House in Malibu surrounded by friends. In the decade since then my daughter was born, I won an Emmy, was the lead actor in 4 television shows, completed a dozen movies, lived in a half dozen states, relapsed and recovered, survived a traumatic brain injury and pandemic, became single again, lost some friends and family, found my savior, embraced God's will for me, and learned to be content living a quieter life."
He continued at the time, "This weekend I spent my 50th birthday in an obscure Mexican restaurant in Indiana with my two beautiful children. There is no place I would have rather been than with those joyous souls. To those who did not think I would make it to 50 I will share my favorite poem 'I am the master of my fate. I am the Captain of my soul.' The best is yet to come."
Tell us, what do you think of this story? Drop us a line in our comments section below with your thoughts. Also, don't forget to come back right here for all the latest news and gossip about all of your favorite British royals, Hollywood actors, and reality television stars. We've got you covered.