The Bold and the Beautiful Spoilers: Carter Has Nothing To Apologize For – Paris Must Tell Zende The Truth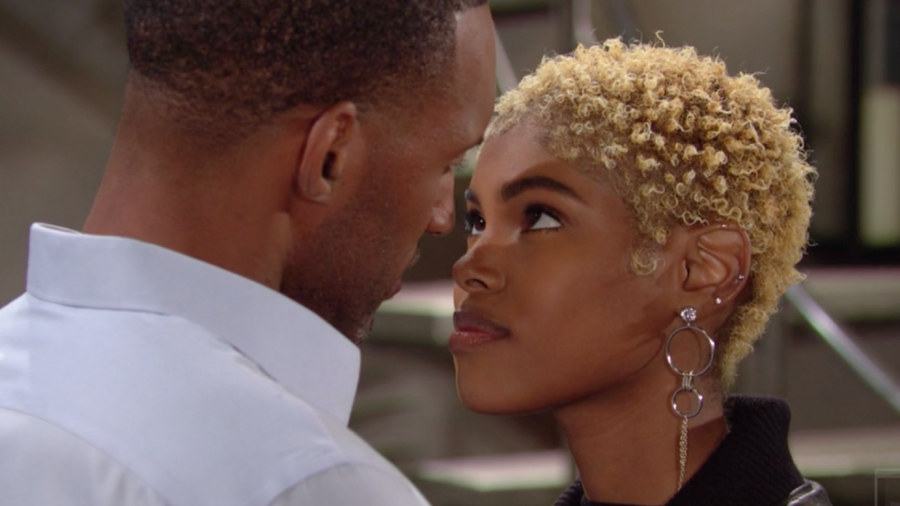 The Bold and the Beautiful spoilers document that Paris Buckingham (Diamond White) knows who she wants, and it obviously is not Zende Forrester Dominguez (Delon de Metz). But she has yet to tell her now-former boyfriend that news.
Zende deserves the truth. While Carter Walton (Lawrence Saint-Victor) has nothing to apologize for, he also needs Paris to be direct with Zende so that unnecessary trouble can be avoided or at least reduced.
Bold And The Beautiful Spoilers – Past Mistakes Can Not Be Repeated
Carter knows that he made a mistake with Paris' sister. He became infatuated with Zoe Buckingham (Kiara Barnes) and moved too fast.
The engagement to Zoe was something she accepted. But her feelings were more in Zende's direction than Carter's, which was unfair and eventually proved devastating to him.
Coming off the engagement break, Carter then became infatuated with Quinn Fuller (Rena Sofer). It is arguably apt to term his feelings infatuation rather than love in both ladies' regards.
But through both rough experiences, Carter seems to have learned. He recognizes Paris as someone he can love. She reciprocated his feelings, which represents the potential for a healthy relationship.
Bold And The Beautiful Spoilers – Zende Forrester Dominguez Lacks The Facts
Zende believes that Paris is simply maturing. She has not experienced advanced adult relationships. So, Zende has decided that her hesitancy to settle down is purely temporary.
It would be cruel to allow Zende to believe he has a chance with Paris because that prevents him from moving on to his own healthier relationships. At the very least, he needs to know that Paris is committed to Carter.
Yes, it will be challenging and potentially emotionally explosive, but Paris needs to step up. Viewers know that Grace Buckingham's (Cassandra Creech) preference for her younger daughter's choice, being Zende, is part of Paris' consideration in keeping her choice private.
Bold And The Beautiful Spoilers – Paris Buckingham Deals With Maternal Protection
Cassandra does not trust Carter. She feels that he broke Zoe's heart, with that perspective being skewed due to a lack of facts. Cassandra also believes that Carter's affair with Quinn further affirms that he is not right for Paris.
If Paris does not talk with Zende and definitively end things with him, she will be risking her mother forcing a reveal. That would be dramatic, which probably means it will happen on B&B rather than matters being resolved smoothly.
Soap Spoiler is a leading source for everything linked to The Bold and the Beautiful. Check back regularly for B&B spoilers and news!