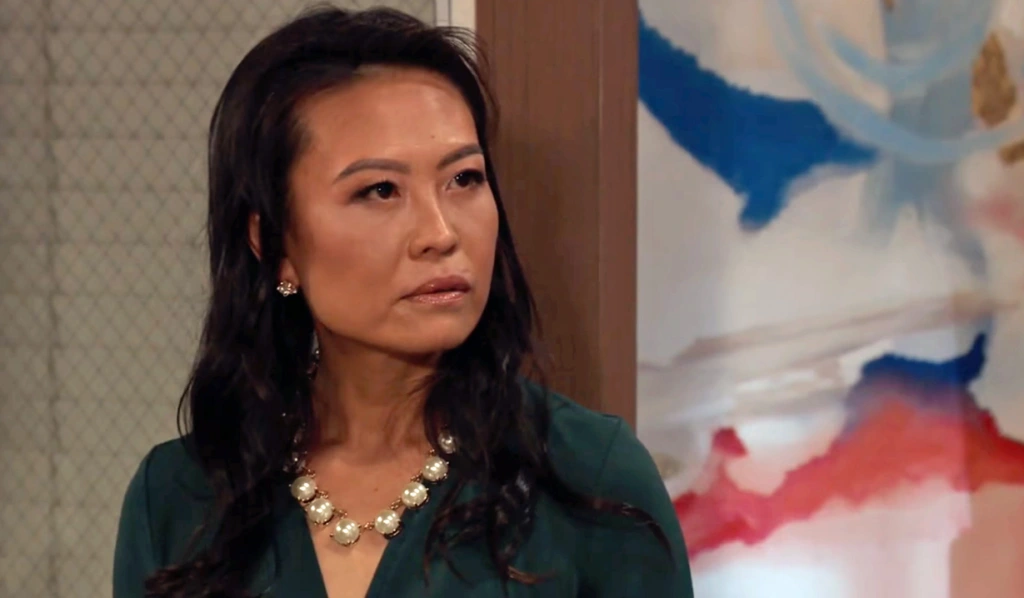 General Hospital comings and goings say that this shouldn't surprise anyone, but it looks like Lydia Look is back! The actress will soon reprise her role as Selena Wu on the hit ABC soap. Here's what she has to say!
General Hospital Spoilers: Lydia Look Returns To Port Charles
As many fans have noticed, Selena has been absent from all the drama in Port Charles. Luckily, it looks like she'll be back on the canvas sooner rather than later. Lydia explained to Soap Opera Digest that she has been busy visiting her family overseas and it seems like her on-screen alter ego has een, too.. "Selina, too, has been on her best behavior all winter in Asia and is now rested and recharged for more Port Charles," she said. 
Back in December, Lydia admitted that she's an absolutely huge fan of Selina and thanks the writers of General Hospital for giving her so much material to work with. 
Lydia put it this way to the publication, "I am so excited every time I open my script. I go, 'They've given me these words to say? I am so blessed.' I have not been disappointed once. They have made me so intelligent, so well-spoken, so smart, so tough, and I go, 'This is better than any prime-time character I've been given so far!'"
She added, "I am so grateful to this writing team for representing me the way I'd like to be represented on screen: as a smart, tough, Asian woman who holds her own against the men in our world. It's already hard holding your own against men as a woman, and it's a double challenge when you're a minority, but that has never been an issue with me with the scripts. It has always been so gratifying. I read it and I go, 'Yeah!' She is just a dream, a dream character to work with."
General Hospital Spoilers: What's Next For Selena Wu In Port Charles?
Of course, fans will have to keep tuning in each and every day to find out what will happen next! Let us know what you think by leaving us a line with your thoughts in our comments section below. General Hospital airs weekdays on the ABC network. Check your local listings for times.
Be sure to catch up with everything on GH right now. Come back here often for General Hospital spoilers, news and updates.