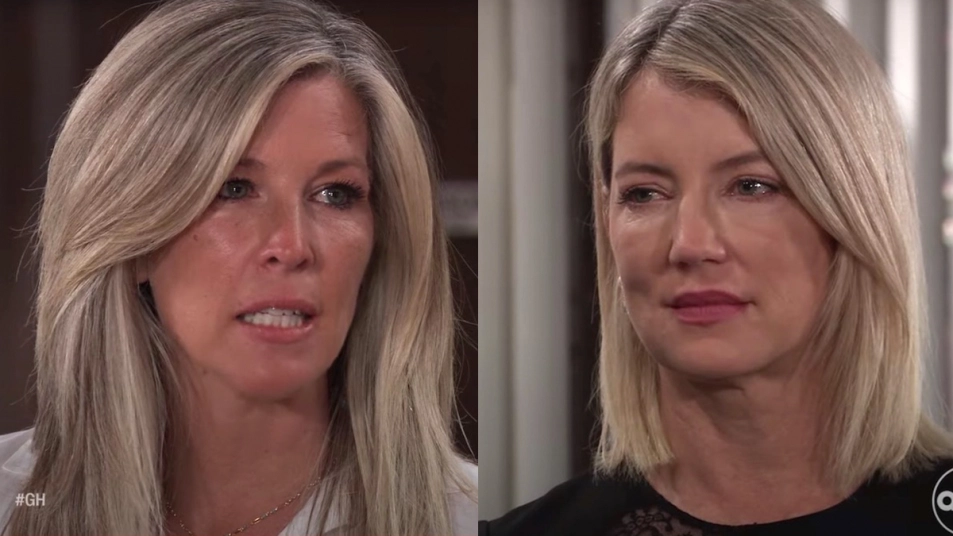 General Hospital spoilers say that Sonny Corinthos (Maurice Benard) has sure found himself in a pickle. For the longest time, Sonny and his wife Carly Corinthos (Laura Wright) have always been considered as a solid couple in this fictional town of Port Charles. No one or nothing could break them. However, that all changed the moment he began having an emotional affair with Nina Reeves (Cynthia Watros) while they were in Nixon Falls together. Of course, he might not have been the right "Sonny" in the right state of mind while there, but the fact that he got close with Nina is enough for Carly to walk out on him and potentially walk out of their marriage. Here's what you need to know.
General Hospital Poll: Should Sonny Choose Nina Over Carly?
If there's anything we've learned about Carly Corinthos over the years, it's that she's basically the female version of her husband. She is someone who fights for her family and as the wife of the most powerful mob boss on the streets of Port Charles, she's also someone that you don't want to mess with. 
That said, Carly and Sonny's marriage hasn't really looked like a typical one over the years. Each time Carly needed Sonny in her life – like when she gave birth to their baby Donna – Sonny wasn't there. Instead, it was her best friend Jason Morgan (Steve Burton) who always provided the support and understanding that she needed, and especially during times of crisis.
That said, a lot of General Hospital fans have made it pretty clear that they are tired of the 'Carly' show during each and every episode. Some even believe that despite all of the years they've been together, Sonny would be better off with someone like Nina. Clearly, the chemistry is there between them. And while it might have been 'Mike' who had the affair with Nina, it's Sonny who can't stop thinking about her. Do you agree? Tell us, who do you think Sonny should end up with: Nina or Carly?
General Hospital Poll: Sonny's Marriage Is In Crisis
Let us know what you think by leaving us a line with your thoughts in our comments section below. General Hospital airs weekdays on the ABC network. Check your local listings for times.
Be sure to catch up with everything on GH right now. Come back here often for General Hospital spoilers, news and updates.