British Royal News: Is Meghan Markle Jealous Of Kate Middleton's New Princess of Wales Role?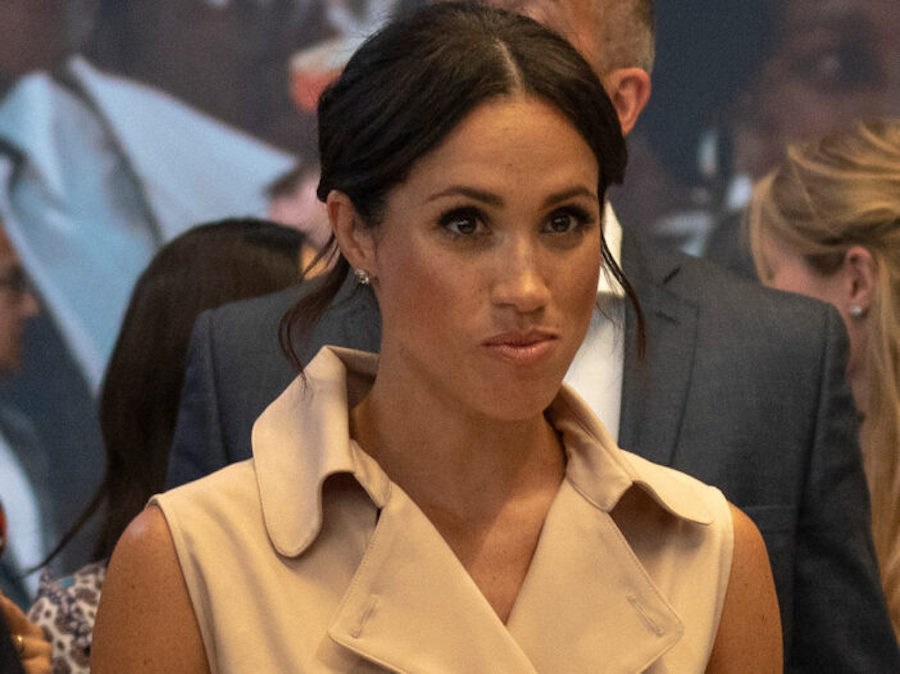 Could it be that Meghan Markle might be a little jealous that her sister-in-law Kate Middleton is now the new Princess of Wales. Maybe. In fact, British Royal News suggests that Meghan might be quite upset that she wasn't given a new title on her end as well. Keep reading below for everything you need to know.
British Royal News: Is Meghan Markle Jealous Of Kate Middleton's New Princess of Wales Role?
In King Charles' first address to the nation, he announced that his heir Prince William would now be known as the Prince of Wales while Kate Middleton has been named the Princess of Wales.
"Today, I am proud to create him Prince of Wales, Tywysog Cymru, the country whose title I have been so greatly privileged to bear during so much of my life and duty," Charles said Friday. "With Catherine beside him, our new Prince and Princess of Wales will, I know, continue to inspire and lead our national conversations, helping to bring the marginal to the center ground where vital help can be given."
Of course, it didn't take long at all for both royal fans and critics alike to weigh in on the matter on social media. Many of them wrote, "She came home to the US and asked the American audience at an Ellen taping to call her Madam Duchess. All she cares about is the titles. She's been trying to happen in a big way for over 40 years now, and she knows a title is her last hope to go from Patty Simcox to a Pink Lady," along with, "She hated Catherine. She threw her under the bus in that Oprah interview. And she lied lied lied with her dumbass husband to clueless hysteric Americans, that their children were not styled "Prince" or "Princess" because the color of their skin, when the limit was set only down to William's children by George V since WWI started."
British Royal News: What's Next For Kate Middleton?
Another critic wrote, "Next month there will be a very special podcast about how racist it is that Charles didn't upgrade her title today. 'I know I like sold secrets about his family, and like strongly implied he's racist to like his own grandkids. And like, I cut my own father off over less. But like this just shows how mean and racist and like – MEAN! – Harry's dad is. But I like forgive him I guess. Although, like Charles? It would be easier to forgive you if I could, like, have one of Sophie's titles and like a tiara. Just speaking my truth, here!''
And then there was this comment: "Whatever. Not sure I will ever get used to King Charles or Camilla. Camilla and Kate really did play the long game though. They really embodied the saying 'never complain, never explain' and now Camilla is Queen consort and Kate is the princess of Wales. I wonder if Meghan is seething? She has to keep churning out podcasts and try to develop content while Kate gets to enjoy the Crown Jewels and titles. Even Charles didn't address them by their Duke and duchess titles. It's only a matter of time before Meghan and Harry run out of negative stories to tell. Then what?"
So far Meghan herself has not made any comments about the matter.
In the meantime, let us know what you think with your thoughts in our comments section again. Be sure to catch up with everything on the British Royal Family right now. Come back here often for the British Royal Family news and updates.