General Hospital Spoilers UPDATE Tuesday, August 1: Big Decisions, Big Suspicions, Life Or Death Situations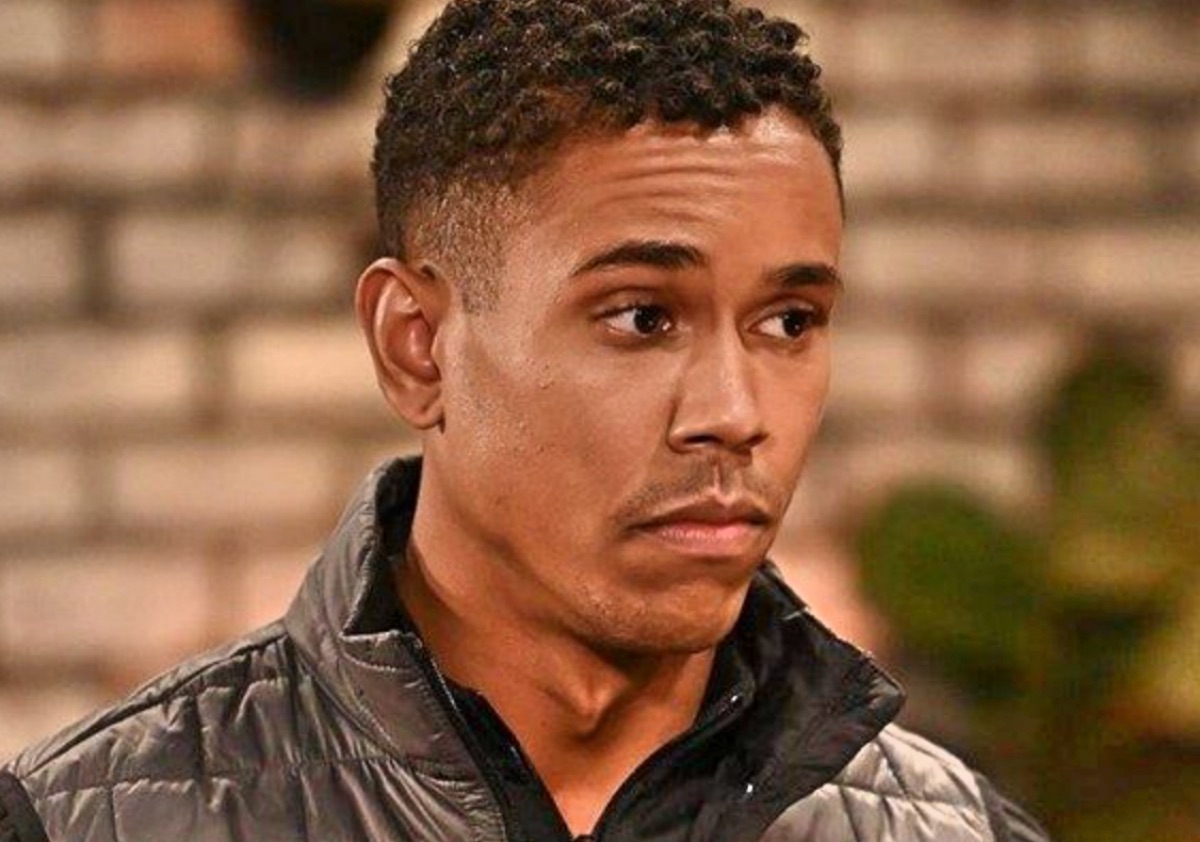 General Hospital spoilers and updates for Tuesday, August 1 tease big decisions, big suspicions and life or death situations. TJ Ashford (Tajh Bellow) and Molly Lansing-Davis (Brooke Anne Smith) discuss a big decision, Carly Spencer (Laura Wright) has big suspicions, and Drew Cain (Cameron Mathison) a life or death situation.
General Hospital Spoilers: Big Decisions
TJ and Molly have a big decision to make about options for having a child. Molly seems to be leaning towards surrogacy as the best option so at least TJ will have a contribution and he'll be fathering his own child. Kristina Corinthos-Davis (Kate Mansi) had offered prematurely, and while it shocked and angered Molly at first, she's been thinking about it.
Molly discussed the pros and cons with their mom, Alexis Davis (Nancy Lee Grahn) and it sounds like she's made the suggestion of surrogacy. TJ asks her if it will be Kristina.
GH Spoilers: Anna Devane Has Concerns
Still at the Metro Court with Sonny Corinthos (Maurice Benard) Anna Devane (Finola Hughes) has concerns after Sonny brought up the Pikeman Security Group. She was very familiar with them and warned him against having anything to do with them whatsoever. When Sonny tells her he's already had some business dealings with them, she'll ask how involved he is with them. The two were discussing which one of them might be the target of the sniper at the Metro Court Pool.
General Hospital Spoilers: Alexis Davis Has A Warning
Gregory Chase (Gregory Harrison) is now at the Invader office, telling Alexis not to keep him in suspense, ready to roll up his sleeves and get to work. He was on his way to help with an article she'd planned to publish but slightly waylaid by an unexpected lunch with Tracy Quartermaine (Jane Elliot). Tracy had noticed his difficulties with his hand, which he attributed to carpal tunnel-like symptoms, but then he seemed to have problems walking away.
Tracy called Alexis to ask if Gregory had any health problems. Now Alexis will warn him that Tracy called her about his health; he's been keeping his ALS a secret.
GH Spoilers: Big Suspicions
At Carly's house, it looks like perhaps Ava Jerome (Maura West) has come by to pick up her daughter, Avery Jerome-Corinthos (Ava and Grace Scarola). Carly had stumbled in on a conversation between Ava and Sonny with Avery at his house after Betty Rutherford (Ella Lentini) brought her there. Sonny, obviously thinking of Avery's safety and how Ava was being blackmailed by Mason Gatlin (Nathanyael Gray) and how he hired Betty, sent Avery home with Carly. But Carly's big suspicions are a total misread on the situation, and she accuses Ava of being up to her old tricks-perhaps thinking sole custody of Avery?
General Hospital Spoilers: Making His Case
Dante Falconeri (Dominic Zamprogna) shows up at Anna and Sonny's table to put his two cents in and to make his case. Previously, at Anna's house, the three had been there with Anna suggesting she use herself as bait to draw the sniper out. This was under the assumption that the sniper might be a rogue WSB agent loyal to Victor Cassadine (Charles Shaughnessy).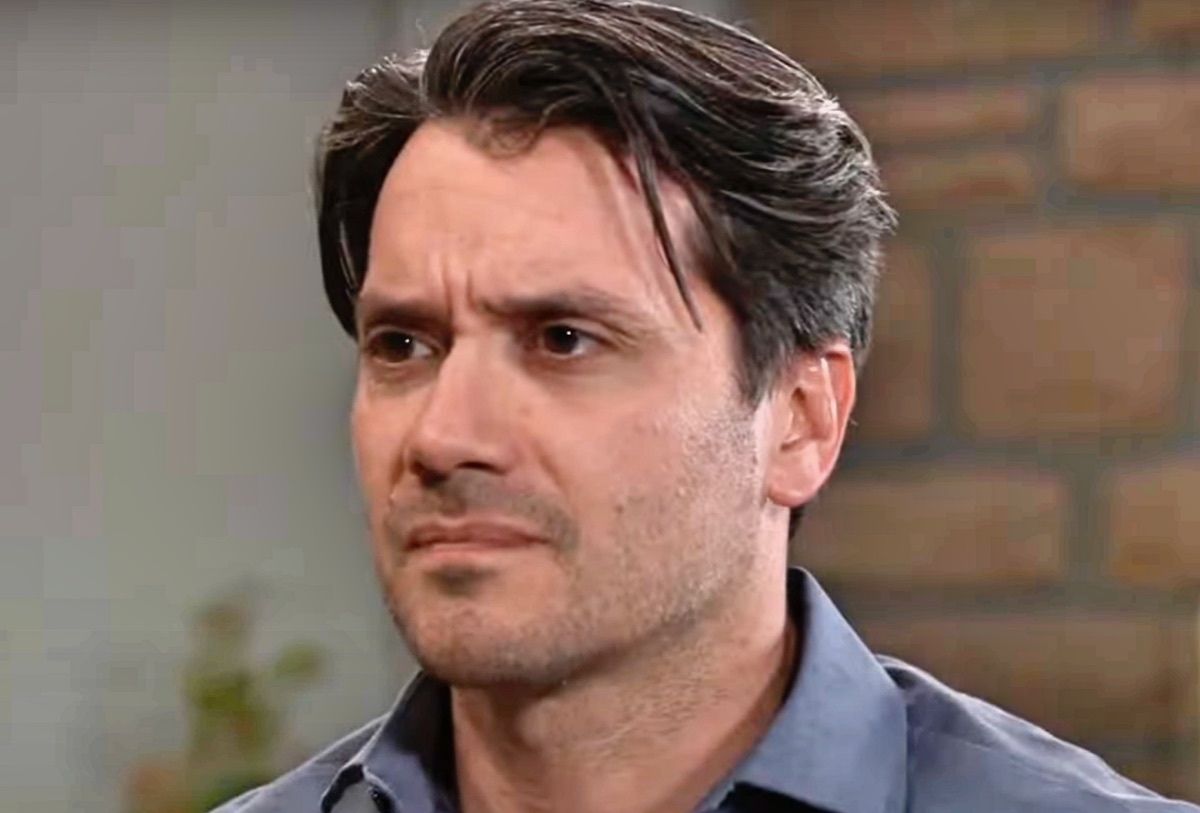 Regardless of Sonny and Anna's discussion about Pikeman and how they may be targeting Sonny, he asks Anna what if his old man's theory is right? It boils down to either the WSB is targeting Anna or someone else is trying to kill Sonny.
GH Spoilers: Kristina Corinthos-Davis Catches Up With Dad
Later, Kristina catches up with Sonny after leaving Michael Corinthos' (Chad Duell) Aurora Media office. She had asked Michael to be on the board-actually the only board member-of the youth shelter she's working on setting up. Michael had referred her back to Sonny, and now she tells Sonny nope, she's not letting him by with that. It sounds like Sonny might be wanting to give her a little too much help, and she wants to be able to stand on her own and make decisions for the shelter.
General Hospital Spoilers: Life Or Death Situations
At Pentonville Prison, as Book (Brad Schmidt) was threatening Cyrus Renault (Jeff Kober) Drew intervened and pulled Book off Cyrus. But as he was defending Cyrus, Cyrus started having a heart attack. The guards came to break up the fight and take Book and Drew to solitary, but Drew saw what was happening with Cyrus.
Drew talked the guards into letting him do CPR on Cyrus, who had begun to collapse, and now it's a life or death situation. As Cyrus sees the light of the afterlife unfold before him, Drew keeps telling him to stay with him.   
Be sure to catch up on everything happening with GH right now. Come back here often for General Hospital spoilers, news, and updates.