The Bold And The Beautiful Spoilers UPDATE Tuesday, August 1: Steffy Blasts Finn, Wyatt Questions Steffy's Reaction
The Bold And The Beautiful spoilers for Tuesday, August 1 indicate that Steffy Forrester (Jacqueline MacInnes Wood) will blast John "Finn" Finnegan (Tanner Novlan) for not only allowing Kelly Spencer (Sophia Paras McKinlay) to almost drown but allowing Sheila Carter (Kimberlin Brown) to save her. Wyatt Spencer (Darin Brooks) questions Steffy's reaction.
Steffy Forrester Warns John Finnegan
The Bold and The Beautiful Spoilers suggest Steffy issues a warning. Finn and Kelly's day at the beach started pretty well before everything fell to pieces. Finn and Kelly played wither her dolls and made sand castles etc. However, once Steffy and Finn started working on the moat around her castle, that is where things when very wrong. Finn got a call that changed everything when Finn turned his back.
Steffy warned Finn several times to stay away from Sheila as well. However, here Sheila is saving her daughter from almost drowning and Finn is calling Sheila his mom. Steffy will be furious that Finn allowed Sheila to get anywhere near her daughter. Steffy may even warn Finn that if he wants a relationship with Sheila, she will throw Finn out and divorce him.
B&B Spoilers: Wyatt Spencer Offers His Opinion
Wyatt questions Steffy's reaction to Finn. After all, Finn is a doctor and this was an accident. Finn had no idea that Sheila was in the vicinity of him and Kelly. Finn had been giving Kelly his undivided attention until he answered that call about a patient from the hospital. Finn was distracted and he cannot take his eyes off of the kids when he has them. What happened to being vigilant about keeping Sheila away?
Wyatt hates Sheila but let's be honest, Finn cannot be expected to know everyone who is on the beach when he is there. Sheila was in a tent. Sheila may be evil. However, things could have been very different if Sheila hadn't been there to jump in that water and pull Kelly out. Kelly wouldn't have been going to get water if Finn hadn't suggested the moat.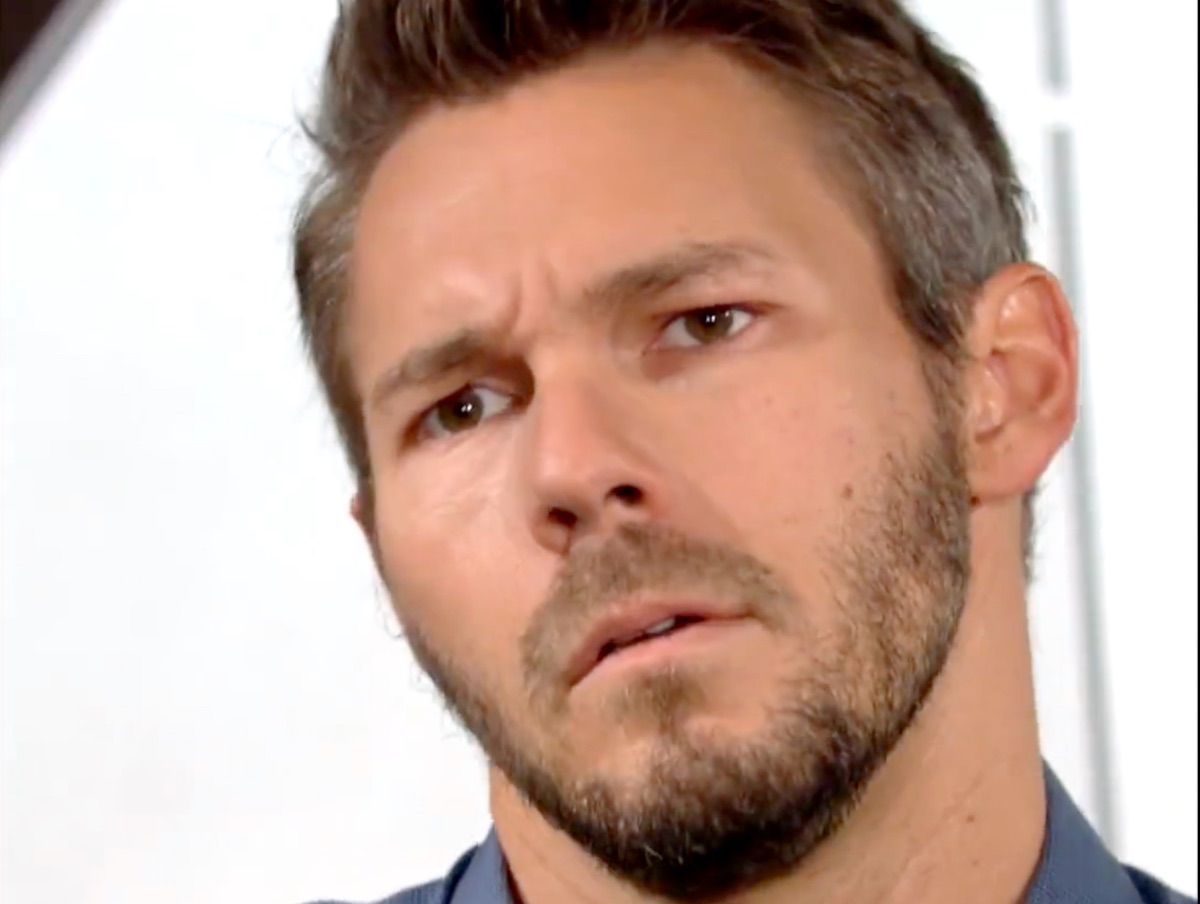 The Bold And The Beautiful: John Finnegan's Marry Could Be On The Line
Liam Spencer (Scott Clifton) rushed to Steffy'sto show her the video of Finn and Sheila together. Liam has been insisting that Finn is being careless and putting Steffy and the kids in danger. This will certainly add evidence to what Liam has been saying. Will Steffy threaten to leave Finn over this? Accidents happen but Finn promised to protect them.
Steffy may lay down the law, it is either Sheila or her, there is no in-between and Steffy will never settle for Sheila being anywhere near either of her children. Finn may find himself up against the entire Forrester family now that he is growing closer to Sheila. Is the end of Finn's marriage just around the corner? Finn knows that Liam will be there to pick up the pieces if it is.
Be sure to catch up on everything happening with B&B right now. Come back here often for The Bold And The Beautiful spoilers, news, and updates.