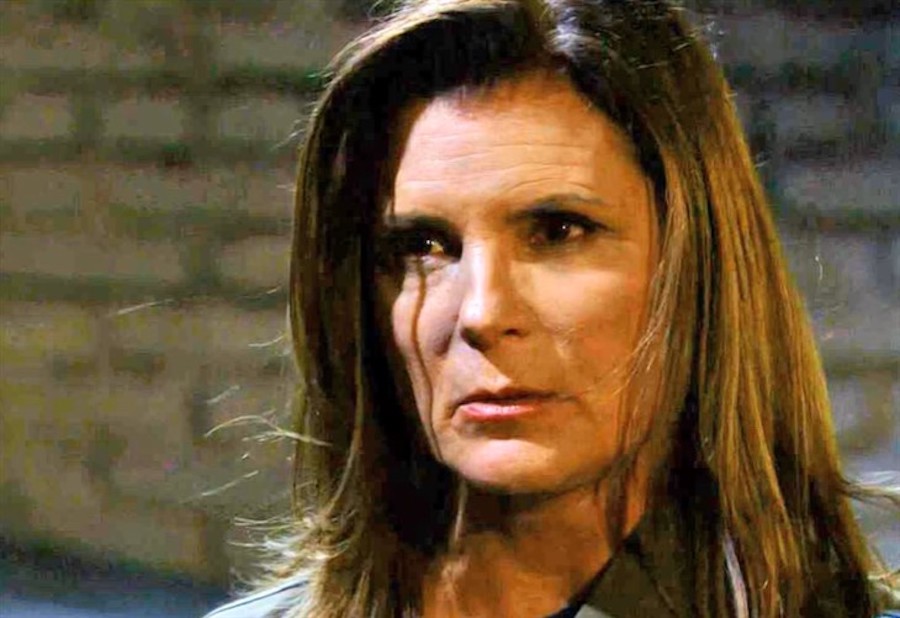 The Bold and the Beautiful spoilers say that it looks like Sheila Carter (Kimberlin Brown) is doing everything that she can to get in her son Finn's (Tanner Novlan) good graces, no matter how hard that might be. After all, she did shoot her own son and almost left him for dead, if it weren't for his other mother, Li, who has since managed to take care of him. That said, there's a very good chance that Finn might forgive Sheila for what she's done – or at least make it appear as though she's forgiven him. But at the same time, can Finn really trust Sheila? Keep reading below for all of the spoilers you need to know.
The Bold and the Beautiful Poll: Is Finn Safe With Sheila?
The more Finn remembers details about the shooting, the angrier he gets about what Sheila has done and how she was very close to nearly destroying his life, let alone taking it away altogether. But that's not going to stop Sheila from begging her son for forgiveness. The more she begs, the more Finn gives in, even though he knows he shouldn't. Soon enough Sheila will manage to wiggle her way back into Finn's life again, even though he might be faking it for now just so he can trick her later on.
Of course, it didn't take very long for both fans and critics to weigh in on the matter. Many of them wrote comments such as, "At this point she should call 911 and then a note and get the heck out of there if she really cared about John. He's a doctor and knows he needs to go to the hospital to recover," along with, "Shelia would not hurt Finn on purpose but if I were Finn I would be planning my escape since Shelia is definitely not playing with a full deck."
The Bold and the Beautiful Poll: What's Next For Sheila?
Another fan wrote, "There's not a chance that's true.  The only way that Finn or anybody else would be safe from Shelia is if she were 6 feet under.  Then and only then they would be safe. Get Finn to Steffy."
In the meantime, let us know what you think by leaving us a line with your thoughts in our comments section below. The Bold and the Beautiful airs weekdays on the CBS network. Check your local listings for times.
Be sure to catch up with everything on B&B right now. Come back here often for The Bold and the Beautiful spoilers, news and updates.