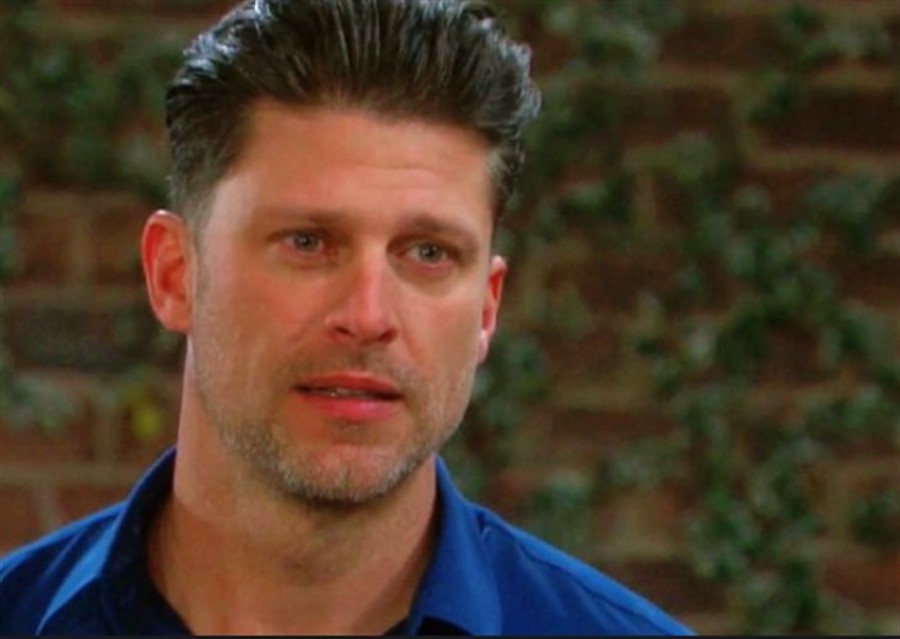 Days of Our Lives spoilers say that Greg Vaughan (Eric Brady) couldn't stay away from Salem for too long! There are new reports that say the handsome actor is set to reprise his role as Eric Brady on the hit NBC soap. Here's what you need to know.
Days of Our Lives Comings and Goings: Greg Vaughan Returns To Salem
According to Soaps in Depth, a winter preview for the daytime television show has leaked and apparently Eric is coming home to Salem to help his mother, Marlena Evans (Deidre Hall) before it's too late. Of course, this is great news for Greg Vaughan fans who have clearly missed seeing him on the canvas.
The last time that Greg Vaughan was back on the set of Days of Our Lives was during the summer when he returned for just one week of filming. Because he didn't have a lot of time on his hands, the actor said that production managed to film quite a few episodes of the soap in a very short window. He also told Soap Opera Digest that it was great being back at home in Los Angeles, even though so much of it had changed since the last time he was there.
He said, "I had been away from California at that point for over a year. I left in March of 2020. I had been off DAYS since Thanksgiving of 2019 so it was like visiting a ghost town. L.A. was so different. I read the news and I follow everything that has been going on there, but driving down Venture Blvd, for example, it was just desolate buildings for sale, not a lot of people, everybody with masks. It seemed strange."
However, if there was one thing that felt the same on the set of Days of Our Lives, it was his connection with his co-star Arianne Zucker (Nicole Walker). He said, "With Ari, it's just like riding a bike. You just jump back on like you've never been apart. It was like no time had passed. It's a great relationship so it's effortless. It just works." 
Days of Our Lives Spoilers: What's Next For Eric Brady?
So far Days of Our Lives has not set an air date for Greg's return, but we will definitely update you with all of the latest details as they come in. Watch this space! Be sure to catch up with everything on DOOL right now. Come back here often for Days of Our Lives spoilers, news and updates.