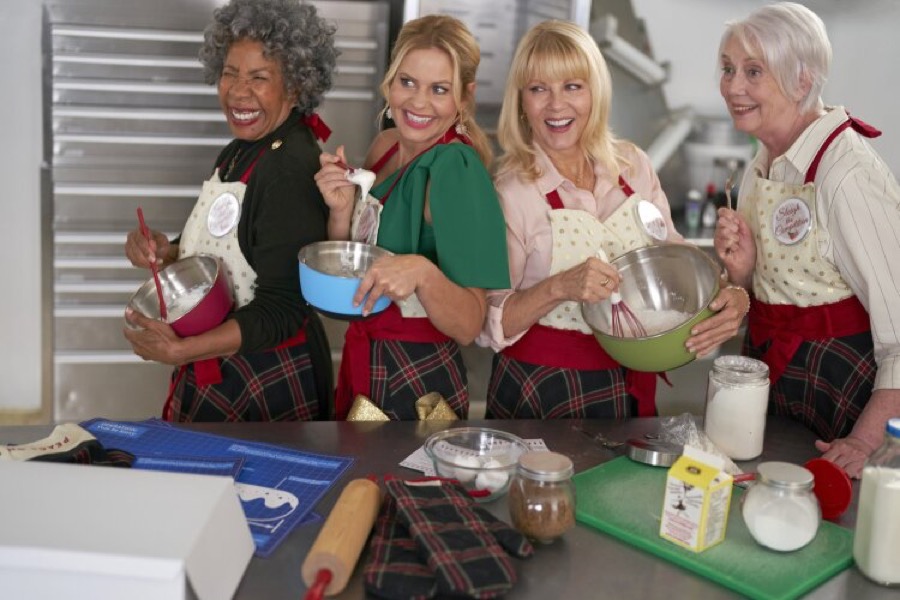 Hallmark Channel spoilers and updates reveal that Candace Cameron Bure feels that there is a lot of pressure on her when it comes to her Christmas queen status on the network. She has now made her 10th-holiday movie for the network and this one is called The Christmas Contest.
The Stress and Pressures
Making a Christmas Hallmark movie doesn't seem to be all fun and games though. Candace told fans, "I did feel an immense amount of pressure last year as every movie does well in the ratings. And then you always want to hit that mark and exceed that mark. And last year, I finally let it go because it's not the reason why I make these movies."
One of the main reasons that Candace loves making these movies is that they are family-friendly. She enjoys being called the Christmas queen and has told her fans that she won't give up this title anytime soon. She added,
"I make them because I love them. And I know that the viewers that watch them really love them, and they mean something to them. I always try to make it the best that I can, but I let the pressure go last year."
Candace Cameron Bure's Faith
Candace has been very open about her faith and her Christian beliefs. She has gotten a lot of backlash for this, but most of her fans love how open she is about her religion.
She has told her fans that it really is the foundation for the person she has become. Her faith is one of the most important things to her and she enjoys Bible study and sharing her knowledge of the Bible with others. She chooses the companies to work for all based on what her religion tells her to do.
Making movies for the Hallmark channel is something that Candace loves to do and she will continue to make them as long as the network continues their family-friendly shows and movies.
Be sure to catch up on everything happening with Hallmark Channel right now. Come back here often for Hallmark Channel spoilers, news, and updates.