Fantastic Beasts: The Secrets Of Dumbledore Teaser Unveils Johnny Depp Replacement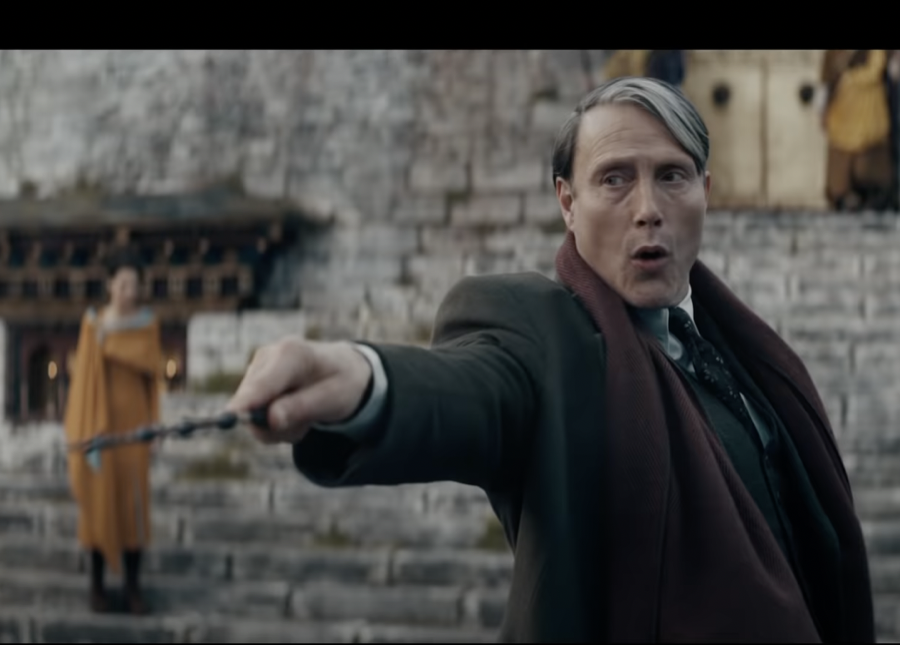 Johnny Depp once again steals the movie spotlight. But this time, Depp fans will feel disappointed at why their beloved actor has earned media attention. A new teaser for "Fantastic Beasts: The Secrets Of Dumbledore" reveals that Johnny got replaced (sigh). 
Find out who will substitute for Depp in the upcoming movie. And discover everything you need to know about "The Secrets Of Dumbledore" below. 
Who Replaces Johnny Depp In New 'Fantastic Beasts' Film?
Johnny Depp no longer portrays villainous wizard Gellert Grindlewald in the newest movie in the Harry Potter universe, reports Metro. A teaser just got unveiled for that upcoming film, "Fantastic Beasts: The Secrets of Dumbledore." Farewell, Johnny, hello Mads Mikkelsen.
Mads' acting history shows why the actor got chosen to replace Depp as Gellert Grindlewald. For instance, Mikkelsen previously portrayed Hannibal and Le Chiffre in "Casino Royale." And the teaser confirms rumors that Mads won the role. It shows a crowd surrounding the actor, 56 in a short glimpse. 
Why Did Johnny Depp Get Replaced?
Disappointed fans can't figure out why Depp needed replacing. But Johnny recently provided an answer last year. Johnny shared that Warner Bros requested that he exit his role as Grindelwald for the third "Fantastic Beasts" film. That request came in the wake of his court battle with ex-wife Amber Heard.
As a result of the ongoing court war, Depp kept his statement simple. "I have respected and agreed to that request," shared Johnny. And Warner Bros provided confirmation. The company expressed appreciation for the actor's previous contributions. But Warner Bros also admitted recasting the role. 
Does Johnny Depp Feel Angry At Losing 'Fantastic Beasts' Role?
While Depp kept his direct "Fantastic Beasts" comments simple, the 58-year-old "Pirates Of The Caribbean" superstar has also discussed his general views toward Hollywood. Johnny has attacked Hollywood's alleged boycott. But he carefully skipped directly accusing his ex-wife Amber Heard. 
"Some films touch people," pointed out Depp of his movie successes. As a result, he feels upset by "Hollywood's boycott of, erm, me. One man, one actor in an unpleasant and messy situation, over the last number of years?" 
But fans who wish Johnny could return to the Harry Potter universe can still hope. For instance, Depp hinted that he has progressed in cancelling the boycott. "But, you know, I'm moving towards where I need to go to… bring things to light." 
Curious to compare Johnny Depp to his replacement in the new "Fantastic Beasts" film? Mark your calendar for April 2022. "Fantastic Beasts: The Secret of Dumbledore" will release during that month. And as we wait to check out Mads Mikkelsen, please take time to tell us your views. Do you think that Warner Bros erred? Then check back on our site for all the movie spoilers as well as Johnny Depp news!