British Royal News: Camilla Parker Bowles Might Be Kate Middleton's Closest Ally In The Royal Family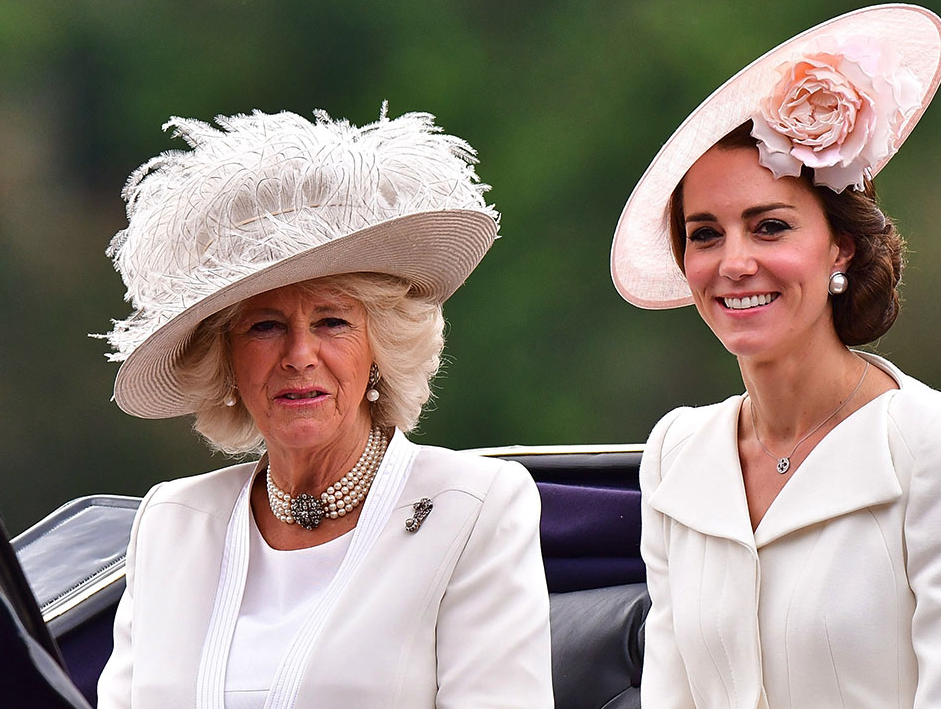 British Royal News says that while there was some speculation suggesting that Kate Middleton and Meghan Markle would have been the best of friends both on camera and off, that never happened. In fact, that wasn't the case at all as Kate and Meghan ended up becoming royal rivals more than royal sisters. Luckily, there's another member of the British Royal Family that the Duchess of Cambridge can count on these days: Camilla Parker Bowles. Here's why.
British Royal News: Camilla Parker Bowles Might Be Kate Middleton's Closest Ally In The Royal Family
Apparently, Kate and Camilla have gotten very close in recent months and maybe even years as two of the only female senior members of the royal family. That might be one of the reasons why Camilla had Kate take her official photo for her upcoming 75th birthday. Camilla will be celebrating this milestone moment on July 17th.
Royal expert and author Jordon-Lee Squibb recently weighed in on Kate and Camilla's relationship, both in front of the cameras and behind. He told Entertainment Daily in a new interview, "The Duchess of Cornwall and Duchess of Cambridge have formed a close bond over the last ten years – and the latest portrait shows their closeness. Birthday photos are important for the Royal Family. They offer a rare chance for the public to see a more relaxed and informal photo of the royal, and they are also a historical reference for future generations."
He also added, "The portrait shows the Duchess of Cornwall smiling and at ease as she marks her 75th birthday. I'm sure having a familiar face behind the camera helped. Kate, who is patron of the Royal Photographic Society, is a passionate photographer and has been behind the camera for many of Prince George, Princess Charlotte and Prince Louis' birthday photos."
British Royal News: Inside Camilla And Kate's Relationship
That said, a lot of people have also pointed out that there has been very little drama between Camilla and Kate over the years, if at all. So far Buckingham Palace has not made any comments about the matter but seeing how Camilla and Kate seem to get along during their public appearances and royal engagements, we'd say that they  are certainly in a good place in their relationship. In the meantime, let us know what you think with your thoughts in our comments section again. Be sure to catch up with everything on the British Royal Family right now. Come back here often for the British Royal Family news and updates.