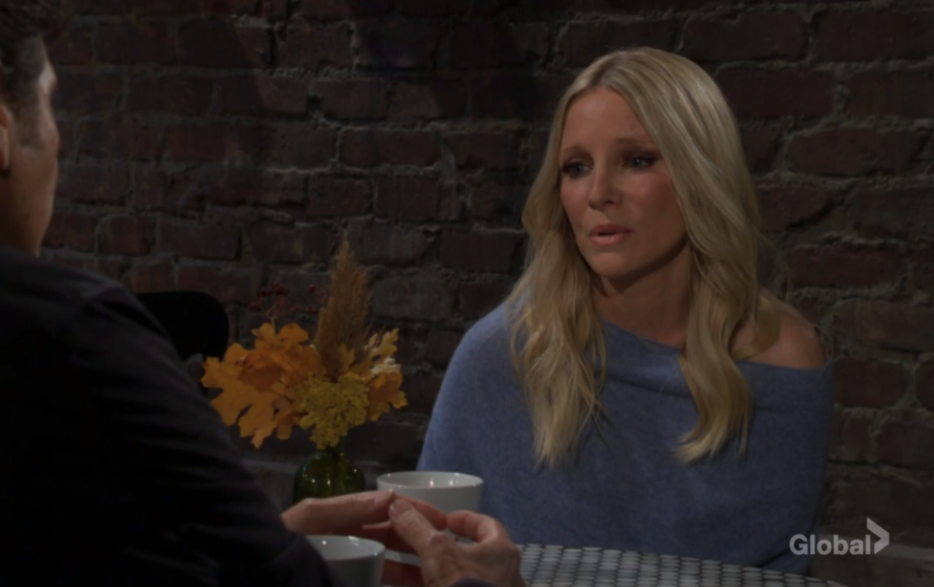 The Young and the Restless spoilers say it seems like Christine just isn't over Paul Williams yet. Even though it's yet to be determined whether the two of them are still married or if they have gotten a divorce, it seems like she still can't get him off her mind. Here's what you need to know.
The Young and the Restless: Christine Isn't Over Paul
According to the latest episode of The Young and the Restless, Christine couldn't help but have a heart to heart with Danny over everything that has been going on in her life lately. And yes, she did mention Paul's name quite a few times, prompting speculation about whether or not she's gotten over him yet. If you are still talking about your ex, that means he or she is still on your mind, right?
Needless to say, many The Young and the Restless fans sure had a lot to say about the matter on social media. Some even commented with, "Christine talks at length about what happened between her and her ex who isn't on the show anymore. We haven't seen them together in years. I just don't care. Danny's a good listener but this should have been done years ago," along with, "The story is old. The couple is old. Guess they're throwing Christine a storyline since she's celebrating 40 years. It's only because Doug doesn't come back. If he came back in 3 months, Christine would dump Danny in a nanosecond."
Another critic wrote, "This would have been more interesting if Paul Williams were still in the picture. He writes stories that no one cares about, that were done years ago. Josh is delusional. What does he have on Sony that they keep him??????? CBS should be taking charge and righting this ship, because Bill Bell is rolling in his grave."
The Young and the Restless: Is Paul Williams Ever Come Back?
It goes without saying that The Young and the Restless fans will have to tune in to find out what will happen next. Watch this space as we have a feeling there is so much more drama to come. In the meantime, let us know what you think by leaving us a line with your thoughts in our comments section below. The Young and the Restless airs weekdays on the CBS network. Check your local listings for times.
Be sure to catch up with everything on Y&R right now. Come back here often for The Young and the Restless spoilers, news and updates.