DOOL Spoilers Wednesday, October 25: Kristen And Marlena Clash, Gabi And Stefan's Game Continues, Harris Hears Warning Bells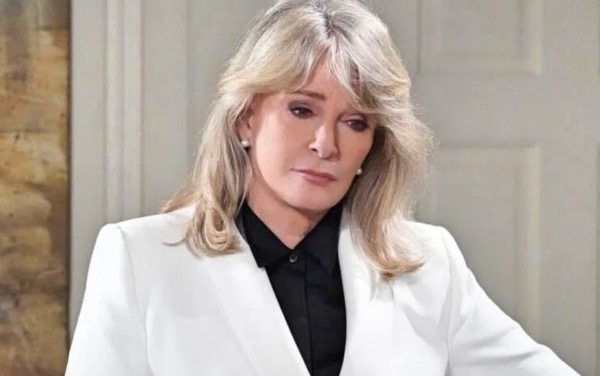 Days Of Our Lives spoilers for Wednesday, October 25 indicate that Marlena Evans (Deidre Hall) and Kristen Dimera (Stacy Haiduk) clash over Rachel Black (Finley Rose Slater).
Gabi Dimera (Camilla Banus) and Stefan Dimera (Brandon Barash) continue to play games using Rachel as a pawn. Harris Michael (Steve Burton) hears warning bells when he sees Ava's new boss.
Kristen Dimera And Marlena Evans Clash
Days of Our Lives Spoilers reveal that Marlena realizes how much Brady Black (Eric Martsolf) misses his daughter and tries to talk Kristen into allowing him to see her.
However, Kristen knows that she has the upper hand when it comes to the law. Kristen doesn't have to let Brady see Rachel and she doesn't plan to.
Of course, Marlena can still talk and try to reason with Kristen, but that doesn't mean she's gonna listen. Kristen will gladly put Marlena in her place. However, Rachel could always decide to run away just like she used to do Brady. How would Kristen like a taste of the unruliness Rachel gave her father for months?
DOOL Spoilers: Gabi Dimera And Stefan Dimera's Games Continue
Gabi and Stefan have been working on a plan to kidnap Rachel for money. Marlena pleading Brady's cause may not be helping considering that Gabi and Stefan are ready to double-cross him.
Could Gabi and Stefan be sitting up Brady to take the fall for their misdeeds?is that part of the ultimate double-cross of the decade?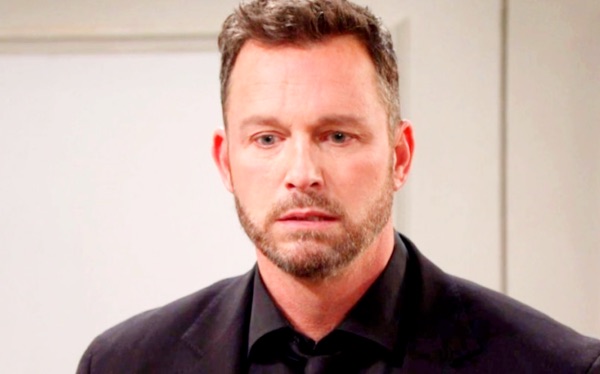 Brady wouldn't want anything to do with Kristen's stock but she might be distraught enough to believe that if Rachel turns up missing. Perhaps Kristen will do the same thing Brady did and hold him at gunpoint as well.
Could Kristen end up losing custody of Rachel and Rachel be returned to her father after all?
Days of Our Lives Spoilers: Harris Michaels Is On High Alert
Harris Michaels just took his new job at the Salem PD. However, Harris' instincts are much better than most. Harris knows that something is off with Ava and her new boss at the Bistro.
Harris realizes that something is up with this guy but he has no idea what. Will Harris get in over his head? Will Ava feel obligated to confide in Harris?
Once Harris knows that truth he will be in a position to help Ava. Of course, this could also lead to a deal for Lucas Horton (Bryan Dattilo) to get out of prison as well.
Ava might not like inviting someone else into the mix but if Lucus can find out that they need, then why not.?Can Lucas help take down Clyde once and for all
Be sure to catch up on everything happening with DOOL right now. Come back here often for Days Of Our Lives spoilers, news, and updates.