General Hospital: Nicolas Bechtal's Tribute To Tyler Christopher Will Break Your Heart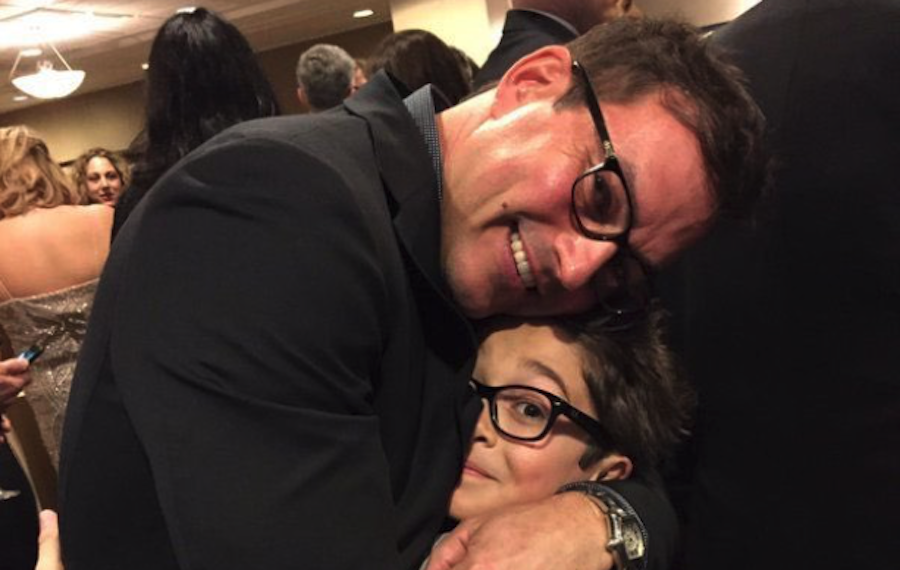 General Hospital's Nicolas Bechtal's tribute to Tyler Christopher will break your heart. The actor died on Tuesday at the age of 50. As many fans can recall, Nicolas played Spencer Cassadine while Tyler was still Nikolas Cassadine on the show. Here's what you need to know.
General Hospital: Nicolas Bechtal's Tribute To Tyler Christopher Will Break Your Heart
Sharing a throwback photo of the two of them together, Nicolas wrote in his caption, "Our chemistry was unmatched. Working with you for so many years was a pleasure and a blessing. Some may argue we were the greatest Father/Son duo on Daytime, and I agree. My heart is with Greysun, Bo, and all of the people who love you. Rest In Eternal Peace."
Many General Hospital fans agree that truer words have never been spoken. Some commented on his post with, "I loved watching you two. You were outstanding and so was Tyler. Such a sad day for his family and friends and fans. I hope God grants peace to everyone," along with, "A month ago at his breakfast event in NYC, Tyler spoke very fondly about you. You both were magic working together. Wished we could have experienced that again. My heart breaks for you, his family, friends, and all who love him."
The General Hospital Family Mourns Another Loss
Another fan wrote, "Oh Nicolas…my heart breaks for your loss. He was a special soul and for those of us who watched from the beginning , our true Dark Prince. Love and light to his family and friends."
And then there was this comment as well: "You and Tyler brought us so many incredible moments on #gh. You were father and son – our Cassadine princes. I'm so sorry because I know you loved him as so many of us did. It's heartbreaking."
Tyler and his ex-wife Brienne Pedigo quietly separated and divorced in 2021. It is unknown if the actor was dating during the time of his death or whether or not he was still in contact with his ex-wife. Tyler's good friend and former General Hospital co-star Maurice Bernard broke the news on his Instagram account. He wrote, "It is with great sadness that we share the news of the passing of Tyler Christopher. Tyler passed away this morning following a cardiac event in his San Diego apartment."
Tell us, what do you think of this story? Drop us a line in our comments section below with your thoughts. Also, don't forget to come back right here for all the latest news and gossip about all of your favorite British royals, Hollywood actors, and reality television stars. We've got you covered.