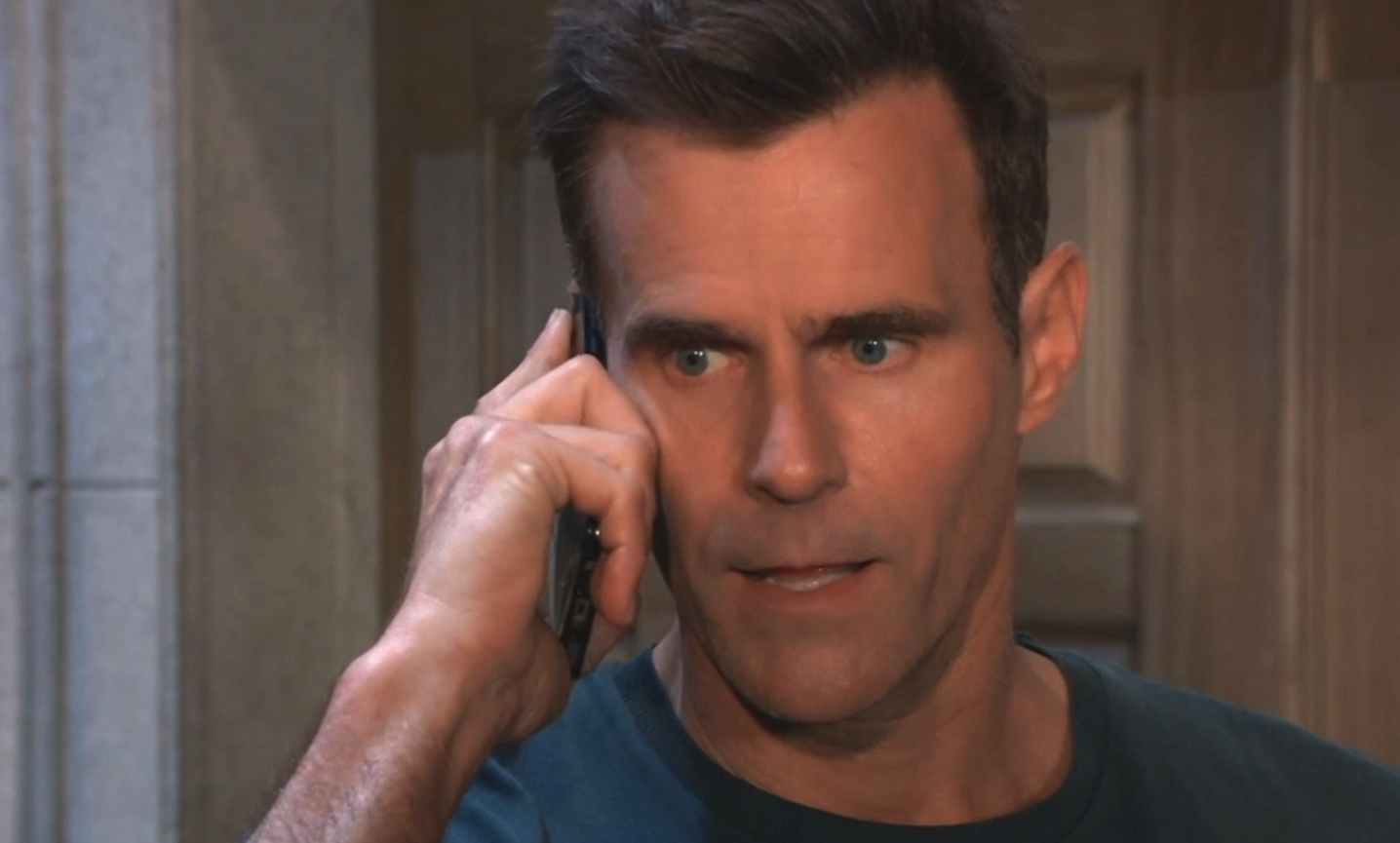 General Hosptial spoilers say Drew's life is about to take a very interesting turn. Keep reading below to find out everything you need to know.
General Hospital Spoilers: What Is Going On With Drew?
Speaking to Soap Opera Digest in a new interview, actor Cameron Mathison, who plays Drew on the hit ABC soap, previewed what's new for his character now that he's a free man. As many General Hospital fans already know by now, Carly got a very happy surprise when Drew showed up at Kelly's after he was granted early release from Pentonville.
Cameron told the publication, "Drew is also super-surprised. He's still kind of in shock, because obviously, this happened so fast. As we know, Alexis interviewed the judge [who sentenced Drew] and really put pressure on him, exposing some of the shady stuff the judge had done, and the Pentonville people wanted to kind of sweep it under the rug as quickly as possible — get Drew out of there, get people to stop talking about it and investigating it. So, they more or less get Drew out overnight and he's thrown back out into the world. He goes to see Carly while he's still kind of reeling from the fact that this is real, this is happening."
General Hospital Spoilers: Drew Owes Everything To Carly
Cameron also said that Drew owes everything the has to Carly right now for helping him when his freedom back. He said, "He's super-loyal, super-devoted to those that he's close with, both family and friends. That is intimacy to him, and it really touches his heart and makes him feel even closer to Carly. He's been away so much and missed so much of his daughter's life and his life out in the world, so for her to do that, and get him out, basically, two-and-a-half years earlier than he would have otherwise, that's everything."
However, Cameron also says that being behind bars has taken a mental toll on his character's well-being. He explained, "Almost getting beaten to death, recovering, and everything that he went through tweaked something in him a little bit. He's like, 'Life is short,' and not necessarily in a good way. It's a little less of the peace, love and understanding [attitude] and more like, 'You've got to protect yourself and protect your loved ones at all costs.'"
It goes without saying that General Hospital fans will have to tune in each and every day to find out what will happen next! Watch this space as there is more to come. Meanwhile, let us know what you think by leaving us a line with your thoughts in our comments section below. General Hospital airs weekdays on the ABC network. Check your local listings for times.
Be sure to catch up with everything on GH right now. Come back here often for General Hospital spoilers, news and updates.