The Young and the Restless News: Why Is Eric Braeden Feuding With Air Canada?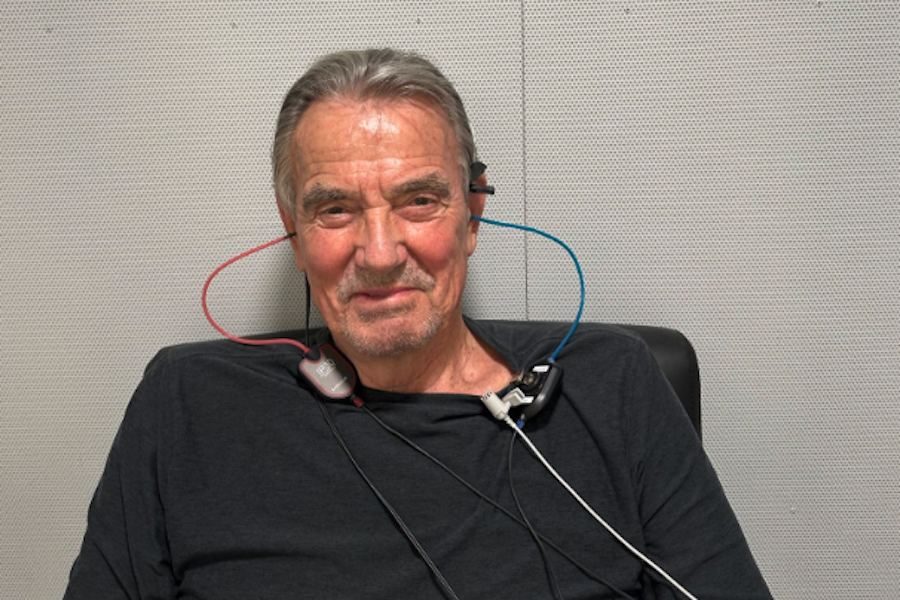 It seems like a day really doesn't go by that Eric Braeden isn't beefing with someone on the internet. The Young and the Restless star, who is best known for his role as Victor Newman on the hit CBS soap, is apparently feuding with Air Canada, out of all people, places and things. We break it down for you.
The Young and the Restless News: Why Is Eric Braeden Feuding With Air Canada?
Eric took to her Twitter account to write, "AIR CANADA is a dismal airlines, with an arrogant staff, mediocre service, etc! My son was just at Toronto airport, wanting to leave for FL! He was there in plenty of time for luggage to be stowed; they told him it took 3 hours to do so, obviously he asked why it took that long!! He learned later while going through US CUSTOMS THAT IT TOOK A FRACTION THEREOF; in fact, customs told him your luggage is already on the plane! He again begged the people at gate to let him on!"
He then added, "They refused because he hadn't been there exactly 3 hours before! He then went to customer service only to encounter some very rude BITCH!! US customs just said ' welcome to AIR CANADA'! Now, I love VISITING CANADA, but your NATIONAL AIRLINE is NOT GOOD ADVERTISING FOR YOUR COUNTRY!!!"
The Young and the Restless News: Eric Goes Off On Twitter
Many of his critics commented on the matter with, "That's your choice or word to describe a female staff member ? Do better Eric," along with, "With all the respect…it works both ways….USA isn't perfect either….unfortunately."
When another fan wrote, "Don't you know who I am?" Eric promptly replied with, "Get lost, will you? I have NEVER used that crap in my life!!!"
Eric then followed up by writing, "Let me make something VERY clear! I love coming to your country, have been all over CANADA, been visiting for over 40 years, only encountered very friendly people; however, AIR CANADA is not what it could be! Haphazard service, etc! Having said that, it's a problem with a lot of "privatized" companies! They hire pencil sharpeners to cut, cut and cut again, to make their stockholders happy, at the expense of customer service! I see it in our industry as well! The guys who run these companies get a bonus every time they CUT 'fat', not realizing they kill the goose that lays the golden egg! I see it happen all over the world! PRIVATIZATION IS NOT THE END ALL AND BE ALL!!"
It goes without saying that The Young and the Restless fans will have to tune in to find out what will happen next! In the meantime, let us know what you think by leaving us a line with your thoughts in our comments section below. The Young and the Restless airs weekdays on the CBS network. Check your local listings for times.
Be sure to catch up with everything on Y&R right now. Come back here often for The Young and the Restless spoilers, news and updates.