General Hospital Spoilers UPDATE: Friday, June 9: Scary Warnings, Secrets Safe, Scandalous Accusations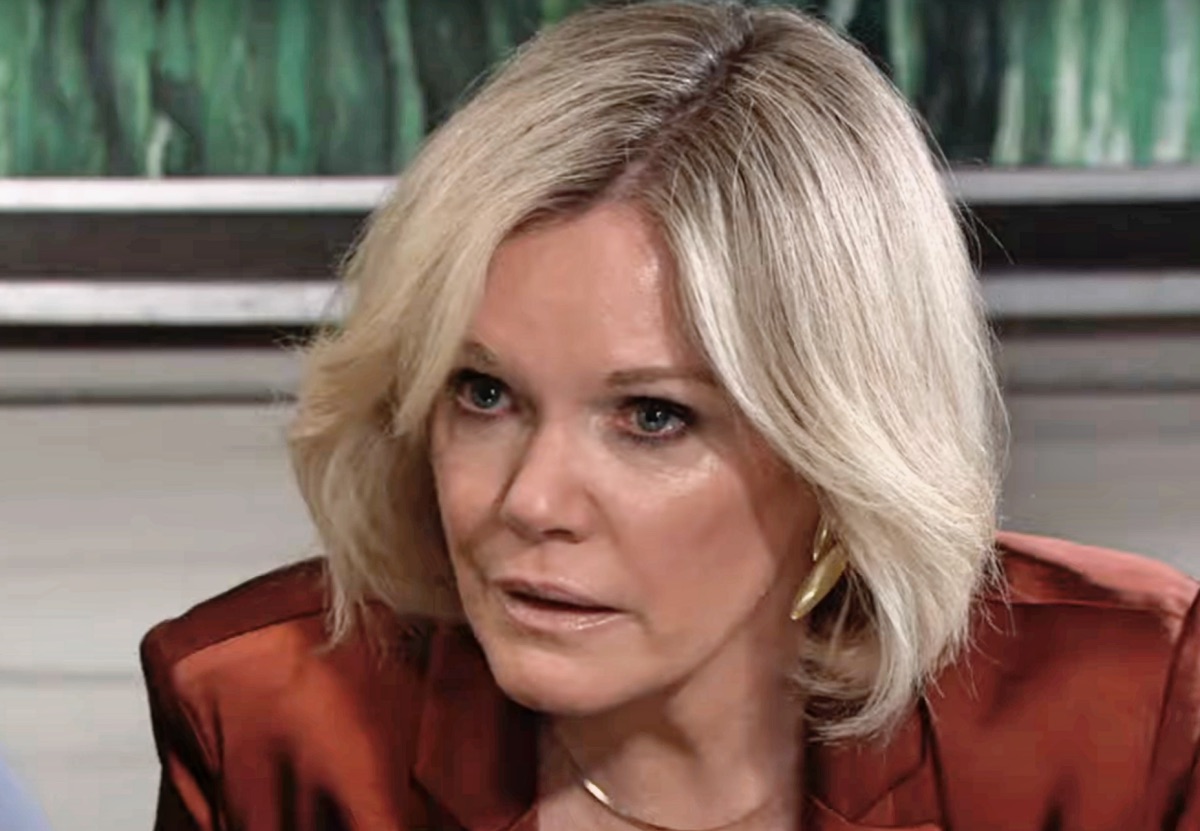 General Hospital spoilers and updates for Friday, June 9 tease scary warnings, secrets safe, and scandalous accusations! Ava Jerome (Maura West) gets a scary warning, Hamilton Finn's (Michael Easton) secret is safe, and Harrison Chase (Josh Swickard) is forced to respond to a scandalous accusation.
General Hospital Spoilers: Scary Warning
In Austin Gatlin-Holt's (Roger Howarth) office at GH, he delivers a scary warning to Ava with a serious tone in his voice. He tells her if she doesn't do what Mason Gatlin (Nathanyael Gray) wants, it could get them both killed. What Mason wants is for Ava to take advantage of her co-parent status with Sonny Corinthos (Maurice Benard) to get mob secrets from him about his mob business.
Ava has been out of the mob for years and really doesn't want to get into this deal. But Mason's also holding something else over their head, knowing their part in what happened to Nikolas Cassadine (Adam Huss).
GH Spoilers: Desperate Tears
By the Metro Court rooftop pool, Olivia Quartermaine (Lisa LoCicero) cries as she desperately asks paramedics how her husband is, Brook Lynn Quartermaine (Amanda Setton) next to her. Ned had overheard Nina Reeves' (Cynthia Watros) and Martin Grey's (Michael E. Knight) conversation about Nina being the whistleblower on the SEC insider trading case Ned's been blamed for.
He confronted Nina after Martin left, and then went running to the poolside where his mother and Drew were talking, and tripped on towels, taking a header into the pool. He also cracked his forehead on the edge of the pool, and didn't have a pulse or able to breathe several minutes; Drew jumped in to save him!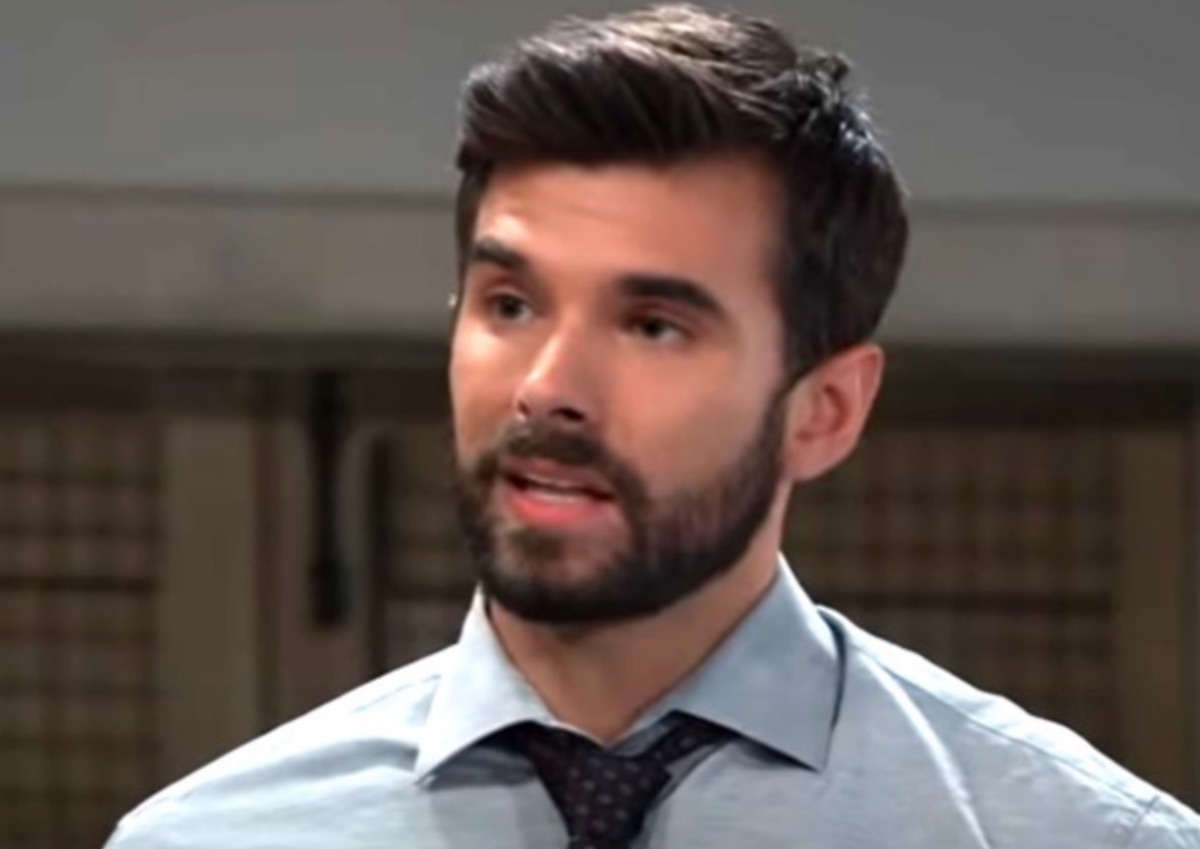 General Hospital Spoilers: Secrets Safe
Meanwhile, in a hallway at GH a happy Finn and Elizabeth Baldwin (Rebecca Herbst) walk and talk as Liz tells Finn his secret's safe with her. Soon, they'll be called into service likely along with TJ Ashford (Tajh Bellow) who'll be called in to assess a patient. This will likely be Ned since he'll need to be triaged and it'll be all hands on deck.
Ned may have a serious head injury but Finn won't believe Tracy Quartermaine's (Jane Elliot) narrative about how it happened. Perhaps Finn will get Tracy to back down from her ridiculous lies.
GH Spoilers: Important Business
It looks like Carly Spencer (Laura Wright) is still talking to Michael Corinthos (Chad Duell) elsewhere in General Hospital. She had talked to him previously about the repercussions that could happen should she flip on Sonny and he be in prison-she wants Michael to step up. She told Michael she wants him and Dex Heller (Evan Hofer) to team up and take Jason Morgan's (Steve Burton) place to protect Sonny and the family. She continues to stress she wants him to understand how important this is.
General Hospital Spoilers: Josslyn Jacks And Dex Heller In Disagreement
Meanwhile, back in Carly's kitchen, Josslyn Jacks (Eden McCoy) and Dex are in disagreement, right after she said she would support him and not leave him. He'd just told her continuing to work for Sonny was his best option and he was going to take it, but now she's saying she can't believe he's actually considering this! They will likely continue to bicker as he tries to make her understand why this is best.
It's not like anyone can take that video evidence and turn it in to the Feds, Carly smashed it. Dex is destroying it completely-there can be no evidence of him working for Sonny going to the Feds!
GH Spoilers: Nina Reeves Tries To Convince Sonny Corinthos
At Sonny's penthouse, Nina seems to be trying to convince Sonny of something as she asks him if he would believe her if she told him she would? But their conversation is poised to be interrupted, possibly by someone letting Nina know that Ned slipped and fell in the pool and is badly injured. She was there and saw it, including seeing Drew jump in to save Ned and start CPR, but slipped out before the ambulance arrived. Will she come clean or will she let Drew take the fall for Ned's misfortune?
General Hospital Spoilers: Scandalous Accusations
Back at poolside, Chase is caught off guard as he's forced to respond to a scandalous accusation-Tracy's telling him to arrest Drew for attacking Ned! Drew is incredulous as he asks Chase if he's actually going to arrest him, and Chase may be forced to by Tracy. This is Tracy's way of responding to Drew's accusations of involving Brook Lynn in corporate espionage at Deception, which he knows all about.
Will Chase be honest and refuse to arrest Drew, or will he have to give into Tracy's blackmail too? Chase is already suspicious about Brook Lynn's return to working for Deception!
Be sure to catch up on everything happening with GH right now. Come back here often for General Hospital spoilers, news, and updates.