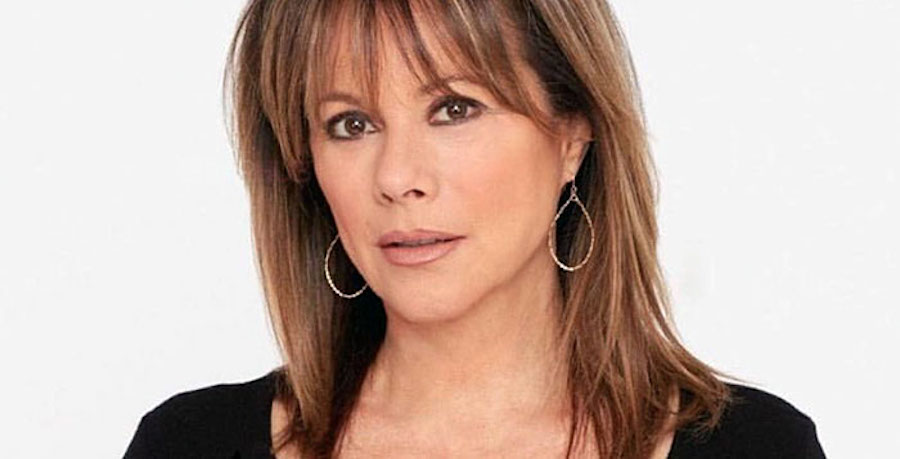 General Hospital news say that the drama off screen is heating up just as much as it is on screen in the soap's fictional town of Port Charles. That's because the stars of the show have been making a whole lot of headlines in the last several weeks and especially after it was announced that two prominent actors were forced to leave because they did not comply with the ABC network's vaccine mandate: Ingo Rademacher and Steve Burton. Well, another General Hospital star has also been making a lot of waves, simply because she keeps commenting about each and every situation on Twitter, much to the dismay of both fans and critics alike: Nancy Lee Grahn. Here's what you need to know.
General Hospital News: Calls Growing For Nancy Lee Grahn's Dismissal
Apparently, it was Grahn who took it upon herself to announce Ingo Rademacher's departure from the show before it was even made official by General Hospital producers. If that weren't enough, when fellow co-star Carolyn Hennesy said on Twitter that she would miss having Steve Burton around on the set of the show by saying, "Politics absolutely aside from anything (because it's not about that at the moment, it's about loss,) he's a kind, smart, funny, caring human who always made me feel terrific as an actor and friend," Grahn bluntly replied with, "Actually it is. About loss. There are 5.6 million losses." The actress was referring to the millions of people who have so far died because of the global pandemic that has been COVID-19.
In addition, Grahn has been very vocal about her personal views and the fact that General Hospital is the only soap that currently has a vaccine mandate, which she strongly supports. But not all GH fans are interested in hearing Grahn's musings and opinions on social media, and that is why there are several petitions calling for her dismissal online. 
General Hospital News: Nancy Is Keeping Quiet About The Criticism Against Her
If that weren't enough, some critics have even formed a Facebook group asking the producers of General Hospital to fire the actress. Many critics made it pretty clear that they didn't appreciate Grahn announcing Rademacher's departure prematurely or any of the comments she's made to her Twitter followers who don't agree with her opinions. So far Nancy Lee Grahn herself has not made any comments about the criticism that is growing against her.
Be sure to catch up with everything on GH right now. Come back here often for General Hospital spoilers, news and updates.