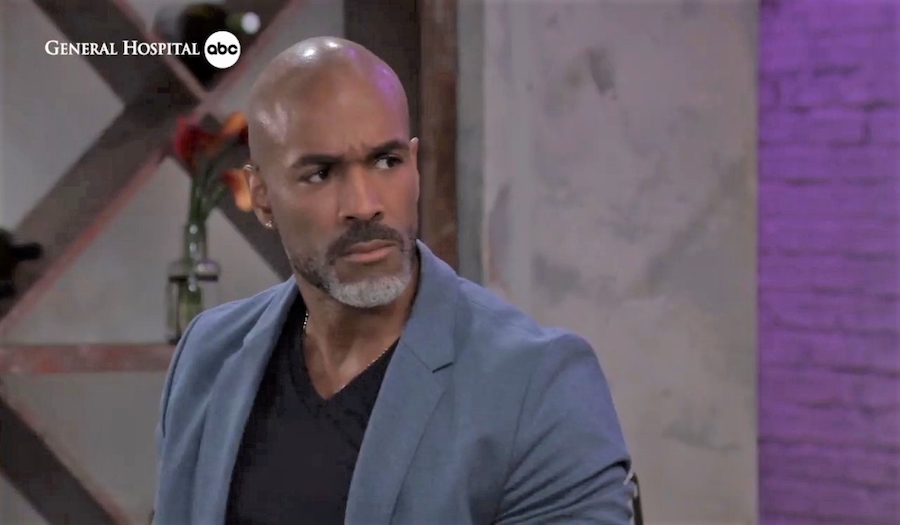 General Hospital spoilers say that Marshall Ashford (Robert Gossett) came to Port Charles with a mission, and that mission was to win back the family that he lost. But it hasn't been that easy. That's because Curtis Ashford (Donnell Turner) has made it pretty clear that he wants nothing to do with the man that had abandoned him so many years ago. Keep reading for all of the spoilers you need to know.
General Hospital Spoilers: Curtis Gives Marshall A Piece Of His Mind
Speaking to Soap Opera Digest in a new interview, actor Robert Gossett, who plays Marshall Ashford on the hit ABC soap, says that his character came to Port Charles because he sincerely wants to get to know his family, for better or for worse. He's also someone that is trying to reconnect with a part of his family and life that he lost. Gossett puts it this way to the publication, "Part of his being, if you will, is empty, is blank. As we age, we all want to fix that which was in the past, make that right, and we want to then get on with our lives. But there is a building process; you have to build that trust and earn that trust, and I think that's where we find Marshall."
General Hospital spoilers say that Marshall is definitely in a rush to get life back to what it always should have been, with his son and being a grandfather to TJ. But will that happen? Maybe, or maybe not because Curtis will waste no time in giving Marshall a good piece of his mind, especially after he descended on TJ. This will leave the two men even further estranged. Clearly, Curtis is more angry and hurt now than the beginning of this.
Gossett further explains, "TJ is more willing to embrace Marshall as his grandfather, but Curtis doesn't want TJ associating with him. He's a grown man. Let's leave the resentment between you and me. But it's hard, and Curtis is not doing will with is so far."
General Hospital Spoilers: What's Next For Marshall?
So, does this mean all hope is lost for Marshall and his dream to reunite with the family that he never had? Needless to say, General Hospital fans will have to tune in to find out what will happen next. GH airs weekdays on the ABC network. Check your local listings for times.
Be sure to catch up with everything on GH right now. Come back here often for General Hospital spoilers, news and updates.