General Hospital Spoilers UPDATE Monday, March 6: No Apologies, No Going Back, No Excuses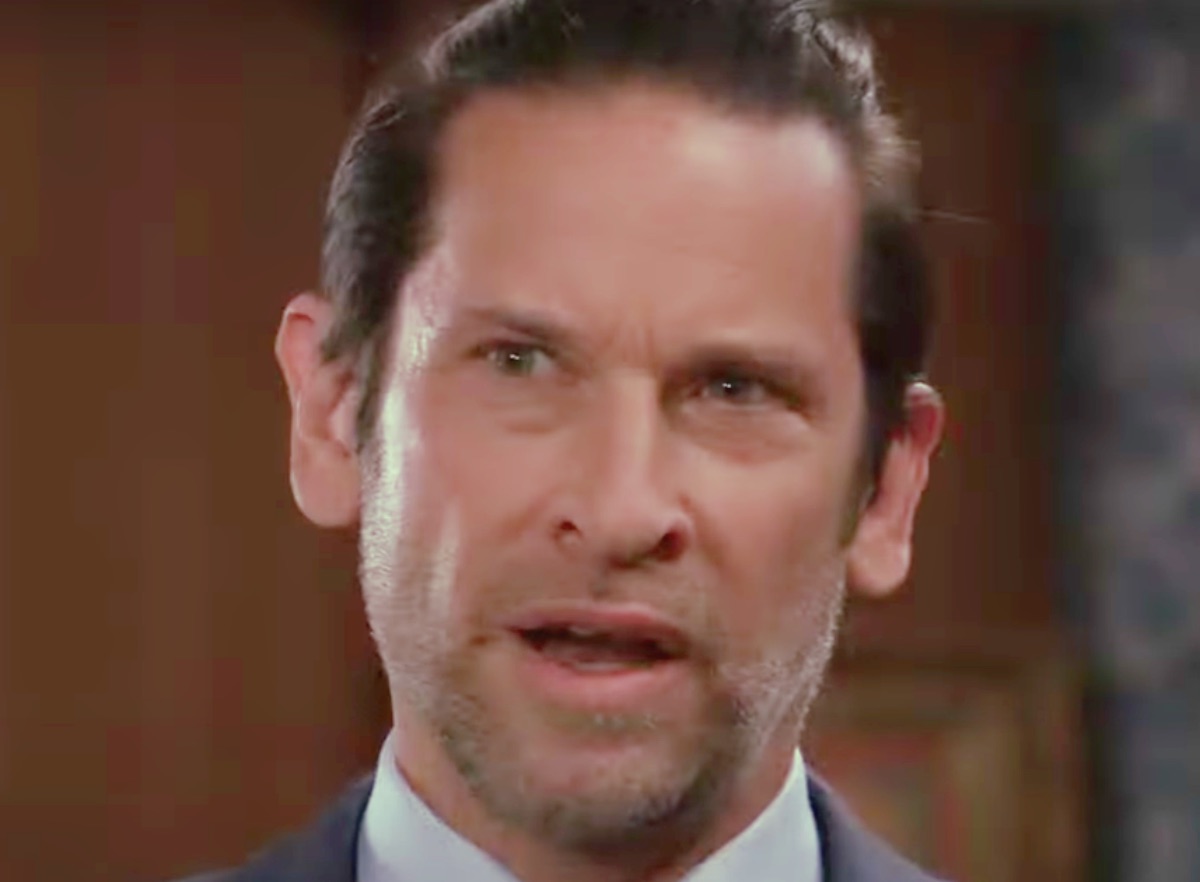 General Hospital spoilers and updates for Monday, March 6 tease no apologies, no going back and no excuses! Elizabeth Baldwin (Rebecca Herbst) refuses to apologize, Austin Gatlin-Holt (Roger Howarth) won't go back, and Alexis Davis (Nancy Lee Grahn) won't take any excuses.
General Hospital Spoilers: Diane Miller Has News
At GH, Spencer Cassadine (Nicholas Alexander Chavez) and Laura Collins (Genie Francis) were signing out Ace Prince-Cassadine (Joey and Jay Clay) home when Diane Miller (Carolyn Hennesy) stopped them. They and Victor Cassadine (Charles Shaughnessy) who was cuddling the new Cassadine heir looked shocked and she explains their guarantee may do more harm than good.
She tells them that the baby is not going anywhere, and the guarantee she refers to may be Spencer's insistence that Esmé Prince (Avery Kristen Pohl) would be an unfit mother. Diane certainly will explain herself, but it looks like Esmé will be released from GH holding Ace in her arms.
GH Spoilers: No Apologies
Meanwhile, Elizabeth is in Esmé's hospital room, telling her if she thinks Elizabeth owes her any apologies, she couldn't be more wrong. That conversation must be about Esmé's revenge porn crimes against Cameron Webber, (William Lipton) Josslyn Jacks, (Eden McCoy) and Trina Robinson (Tabyana Ali). Esmé was diagnosed with traumatic amnesia but Elizabeth may not believe it, even though she was assessed by both Carolyn Webber (Denise Crosby) and Kevin Collins (Jon Lindstrom). If anyone could see through Esmé faking traumatic amnesia and repressed memories, it would be Elizabeth and she'd call her on it. Esmé has seemed shocked at the crimes she's been told she's committed.
General Hospital Spoilers: Difference Of Perspective
Meanwhile, Willow Tait (Katelyn MacMullen) after finding out she has a bone marrow match, is in GH in a wheelchair as Liesl Obrecht (Kathleen Gati) is beside her. Apparently Liesl has passed muster to donate her bone marrow but there's a catch, and that's what Willow is upset about. Liesl wants her to make nice with her mother Nina Reeves (Cynthia Watros) and allow her to be part of her and her childrens' lives.
Michael Corinthos (Chad Duell) will likely agree to Liesl's conditions, telling Willow privately they can change it when she's recovered. Maybe he'll let Liesl and Nina hold baby Amelia Corinthos (Nathan and Owen Ford) as a good faith promise, Liesl telling Willow she sees it differently.
GH Spoilers: No Going Back
Elsewhere, Austin tells Mason Gatlin (Nathanyael Gray) that nobody will make him go back, obviously referring to the "family" which is more than just a bunch of Gatlins and Holts! This "family" sounds like either a cult or a mob type family although Mason and Austin are cousins. However, there may be someone that can make Austin go back who Mason has hostage in a coma on life support. If Austin doesn't come back, Mason might pull the kill switch on Nikolas Cassadine (Adam Huss) and stick him back in that tack closet dead as a doornail!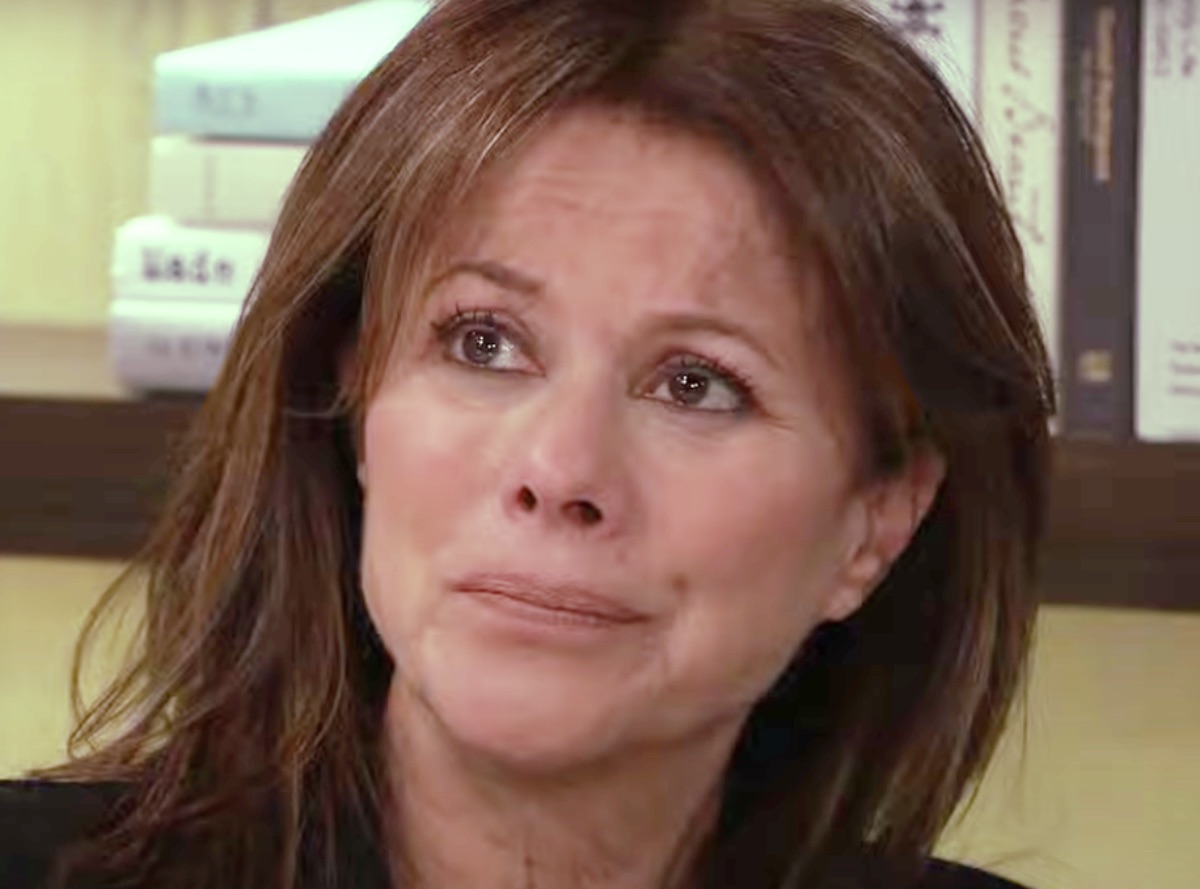 General Hospital Spoilers: Sonny Corinthos And Ava Jerome Catch Up
Meanwhile, back at the Metro Court, Sonny Corinthos (Maurice Benard) and Ava Jerome (Maura West) catch up. He smiles and tells Ava he'd say that's a lot to celebrate, likely referring to Ryan Chamberlain (Jon Lindstrom) being killed on Spoon Island. Plus, Ava's divorce settlement awarded her the whole island, and everything on it including the castle.
She's glad that it doesn't include Nikolas' dead body in the tack house. She may not even tell Sonny to help find him.
GH Spoilers: No Excuses
At The Invader, Alexis Davis (Nancy Lee Grahn) isn't taking any excuses from Gregory Chase (Gregory Harrison) after his bald-faced lie about not taking the job she offered. She's very emotional as she confronts him, asking why he lied to her – he made the excuse that Port Charles University had a conflict of interest clause in place. She was suspicious and called the dean, who told her Gregory hadn't taught there all semester.
Earlier, Harrison Chase (Josh Swickard) also was suspicious when he saw him at GH wanting to get migraines checked out. It sounds like Gregory has a serious health condition he doesn't want even his sons to know about.
Be sure to catch up on everything happening with GH right now. Come back here often for General Hospital spoilers, news, and updates.