General Hospital Star Brook Kerr Opens Up About Some Of Her Biggest Beauty Secrets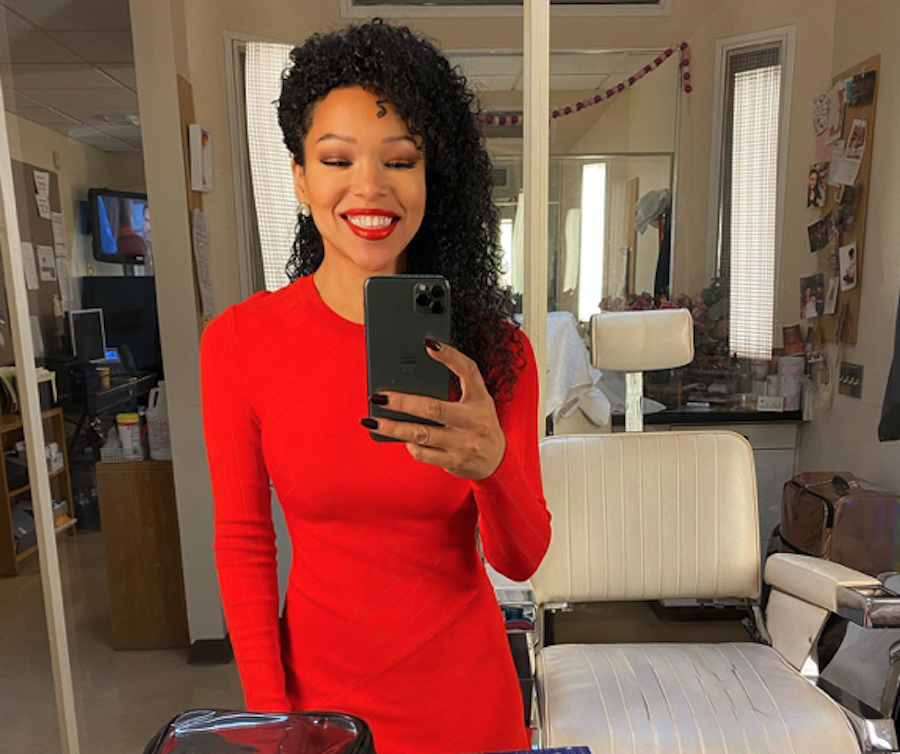 When General Hospital star Brook Kerr has something to say about her favorite beauty products and her skin care routine, you better believe that everyone in the room is going to sit up and listen. After all, she is one of the most beautiful women in the daytime television world! Luckily for her fans, the stunning actress did just that in a new interview with Soap Opera Digest. She was asked about everything from the products that are always in her purse along with her go-to blush. Here's what she has to say.
General Hospital Star Brook Kerr Opens Up About Some Of Her Biggest Beauty Secrets
Brook told the publication that her purse always feels heavy for a reason – and that's because she has so much in it! When asked what's in it, she said, "The Laneige Lip Sleeping Mask. I use it during the day because it stays on and doesn't move all over my face, because I'm running my mouth so much at work and everywhere else [laughs]. As long as I've got that and a little powder and blush, I'm okay."
Now, as far as what's her go-to blush, Brook said, "I have this Bobbi Brown palette that I've had for a really long time. It's got a little bit of shimmer in it, which I like. It's not overly glossy, but it has enough shimmer to make it look like the sun is hitting your face a little. I like to keep it natural."
General Hospital Star Brook Loves A Good Skin Care Product
And of course, you can't talk about beauty without divulging a little into your skin care routine. Brook said, "I use a lot of the CeraVe products and Aveeno's Clear Complexion products. It gives me a little renewal without being overly harsh on my sensitive skin. I find that if I do too much, it dries out my skin. Those, you can just get at the drugstore, but I also use the Mario Badescu Vitamin C Serum. I will splurge on a good vitamin C serum because it really does help even out skin color and any little bumps you have on your face, any dark spots from the sun."
Let us know what you think by leaving us a line with your thoughts in our comments section below. General Hospital airs weekdays on the ABC network. Check your local listings for times.
Be sure to catch up with everything on GH right now. Come back here often for General Hospital spoilers, news and updates.