The Bold and the Beautiful Spoilers: Miserable Liam Starts Drinking Over Steffy Choosing Faithful Finn
The Bold and the Beautiful (B&B) spoilers suggest that miserable Liam Spencer (Scott Clifton) drinks. He's moping ever since Steffy Forrester (Jacqueline MacInnes Wood) chose Dr. John "Finn" Finnegan (Tanner Novlan).
That's because she knows he's faithful unlike Liam, whose mind changes with the wind. Keep on reading to learn more.
B&B Spoilers: Liam Drinks Over Steffy
According to The Bold and the Beautiful spoilers, Liam drinks over the fact that he was turned down by Steffy. The user Terileeh posted on the SoapCentral.com Message Boards: "While Liam is whining to Bill about his undying love and devotion to Steffy and he's the only one who can protect her while Steffy his home making love to her husband whom she adores."
Liam feels that he lost his family. Some fans argued that he could've had a father-daughter day with Kelly instead. This would've made up for the time lost since he hadn't seen her. Instead, he wallows in his pain and avoids his family.
One fan wrote: "Cause Kelly only matters to him when he can use her to get into Steffy's pants. Notice he had not one single pic of her at his office at Spencer, he had to pull them out of a drawer."
The Bold And The Beautiful Spoilers: Liam Gets Karma
According to The Bold and the Beautiful spoilers, Liam gets karma. He thought he could win Steffy back into his love. But, she's happy with her marriage to Finn. Despite their issues with his mom Sheila Carter (Kimberlin Brown), she wants to keep her family together.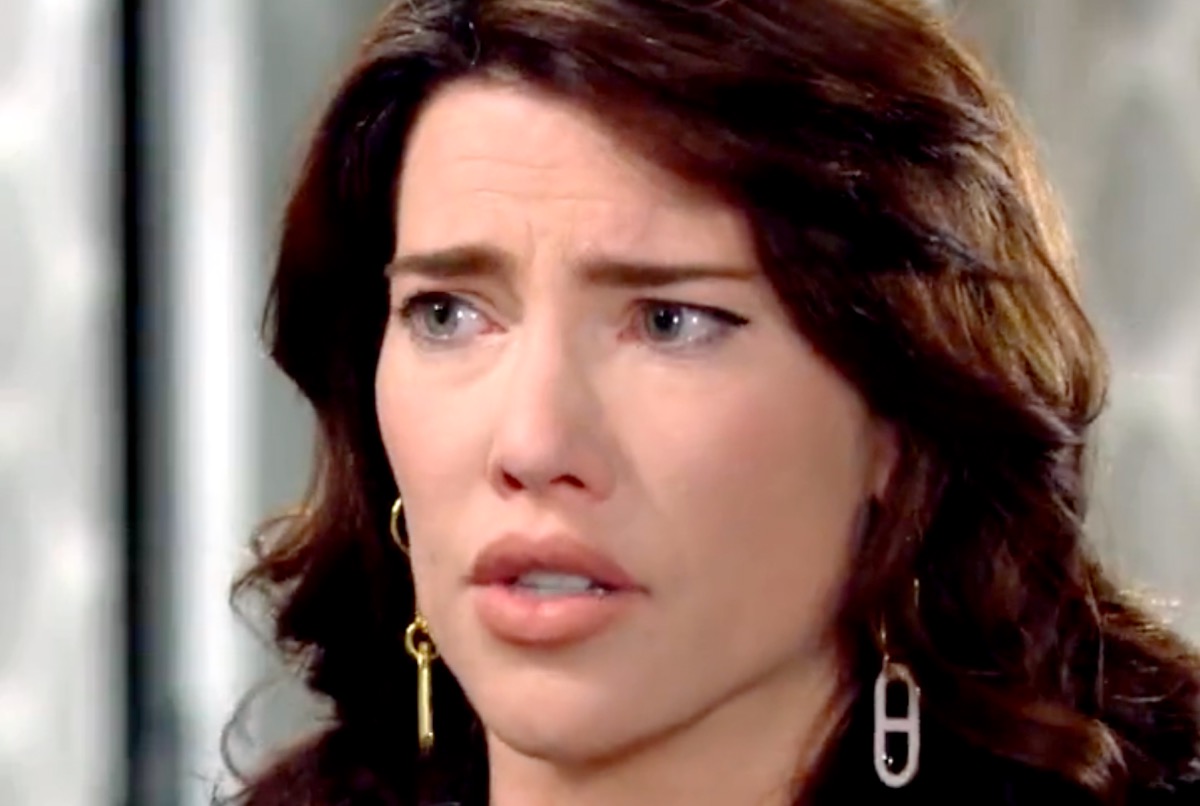 This leaves Liam alone and wallowing in his pain. He might end up drinking because of it. His marriage to Hope Logan (Annika Noelle) crumbled and it's clear that she doesn't want him back. She can't resist Thomas Forrester (Matthew Atkinson).
The Bold and the Beautiful spoilers suggest this was a long time coming. The user SinnRising posted: "Liam being miserable is karma. Good, if he had any type of self-awareness he'd realize this is how he made Steffy & Hope feel all the years he bounced back and forth."
Liam ended up miserable and alone because of his behavior. Some fans think it's funny to see him whining to his father Bill Spencer (Don Diamont) while Finn and Steffy have their happy reunion.
Liam is now out of the loop of what's going on. Steffy returned to Los Angeles and laid into Sheila.
"He doesn't and when he finds out Steffy punched Sheila will he sing a different tune? Nope, still stuck on stupid," one fan joked.
What are your thoughts on Liam Spencer ending up alone? Do you agree that he got what was coming to him? Sound off below in the comment section.
As always, check back for more The Bold and the Beautiful spoilers, news, and updates.