B&B Spoilers Update Thursday, November 9: Steffy Voices Concern, Hope Defends Her Actions, Taylor Confronts Sheila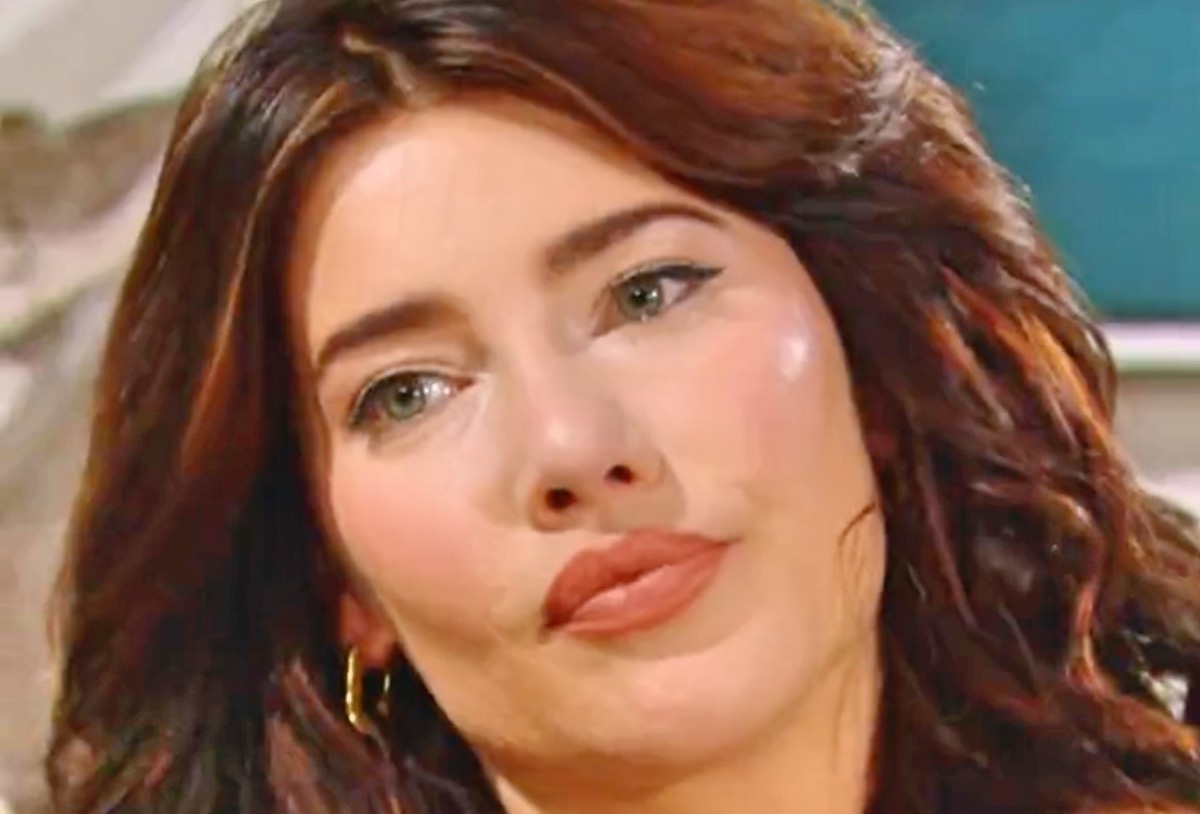 Bold And The Beautiful spoilers update for Thursday, November 9 indicates that Steffy Forrester (Jacqueline MacInnes Wood) will have a lot to say about Hope Spencer (Annika Noelle) and Thomas Forrester (Matthew Atkinson).
However, that doesn't mean Hope will listen. Hope will defend herself and Thomas. Hope and Thomas are adults and they can handle themselves as such. Taylor Hayes (Kristan Allan) will confront Sheila Carter (Kimberlin Brown).
Steffy Forrester Voices Her Concerns
The Bold and The Beautiful spoilers reveal that Steffy has just walked in on Thomas and Hope making out in the sketch room. Well newsflash Steffy, they have probably used that couch more than a bed but anyway.
Thomas and Hope are grown adults so why don't people just let these two be? Yes, they have had past issues but why does everyone treat them like kids?
Yes, Thomas has been obsessed with Hope but he is clearly over that, or at least Hope thinks. Hope signed divorce papers weeks ago, Hope and Thomas know where they are going and what they are doing.
Why can't people leave these two alone? Are Hope and Thomas supposed to be incapable of decisions?
B&B Spoilers: Hope Logan Defends Her Actions
Hope is a free woman and she is very tired of having to explain herself constantly. After all, Liam Spencer (Scott Clifton) insisted on a divorce and she gave him just that Is it her fault if the papers weren't filed?
Hope needs people to respect her decisions and let her live her life. Is that asking too much for a woman her age?
Thomas has worked on himself for months. Now Thomas says he is better and he has been proving it so far. Hope doesn't care who doesn't approve of her decisions, she is not going to allow anyone to come between her and Thomas.
Hope and Thomas are just starting to figure this out and they certainly don't need any help to do it.
The Bold And The Beautiful: Taylor Hayes Defends Her Family
Taylor finds herself stepping in to warn Sheila away from them all as well. Steffy has already done this herself but no one acts like she can fend for herself.
Taylor will make sure that she tells Sheila to stay away from her and her family. Now that Steffy has already threatened Sheila, will she take Tayor's threats more seriously now?
Sheila doesn't like to be ordered around any more than the next person because it is against her nature to listen.
Now Sheila has threats coming from Deacon Sharpe (Sean Kanan), Taylor, Steffy, and the rest of the Forresters Even Hope has threatened Sheila and pushed her to move away.
Will Sheila listen to any of them or will she and Deacon set up residence away from them?
Be sure to catch up on everything happening with B&B right now. Come back here often for The Bold And The Beautiful spoilers, news, and updates.