GH Spoilers Update Thursday, November 9: Mother's Support, Daughter's Confession, Wife's Panic!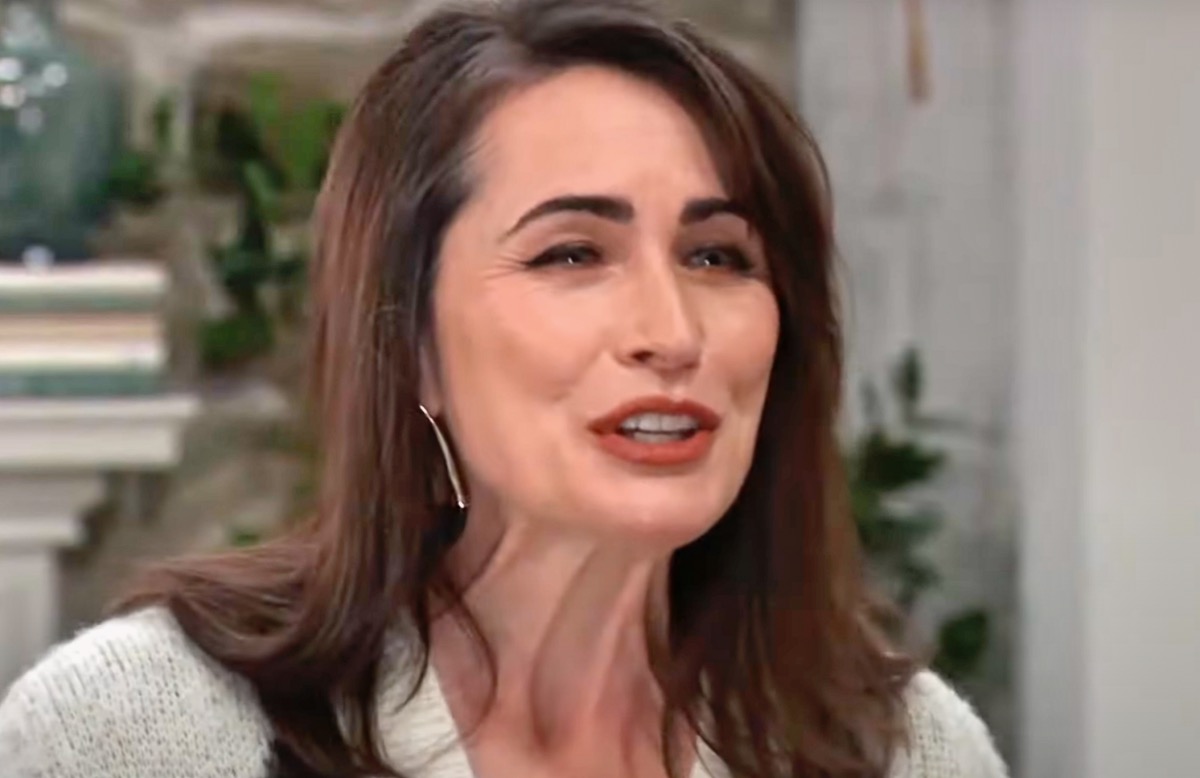 General Hospital spoilers and updates for Thursday, November 9 tease a mother's support, a daughter's confession, and a wife's panic!
Lois Cerullo (Rena Sofer) gives a mother's support, Valentin Cassadine's (James Patrick Stuart) daughter gives a confession-maybe; and Olivia Quartermaine (Lisa LoCicero) panics when she can't find her husband!
General Hospital Spoilers: Mother's Support
At the Quartermaine mansion, Lois gives Brook Lynn Quartermaine (Amanda Setton) a mother's support. With Tracy Quartermaine (Jane Elliot) headed to Amsterdam, everyone breathes a sigh of relief, and Lois tells Brook Lynn to just say the word and she'll stay exactly where she's at.
It looks like Lois plans to stay for at least the holidays if Brook Lynn wants her to, and she'll get to know Harrison Chase (Josh Swickard) better.
The Quartermaine mansion will be a lot easier to live in for Brook Lynn but she'll likely stay moved in with Chase. It might be "Happy Holidays" at the Quartermaine mansion after all.
GH Spoilers: Feeling Betrayed While Hearing Big News
At the Metro Court restaurant, Spencer Cassadine's (Nicholas Alexander Chavez) feeling betrayed after hearing Esme Prince (Avery Kristen Pohl) tell Laura Collins (Genie Francis) big news.
Esme's been looking for a place of her own for herself and Ace Prince-Cassadine (Joey and Jay Clay) and is very excited and her news couldn't wait.
Spencer, however, asks his grandmother how could she do this? However, Spencer's missing a couple of details-like Esme felt it's best she and Ace move because she's getting feelings for Spencer, and that's why Laura agreed!
General Hospital Spoilers: Dante Falconeri Has News
At Sonny Corinthos' (Maurice Benard) penthouse, Dante Falconeri (Dominic Zamprogna) briefs Sonny and Anna Devane (Finola Hughes).
Anna worries that Dante's there to arrest her, but more than likely he's giving updates. A can of red spray paint matching the paint used to spray the word "murderer" on Anna's townhouse door was found in Charlotte Cassadine's (Scarlett Fernandez) backpack.
Meanwhile, the good news was Charlotte came through surgery fine and now is awake. But will she tell the truth about what really happened?
GH Spoilers: A Daughter's Confession-Maybe!
At the hospital, Charlotte's awake in her hospital room and wants to tell someone what happened-it's likely she's talking to her father.
Valentin will tread carefully as he listens to Charlotte's side of the story, but whether she tells the truth or says Anna tried to kill her is the question. Dante and Sam McCall (Kelly Monaco) had heard Danny Morgan (Asher Antonyzyn) say Charlotte had learned to read tarot cards while in Europe in boarding school.
Valentin, knowing tarot cards were used to program and control Drew Cain (Cameron Mathison) by Peter August (Wes Ramsey) should have been suspicious of them like Dante and Sam.
They are likely what Victor Cassadine (Charles Shaughnessy) used to control Charlotte from beyond the grave, via post-hypnotic suggestions.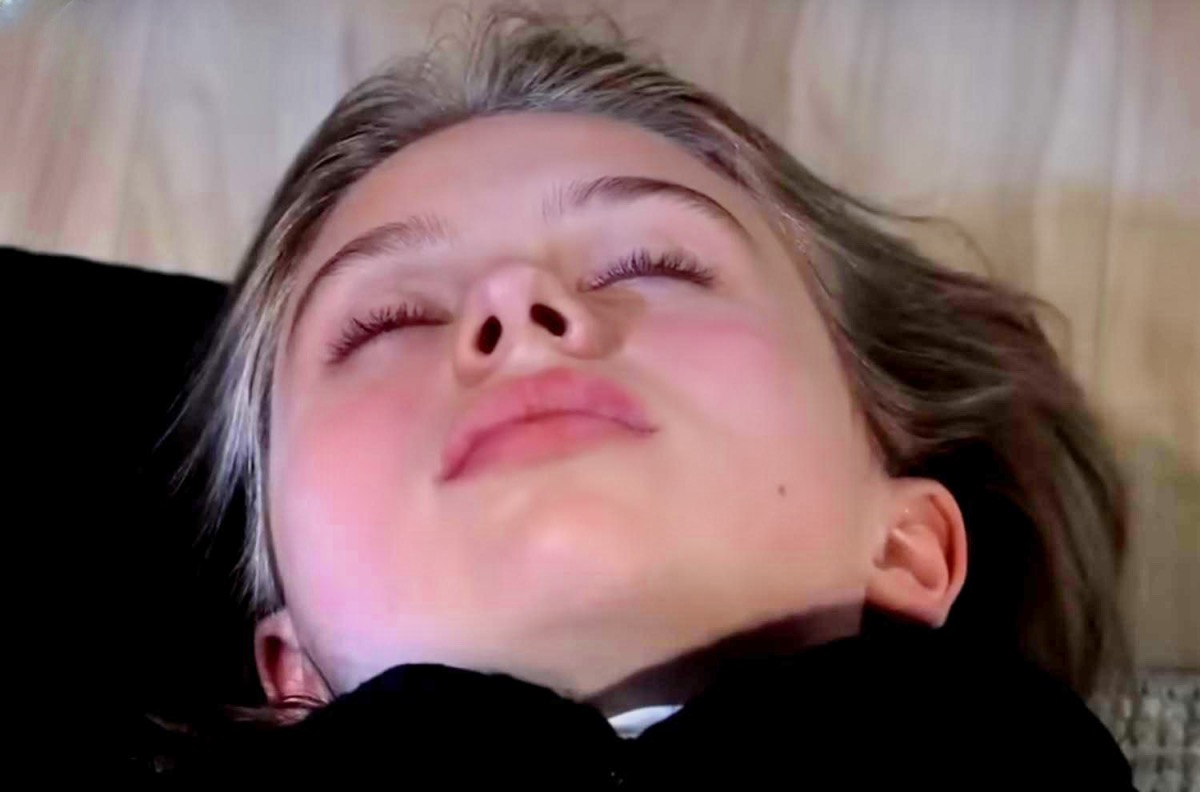 General Hospital Spoilers: Sonny Corinthos Continues Advice
Still at his penthouse, Sonny continues advice, likely to Anna, as he says that's the last thing she wants to do. Dante may still be there as well and he may have shared what was found in the backpack tying Charlotte to the arson of Anna's townhouse.
Anna should definitely consider still letting Sonny station a bodyguard and then there's still the possibility of Agent Forsyth (uncast) being a danger as well.
The danger may not be over for Anna just because Charlotte is in the hospital. But at least she can take comfort in Charlotte surviving the gunshot.
GH Spoilers: A Wife's Panic
Meanwhile, at the Quartermaine boathouse, Olivia continues to panic after finding Eddie Maine's (Wally Kurth) shoes and Eddie's jacket and his guitar, but no Eddie!
He started getting his memories back hearing himself sing a record he'd made years ago that Lois referred to about making a dive. That's just what he did, he dove into the water off the boathouse deck.
The only problem is, now he's caught in what appears to be an old fishnet tangled around his foot, as Olivia shouts "Eddie-can you hear me-Eddie"! Olivia will spring action to save "Neddie" from drowning when she realizes what's happened!
Be sure to catch up on everything happening with GH right now. Come back here often for General Hospital spoilers, news, and updates.