DOOL Spoilers Update Thursday, November 9: Dimitri's Fit Of Consciousness, Rafe's Devastating News, Wendy's Test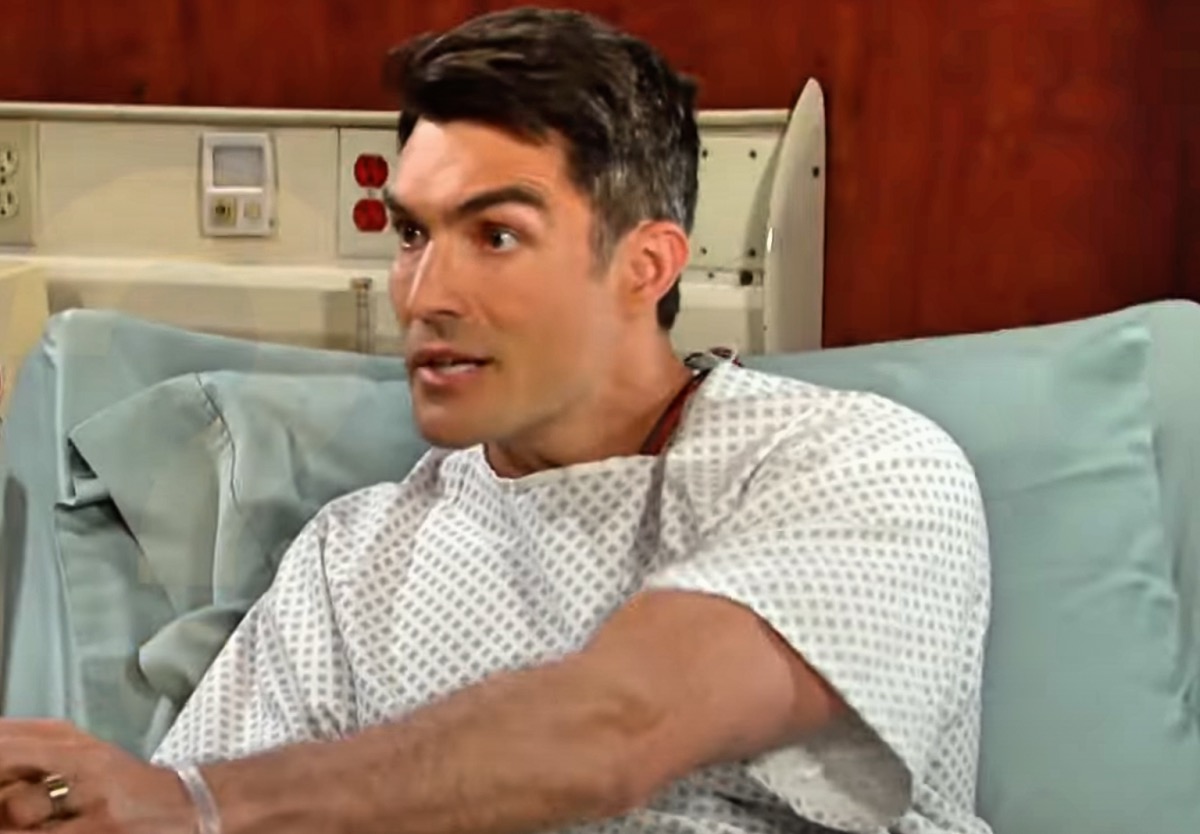 Days Of Our Lives spoilers update for Thursday, November 9 indicate that Dimitri Von Leuschner (Peter Porte) may have a fit of consciousness because of everything that has occurred in recent months.
Rafe Hernandez (Galen Gering) will have devastating news for Gabi Dimera (Camilla Banus). Wendy Shin (Victoria Grace) is put to the test.
Dimitri Von Leuschner's Conscious Is Weighing On Him.
Days of Our Lives Spoilers reveal that Dimitri is not very happy with himself, especially now that he is on the run. Dimitri is beginning to regret some of his bad deeds.
After all, he tricked Gwen Rizczech (ex-Emily O'Brien) into marrying him before cheating on her with Leo Stark (Greg Rikaart). Gwen then caught them together and took off with Dimitri's money.
However, Dimitri's latest ploy of trying to kill Gabi Dimera (Camila Banus) and Stefan Dimera (Brandon Barash) was going a bit overboard.
Dimitri also got his mother and Kristen out of prison and look what happened there. However, is any of this enough to convince Dimitri to turn himself in, or will he get in even more hot water first?
DOOL Spoilers: Rafe Hernandez Has Devastating News
Rafe has devastating news to share with Gabi. Gabi knew she was in real trouble once she got arrested but things got a lot worse when EJ Dimera (Dan Feuerriegel) was appointed as the new DA.
EJ wants nothing more than to get rid of Gabi once and for all and what better way to do that than to put her in prison?
EJ has a very good case for Gabi to be held without bail since Stefan Dimera (Brandon Barash) can afford to send her anywhere he wants.
Will EJ have Gabi remanded to prison until her trial? Has Gabi been set up so well that it might be impossible to prove her innocence? After everything Gabi did to get those shares, does Rafe even believe her now?
Days of Our Lives Spoilers: Is Wendy Shin About To Lose It?
Wendy has vowed revenge for her brother's death. Wendy believes that Gabi is responsible and has vowed to make her pay. However, Gabi swears she is innocent.
Of course, a lot of people could have done this and framed Gabi but it would have to be someone who would benefit from it to make sense. So who could have framed Gabi?
Before Wendy can process everything that has happened there is another major issue that she needs to deal with. Wei Shin (Clyde Kusatsu) has to be told of his son's death. Mr. Shin will then come to town and look for justice.
Wei may expect Wendy to use her computer genius to find out who killed her brother and why.
Be sure to catch up on everything happening with DOOL right now. Come back here often for Days Of Our Lives spoilers, news, and updates.