DOOL Spoilers Update Friday, November 10: Sloan's Baby News, Everet Cut Down To Size, Jada On The Case
Days Of Our Lives spoilers for Friday, November 10, 2023, reveal that Sloan Pertersen (Jessica Serfaty) will get some very exciting baby news.
Stephanie Johnson (Abigail Klein) will put Everett Lynch (Blake Berris) in his place. Jada Hunter (Elia Cantu) is on the hunt for Dimitri Von Leuschner (Peter Porte) and Leo Stark (Greg Rikaart), will she catch them?
Sloan Gets Baby News
Days of Our Lives Spoilers reveal that Melinda Trask (Tina Huang) will contact Sloan with some very important adoption news.
Sloan will do almost anything to help Eric Brady (Greg Vaughan) to become a father, that is besides allowing him to know that Nicole Walker (Arianne Zucker) is pregnant with his child.
However, when Nicole's baby is born prematurely and they are separated at the accident site, Melinda pays off a doctor to say that Nicole's baby died so that Eric and Sloan can have a baby.
OF course, wouldn't you know that the baby might need blood from a biological parent? What will Sloan do to cover this up?
DOOL Spoilers: Stephanie Johnson Puts Everett Lynch In His Place
Stepanie is glad that her ex-boyfriend, Everett is alive and well after she found out he had been in a coma after mailing a letter to her and getting hit by a car.
However, now that Everett has found her and followed her to Salem, he seems to forget that they are no longer together. Everett often refers to Stephanie as his girlfriend.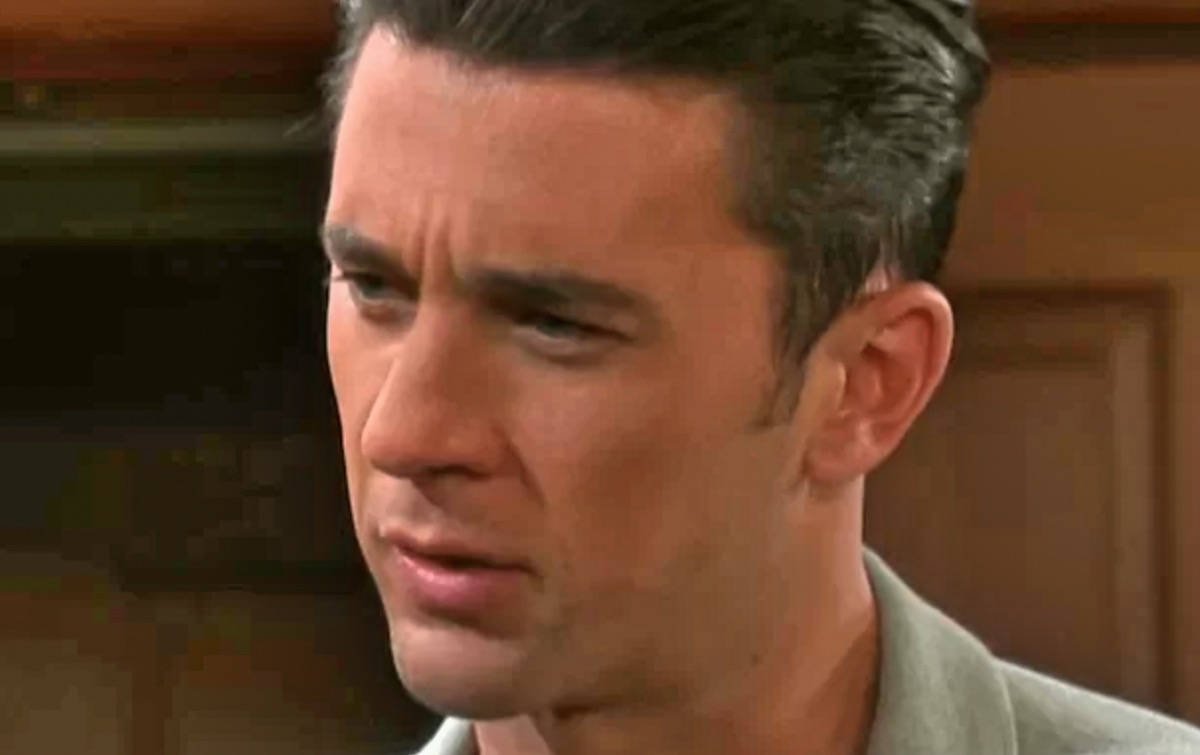 Chad Dimera (Billy Flynn) is very jealous of this guy and has made that plain. When Everett refers to Stephanie as his girlfriend, Chad goes off the rails. Everett has decided to stay in Salem and that is yet another sore spot.
Will Stephanie put Everett in his plan and demand he back off? Will Everett win Stephanie back in the end?
Days of Our Lives Spoilers: Jada Hunter Is On The Case
Jada has gotten a huge break in the case of Dimitri and Leo and is on the case while her partner is working on something else Unfortunately is seems that it turned into a high-speed chase between Jada and the crooks.
Leo and Dimitri will also hit Nicole Walker head-on causing her to deliver her baby beside the road.
Dimitri supposedly takes the baby to the hospital where Melinda will get her hands on the baby and hand it over to Sloan Sloan will have issues keeping Nicole's baby.
However, Melinda will pay off a doctor to say that Nicole's baby died. However, these things usually come out in a drastic way. Will Eric ever find out that he is raising his child with Nicole?
Be sure to catch up on everything happening with DOOL right now. Come back here often for Days Of Our Lives spoilers, news, and updates.