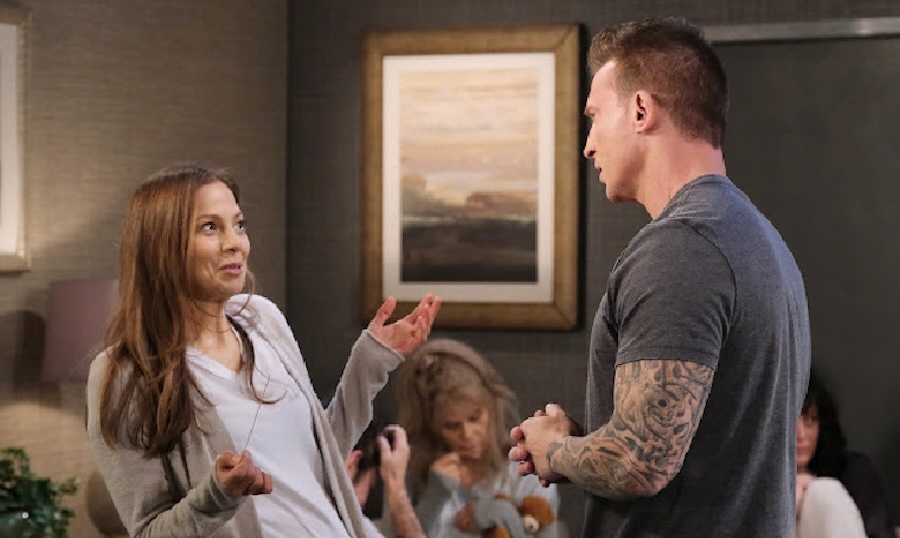 Days of Our Lives spoilers say that everyone wants to know what's in store for our favorite Salemites in the coming weeks ahead. Luckily, we've got some answers for fans right here! Let's just say there's a lot of major drama ahead. Keep reading below for everything you need to know.
Days of Our Lives Spoilers: What's Going On With Ava And Harris?
In a new interview with Soap Opera Digest, Days of Our Lives Head Writer Ron Carlivati gave fans a little preview of what's next for some of our favorite residents of this fictional town of Salem. When asked about Harris, Ava, and Clyde, the scribe said, "Ava and Harris really have a pretty solid bond, but Harris has joined the police force and Ava is getting strong-armed into running Clyde's drug operation. So what I wanted to set up was this kind of Batman/Catwoman situation — he's investigating crimes and she's the one committing them. So will Harris become aware of what she's up to and how does she navigate it? Gil and Clyde are not really that upset about Harris being a cop."
Carlivati then continued, "They're like, 'Oh, maybe this would be good to have someone that's so close to the cops,' and it's putting Ava in an even worse position. So it's a complicated romance. I did want to tap back into the mafia princess that she had been because I feel like some of Ava's edges had been softened a little bit over time and she spent a lot of time making lasagna."
Days of Our Lives Spoilers: Gabi And Stefan Are Still In Action
Now, as far as those who are wondering about Gabi and Stefan, it looks like their story is not over just yet. Carlivati previewed, "Stefan is fighting to try to clear Gabi of Li's murder and the noose is tightening around Gabi."
It goes without saying that Days of Our Lives fans will have to tune in each and every day for all of the action! Days of Our Lies airs on the Peacock network. Tell us, what do you think of this story? Drop us a line in our comments section below with your thoughts. Also, don't forget to come back right here for all the latest news and gossip about all of your favorite British royals, Hollywood actors, and reality television stars. We've got you covered.