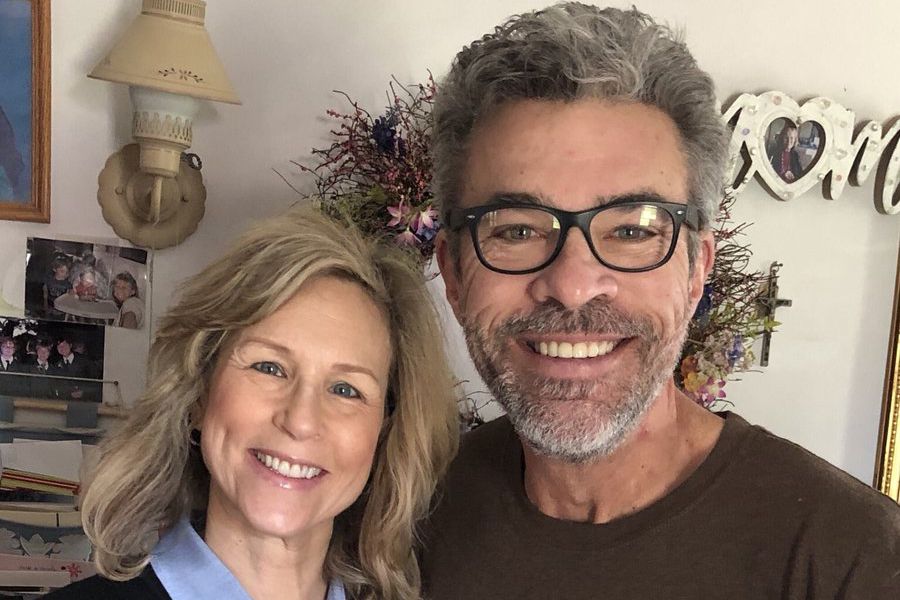 He definitely has a long journey ahead of him. General Hospital star John J. York is beginning his stem cell transplant. The entire procedure will take about 100 days. Keep reading below for everything you need to know.
General Hospital: An Update On John J. York's Hospitalization
According to Soap Opera Digest, John was diagnosed just last year with two blood and bone marrow cancers, myelodysplastic syndrome and multiple smoldering myeloma. He has now officially begun his life-saving transplant. The process is expected to take more than three months. The actor is currently on leave from General Hospital.
Speaking to People magazine about the matter, John said, "There's still a long road ahead, but these next 100 days I would say is rocky terrain."
John was lucky to find a donor on BeTheMatch.org but had to go through months of grueling tests. He explained, "It's literally a whole new ballgame from then on. From what I understand — this is kind of how I received the information — has been like pre-game and practice."
General Hospital: John Will Be In The Hospital For Three Months
The actor continued, "The first week is an 8-day process of heavy-duty chemo, where I'll probably lose my hair, and that's OK. And, you know, there's just all kinds of issues. I could, I could pass away. I mean, maybe not from the chemo, but when the transplant starts. So after the eight days of these different chemo treatments that they're doing, they're basically wiping my body of what I've been living with in terms of my blood and DNA and all this stuff for my entire life. They're wiping that clean and then they're gonna put new stuff in me from the donor. And that's going to be the new me."
Back in September, John took to his Twitter account to explain to his fans what's been going on these last several months for him. He started off by saying that he wanted to give everyone an update as to why he's taking a break from General Hospital.
John said, "And here it is. So last December, of '22, I was diagnosed with myelodysplastic syndromes, or MDS, and multiple smoldering myeloma, two blood and bone marrow disorders. Over the past many months, I've had three bone marrow biopsies, many chemo treatments, I have another one coming up in a couple of weeks, and I'm closing in on a blood stem cell transplant. I've been working with some wonderful people at Be The Match to find a potential donor on their registry. If it's possible and you would consider being a donor, joining their registry, for not just me but thousands and thousands of other people who are in need of a donor, go to bethematch.org/matchformac."
Meanwhile, let us know what you think by leaving us a line with your thoughts in our comments section below. General Hospital airs weekdays on the ABC network. Check your local listings for times.
Be sure to catch up with everything on GH right now. Come back here often for General Hospital spoilers, news and updates.