The Young and the Restless Spoilers: Jack's Granddaughter Rejects Grandpa – Phyllis Brings Allie Around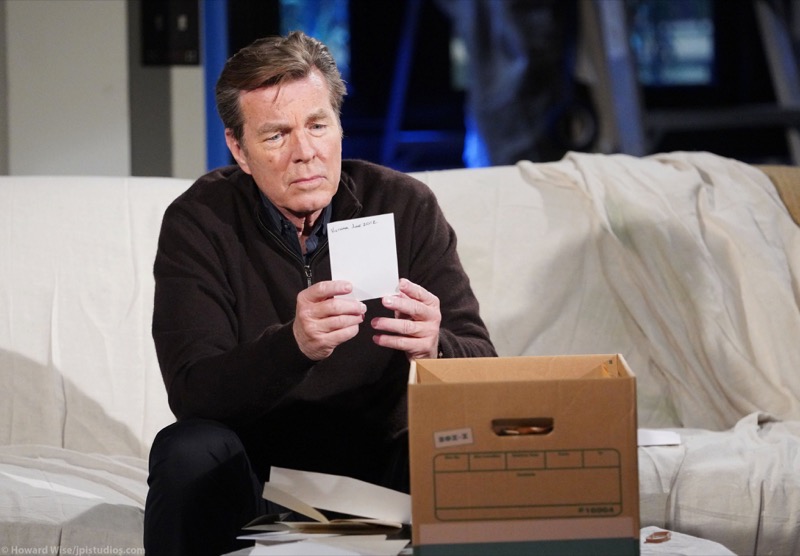 The Young and the Restless spoilers document that Jack Abbott's (Peter Bergman) trip to Los Angeles, California resulted in the teased outcome. Allie Nguyen (Kelsey Wang) is his granddaughter.
Keemo Volien Abbott (Philip Moon), who later changed his name to Hao Nguyen, to honor his later mother, Luan Abbott (played by Elizabeth Sung, who died in 2018), is now known to have a daughter. Allie's existence is not something Jack knew about.
Jack recently revealed that he had been lying about having maintained a connection with Keemo. Keemo cut off contact with his father years ago, citing an inability to get past resentment that dated back more than a quarter-century in real-time.
Young and the Restless Spoilers – Mining Soap Gold For Today's Prize
Devoted fans recall the memorable arc that involved a part of Jack's backstory that was never seen on the show. Bergman is the second actor to play this legacy character. But Jack was first embodied by the late Terry Lester, who died in 2003.
Jack debuted on Y&R in the early 1980s. Bergman became the recast in 1989.
Luan is someone Jack is said to have met while he was serving in Vietnam in the mid-1970s. Luan had a son, who Jack never knew was alive. She gave their son up for adoption.
Jack was reunited with Luan in the mid-1990s, and they remarried. But sadly, this wonderful storyline only lasted until 1996. It included the open-ended break, with Keemo and Mai Volien (Marianne Rees), who is Luan's daughter through her marriage before the one to Jack, moving back to Vietnam.
Young and the Restless Spoilers – Text Messages Link Yesterday To Now
Luan, Keemo, and Mai have rarely been referenced on Y&R. So, Jack's admission that he lost contact with his son after Keemo left the United States with his sister plausibly fills the gap.
The text messages Jack received were a modern way to introduce new viewers to this fondly recalled part of Jack's backstory. Loyal fans were likely yearning for an extension, and now they have it.
Young and the Restless Spoilers – Allie Nguyen Gives Grandfather Hope
Jack has been searching for love for a while. Fans recall the mystical message Dinah Mergeron (Marla Adams) offered her son. The quest for love was not realized since her death.
This emerging storyline tees up with the potential to be outstanding. Assuming Keemo is dead and that is not part of a deeper mystery, Jack seems positioned to form an eventual bond with Allie. Plus, Phyllis Summers (Michelle Stafford) is a vital part of all that is happening. That implies a revived romance for that pairing.
This site is a leading source for everything linked to The Young and the Restless. Check back regularly for Y&R spoilers and news!