The Young And The Restless Spoilers Next Two Weeks: Strategies Spoiled, Chaos Caused, Reunions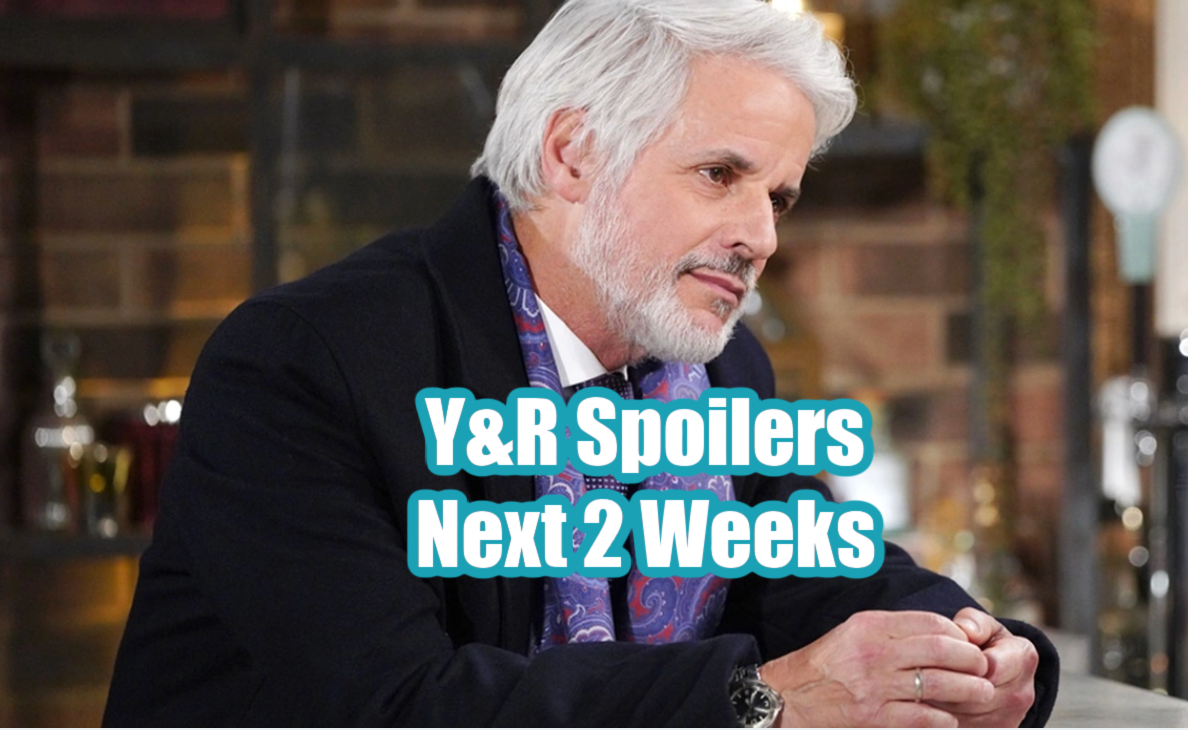 The Young and The Restless (Y&R) spoilers and updates for the next two weeks, March 28-April 8 tease strategies spoiled, chaos caused, projects passed on, and reunions relished in upcoming episodes of The Young and The Restless!
The Young And The Restless Spoilers – Chance Chancellor's Panic Attack
During the week of March 28-April 1 on The Young and The Restless, Chance Chancellor (Conner Floyd) will have an unexpected panic attack after he accidentally knocks down a tower of blocks with a toy plane. Chance is playing with Dominic Newman (Rainn and River Ware) and he's subconsciously reminded of the explosion that killed his team back in Spain; he quickly recovers and the baby knows nothing's different but Abby Chancellor (Melissa Ordway) will take great concern!
Chance will assure her that his therapist, Dr. Huffman (Jeremiah Jahi) has told him the best thing for him is to go back to work with the police, and she'll grudgingly give her blessing. Elsewhere, viewers of The Young and The Restless will see Victoria Newman-Locke (Amelia Heinle) plot to give her scheming and manipulative lying husband Ashland Locke (Robert Newman) a taste of his own medicine! Victoria will reconcile with him but it won't be for real, it will be a scam designed to hurt him as badly as he's hurt her – but there may be some real danger in that!
Y&R Spoilers – Michael Baldwin Returns
Viewers of The Young and The Restless will see a worried Lauren Fenmore Baldwin's (Tracey E. Bregman) fears turn to relieved joy as she's sitting in Crimson Lights and her missing husband Michael Baldwin (Christian LeBlanc) walks in! Viewers of The Young and The Restless will remember that Victor Newman (Eric Braeden) had sent Michael on a mission to Peru to gather intel on Ashland Locke's Peruvian clinic and he'd found proof positive that Locke had paid off doctors there to make phony diagnoses.
Also, Victoria brings her family into the loop about her scam she's pulling on Ashland after she's observed in an embrace with him, also at Crimson Lights, by Billy Abbott (Jason Thompson) and Nick Newman (Joshua Morrow). Victor and Nikki Newman (Melody Thomas Scott) may worry about her attempts to outwit the Locke Ness Monster, but she'll feel like she knows what she's doing.
The Young And The Restless Spoilers – Ashley Abbott Sees Red Flag
Also on The Young and The Restless this week, Ashley Abbott (Eileen Davidson) will continue to see red flags in Jack Abbott's (Peter Bergman) granddaughter discovery and she'll blame Phyllis Summers (Michelle Stafford) for leading him down this dangerous path! Phyllis will disagree, she thinks Allie is just a scared young woman grieving her father, who never told her about his father, and she's just taking some time to adjust to the fact. It will turn out both Ashley and Phyllis are right, except it's not Allie that's the danger, it's the mystery texter who worked so hard to get Jack and Allie to meet, as viewers of The Young and The Restless will recall!
Jack will fly back out to LA and have coffee with Allie, who will return to her father's house, and the new buyer "Taylor Jensen" will want to meet her grandfather. Jack is shocked to see she "Taylor Jensen" is really Diane Jenkins (Susan Walters), who's been presumed dead for years; unfortunately the confrontation that ensues between them spooks Allie, and she wants nothing to do with either one of them and runs out of the house!
Y&R Spoilers –Sharon Rosales Worries
Also on The Young and The Restless, Sharon Rosales (Sharon Case) will continue to be a worried mom over her grown son Noah Newman (Rory Gibson) and keep a close eye on him as she notices he's still trying to hide his pain. Viewers of The Young and The Restless will recall she was pleased to see Noah with a girl on his arm in a recent episode, but it looked like she was far more interested in Tessa Porter (Cait Fairbanks)! Noah may wish at times that his mother wasn't such a born therapist! Meanwhile, Abby will welcome a visit with her mom Ashley while she's on one of her rare visits home, and catch her up about Chance and the family, including how he's handling his trauma.
The Young And The Restless Spoilers – Lily Winters Puts The Kibosh On Billy Abbott's Project
Longtime viewers of The Young and The Restless will recall that back in the day, Phyllis and Diane were mortal enemies – almost as bad as Lauren and Sheila Carter (Kimberlin Brown)! Diane, who is Kyle Abbott's (Michael Mealor) mother, isn't quite as psycho as Sheila, but she's come pretty close now and then! Viewers of The Young and The Restless can imagine how shocked Phyllis will be when she sees Diane is alive, and the reason for her sensing all was not right in the world with Jack! Meanwhile, back in Genoa City, Lily Winters (Christel Khalil) will fear Billy will take the opportunity to trash Ashland on his latest podcast or possibly another idea he has and put the kibosh on it, possibly upsetting Billy! Lily will really be bossy – as a boss is supposed to be – and Billy's ego may not take it too well since she's also his girlfriend!
The Young And The Restless Spoilers – Victoria Newman-Locke Continues To Con The Con!
Last but not least, during the week of April 4-April 8 on The Young and The Restless, Victor will continue to plot and plan ways to thwart Ashland's strategy, while Victoria tag teams by continuing to con the con! Viewers of The Young and The Restless can imagine either father or daughter Newman sitting at a chess board, pretending Ashland is a pawn and strategizing how to take him off the board for good! Ashland will soon find he's been a pawn indeed when Victoria lowers the boom and he realizes he's the one who's been played! Victor will hit him from one side and Victoria will hit him from the other!
Be sure to catch up on everything happening with Y & R right now. Come back here often for The Young and The Restless spoilers, news, and updates.