General Hospital Spoilers: Cassadine Island Showdown Ahead For Jason And Drew – Will Just One Make It Out Alive?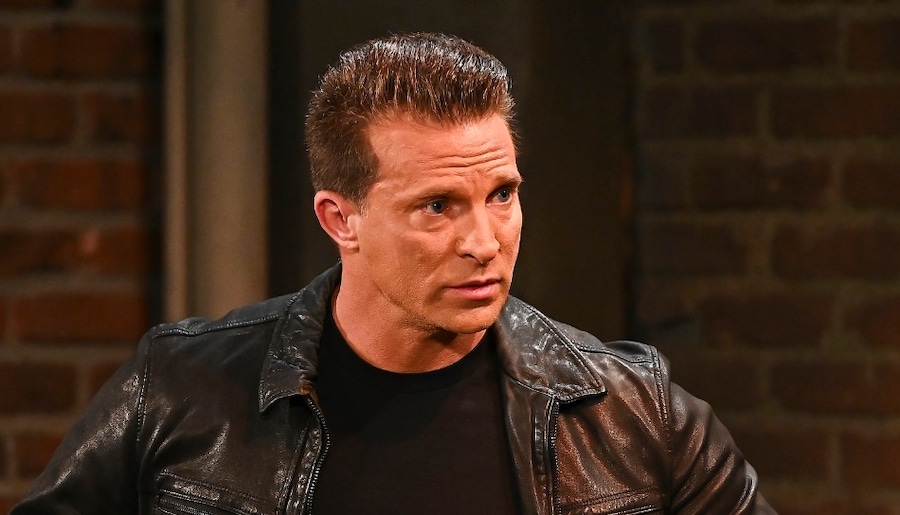 General Hospital spoilers say that the drama and action on Cassadine Island will once again leave viewers at the edge of their seats as both Steve Burton (Jason Morgan) and Drew Cain (Cameron Mathison) might not make it out alive. It's a life and death situation that has both men's lives hanging in the balance. Keep reading below for everything that you need to know.
General Hospital Spoilers: Cassadine Island Showdown Ahead For Jason And Drew – Will Just One Make It Out Alive?
Speaking to Soap Opera Digest in a new interview, co-head writer Dan O'Connor says that the climax of the Cassadine Island adventure will end in the kind of tragedy that will shake the lives of these Port Charles residents forever, for better or for worse. Not only are Jason and Drew hanging on for their lives, but it looks like Peter August (Wes Ramsey) is also trying to turn his wrongs into rights again, in the hopes that he can still find a place in Maxie Jones (Kirsten West) and baby Louise's lives. Britt Westbourne (Kelly Theibaud) is carrying around her guilt in this, too.
O'Connor puts it this way, "The drama has Drew and Jason fighting mano a mano while Peter makes a desperate escape with Britt and Obrect in the hopes to continue his search for Luise and Maxie's love. But a catastrophic event occurs that puts everyone's lives on the line – and not everyone comes out of this adventure alive."
GH Spoilers: Britt Left Devastated
General Hospital spoilers say that while there's no doubt that a lot of people would love to see Peter taken away in handcuffs, Jason wants to see him pay even more for his crimes. O'Connor continues, "I think Jason, to the extent that Jason can be happy, would be very happy to see Peter six feet under. And as she's dragged off with Peter, Britt is devastated to know that Jason's life is very much on the line – a circumstance he wouldn't have found himself in had he not agreed to help her locate her missing mother." 
In the meantime, Drew knows that his future is looking pretty bleak, too. O'Connor explains, "The memories of his life from two years ago have kept him alive this entire time. But as all viewers know, Port Charles has changed a lot in two years. So he may not care for the world that he comes home to – if he comes home at all." 
In other words, Port Charles will soon be dealt with another heartbreaking funeral, or even two.
Be sure to catch up on everything happening with GH right now. Come back here often for General Hospital spoilers, news, and updates.