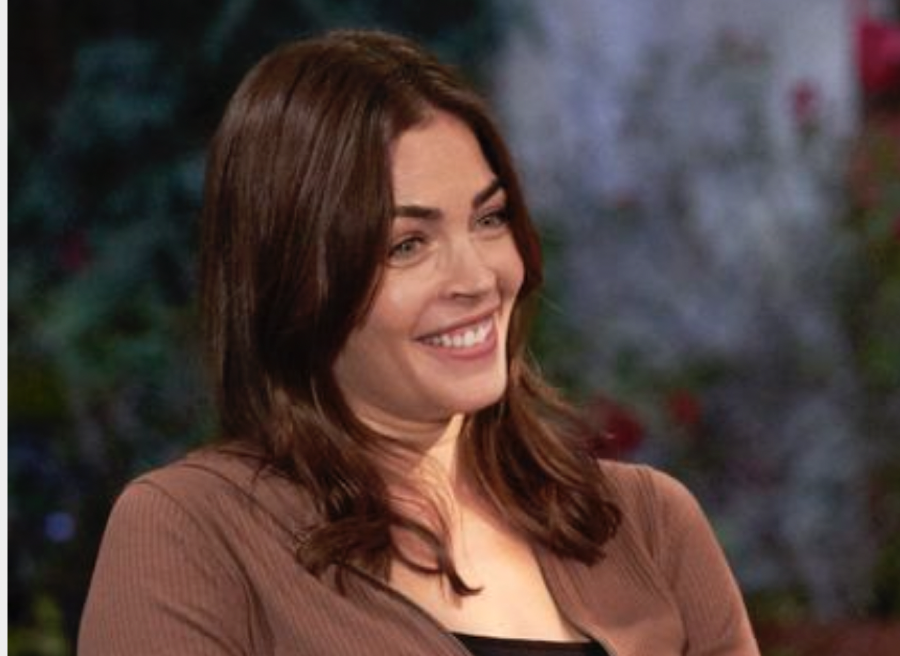 General Hospital (GH) spoilers and updates tease that Kelly Thiebaud responded to an online hater with grace and humor. The actress managed to shut down an online troll who left a nasty comment on a recent tweet she made.
It all began when she tweeted, "I think I'd be really good at going undercover. I'm not sure what that says about me on a personal level but professionally, I'd be a damn good investigator."
Some fans were open to the idea with one fan responding positively to the actress tweet and saying, "Speaking as someone who background-checked a stalker in my DMs and put them on blast, I salute this energy."
The actress responded to the reply with a round of applause. But as expected, there were those who didn't like her tweet. One Twitter user said, "You are no Sam." Thiebaud handled the tweet with grace and responded, "I know, I'm Kelly."
General Hospital – Jason Morgan Makes Promise to Britt Westmore
Going back to General Hospital, fans know that Thiebaud plays the role of Britt Westbourne on the show. Viewers may recall from the most recent episode that Jason Morgan (Steve Burton) promised Britt that they've got things under control. Jason doesn't want Britt to worry about another encounter with Peter August (Wes Ramsey) but that won't get rid of her fears entirely.
GH – Nina Reeves Crosses Path With Willow Tait
As for Reeves (Cynthia Watros), she'll come across Willow Tait (Katelyn MacMullen) and Wiley Quartermaine-Corinthos (Caleb and Kyler Ends). She'll see her grandson and greet him while hoping that Michael Corinthos (Chad Duell) won't be too furious with her.
Meanwhile, Sonny Corinthos (Maurice Benard) purchased Charlie's Pub. Nina will be allowed to come to the place and she'll hope that it's ok with Michael, too. Willow will also argue that Nina can't avoid an accidental encounter and should be prevented from going to the bar as long as Sonny is ok with it.
Willow will be considerate of Nina's situation but that doesn't mean she has forgotten the pain she's brought to Michael's life and that of his family.
General Hospital Spoilers – Carly Corinthos Tries to Befriend Phyllis Caufield
Carly Corinthos (Laura Wright) will do all she can to befriend Phyllis Caufield (Joyce Guy). She wants to understand who Sonny was in Nixon Falls and she thinks the best person who can help her with that is Phyllis. Phyllis doesn't want to lie. But that doesn't mean she'll just spill Sonny and Nina's romance when they were in Nixon Falls.
Be sure to catch up on everything happening with General Hospital right now. Come back here often for General Hospital spoilers, news, and updates.