General Hospital Spoilers: Johnny Wactor Opens Up About Brando's Emotional Scenes With Baby Liam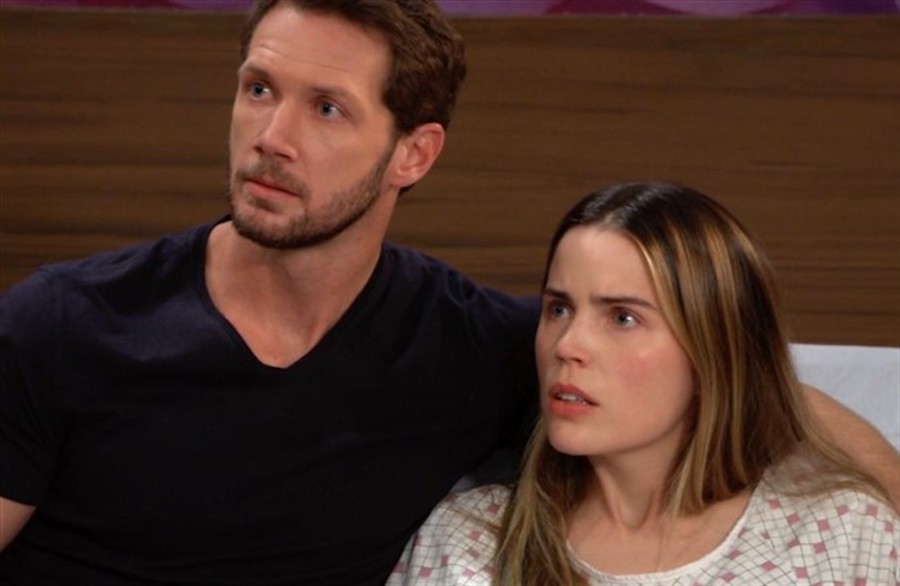 General Hospital star Johnny Wactor (Brando Corbin) and his character have had one hell of an emotional rollercoaster these last several weeks as both he and Sasha Gilmore (Sofia Mattsson) have been dealing with the painful realization that their son Liam won't have the quality of life that he deserves. The actor recently opened up about his emotional storyline and how he's had some days that were certainly better than others. Here's what he has to say.
General Hospital Spoilers: Johnny Wactor Opens Up About Brando's Emotional Scenes With Baby Liam
Speaking to Soap Opera Digest in a new interview, Johnny admits there have been some days in which he felt great about his acting and other days in which he believed he could have done more for his storyline. The actor says that it was very important for him because it's such a sensitive subject matter.
Johnny puts it this way to the publication, "Sofia and I were both very dedicated to really putting forth the effort and living in this situation. She's actually a mother, so I can't imagine what she was going through, but I had to do imaginary work, so I was just really concerned about, 'I don't know what it's like to have a kid, so I hope this looks and feels authentic.' But it definitely felt real when we were shooting it."
The actor also said that it meant a lot to him that the executive producer of General Hospital, Frank Valentini, put his trust in him to carry such a heavy storyline. But at the same time, Johnny admits that it was terrifying just because he doesn't have a child of his own yet.
General Hospital Spoilers: Johnny's Challenges With The Storyline
He continued, "It was a real challenge as an actor to play those circumstances and for them to put that much weight and time into a storyline for Sasha and Brando spoke volumes to me about what they think of what we can do. I don't know that we delivered, but I know that the effort Sofia and I put in, there was nothing left on the table. Our gratitude for that storyline gave us some real motivation to do our best work."
Let us know what you think by leaving us a line with your thoughts in our comments section below. General Hospital airs weekdays on the ABC network. Check your local listings for times.
Be sure to catch up with everything on GH right now. Come back here often for General Hospital spoilers, news and updates.