General Hospital Star Rebecca Herbst Opens Up About Elizabeth Having A Possible Fake Pregnancy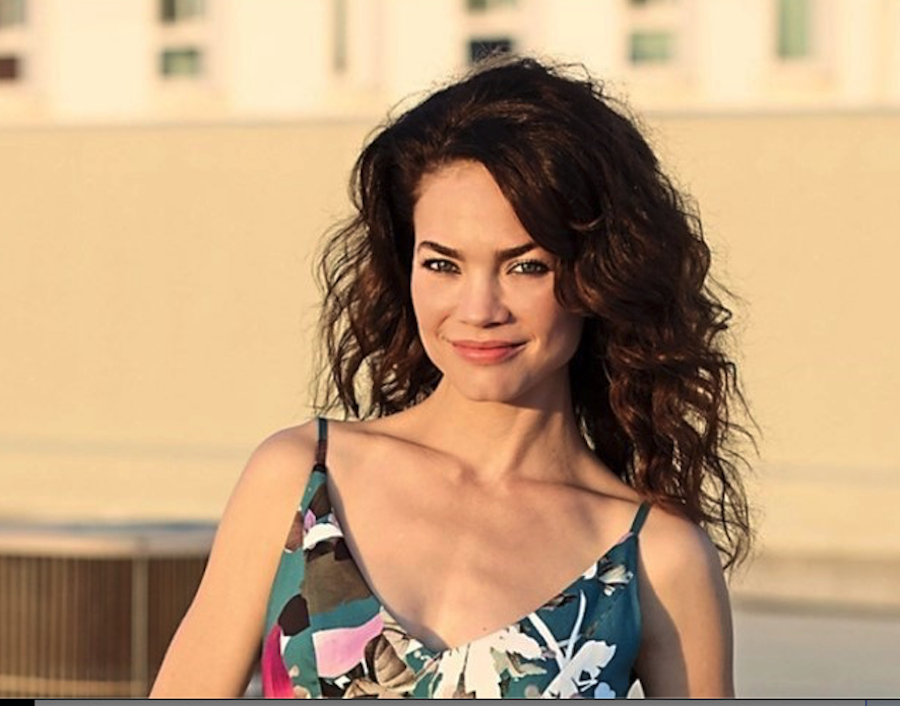 A girl has got to do what a girl needs to do so stay alive, right? Well, that's probably what Elizabeth has been thinking to herself lately in Port Charles. In fact, General Hospital star Rebecca Herbst recently opened up about her character and how she has basically been thrown to the wolves in the Nikolas and Esme hostage storyline. That, and how things would have been a little different if Elizabeth was the one who was pregnant and not Esme. Here's what she has to say.
General Hospital Star Rebecca Herbst Opens Up About Elizabeth Having A Possible Fake Pregnancy
Rebecca told Soap Opera Digest that she loves all the high-impact drama going on in Wyndermere right now. She said, "I loved, loved, loved being interjected into that storyline and I love little Avery [Pohl, Esme] — she's just such a sweet person and I really like her. Very professional, very mature for her age, and I love that she doesn't put her shoes on the bed when we're rehearsing scenes [laughs]. I feel like our chemistry immediately just kind of jelled and we got the whole relationship between Esme and Elizabeth down pretty quickly."
Rebecca also admitted that she was a little disappointed to find out that Elizabeth wasn't actually carrying Nikolas' baby as a fake Liz pregnancy would have been great for this storyline. She said, "I feel like, it's a soap, you should keep that secret! I was really excited when they put me in a storyline with Nikolas because Elizabeth has so much history with him, there are 25 years of layers between them — they've been friends and lovers and enemies and I've loved him and I've hated him. There's a lot going on between those two, so I was sad that that aspect of it didn't go on longer and that the whole pregnancy thing didn't turn into more. And I'm sad that there's no more Nikolas on the show because I think for Elizabeth, it was really great having that character to spar with like that because it was real. We didn't have to, like, make up history, because people remember the history. I wish we could have enjoyed that relationship a little bit longer."
General Hospital Star News: What's Next For Elizabeth?
Of course, General Hospital fans will have to tune in each and every day to find out what will happen next! Until then, let us know what you think by leaving us a line with your thoughts in our comments section below. General Hospital airs weekdays on the ABC network. Check your local listings for times.
Be sure to catch up with everything on GH right now. Come back here often for General Hospital spoilers, news and updates.