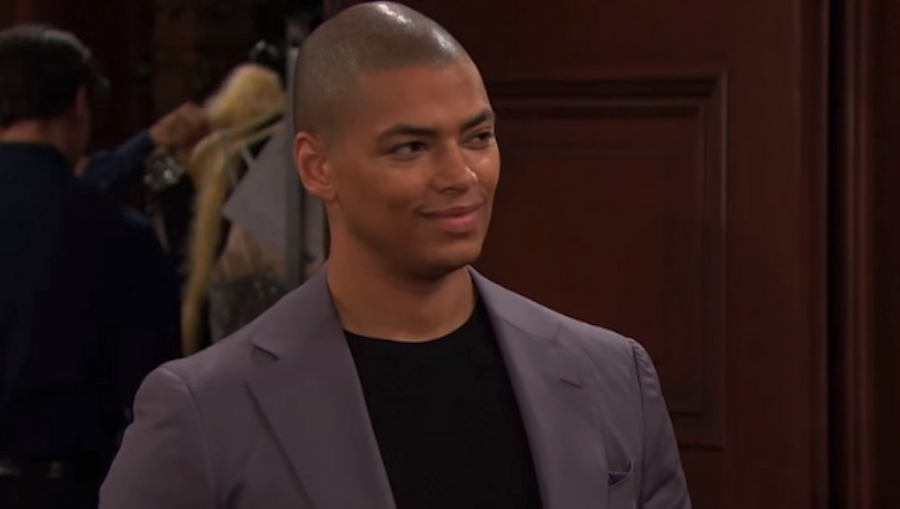 The Bold and the Beautiful spoilers suggest Zende is soon going to have some serious beef with RJ, for both professional and personal reasons. Keep reading below for everything you need to know.
The Bold and the Beautiful Spoilers: Zende Has Beef With RJ
According to the latest edition of Soap Opera Digest, The Bold and the Beautiful Executive Producer and Head Writer Bradley Bell gave a little insight as to what's in store for some of our favorite characters in this fictional town of Los Angeles. He first brought up Zende and Paris as a pair and said, "It's great to have Zende and Paris back. He's actually not very happy at the moment that R.J. has come onto the scene, who really had no interest in fashion, and now he's working with the founder himself? Zende is every bit a Forrester and he's not going to like that R.J. has just come in and leapfrogged him. So Zende is going to have some issues with R.J., and he's going to be keeping a close eye on R.J. and Luna, too."
It also seems like Luna's family is not going anywhere, anytime soon. Bell continued, "We have the Nozawa family in Los Angeles, and Luna and R.J. have developed a great mutual appreciation for one another. Everything looks like it's peachy, and Poppy and Luna seem like nice people, but there's a reason why Li is so cautious and adamant that they're not going to remain around very long. That mystery will be unraveled this fall."
The Bold and the Beautiful Spoilers: What's Next For Li And Her Family?
It sounds as though Li is going to keep an eye on her sister and her niece and for good reason, too. She doesn't want her family to cause any more trouble than they already have. Watch this space as we have a feeling there is so much more drama to come!
With that said, The Bold and the Beautiful fans will have to tune in to find out what will happen next! In the meantime, let us know what you think by leaving us a line with your thoughts in our comments section below. The Bold and the Beautiful airs weekdays on the CBS network. Check your local listings for times.
Be sure to catch up with everything on B&B right now. Come back here often for The Bold and the Beautiful spoilers, news and updates.