The Young and the Restless Spoilers: Here's What Really Happened Between Devon And Abby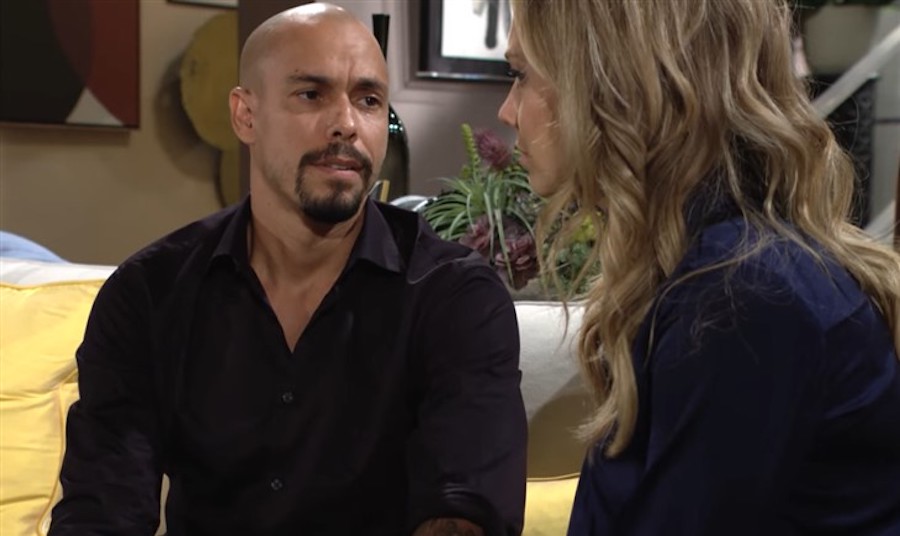 The Young and the Restless spoilers say that while they certainly have the potential to be a supercouple in Genoa City, for some reason that hasn't happened yet. Luckily, actor Bryton James recently gave fans a little insight into Devon and Abby's relationship and what the future might hold for these two. Keep reading below for everything you need to know.
The Young and the Restless Spoilers: Here's What Really Happened Between Devon And Abby

Speaking to Soap Opera Digest in a new interview, Bryton was asked why his character asked Abby to move in soon after he realized that their friendship started turning into something more. The actor said, "He realized that the love they both have for each other has always been there. I mean, the goal for any couple, I think, is to end up with your best friend, and I think Devon and Abby realized that's what has happened. And also, it just makes sense. They're a family and that's the most important thing to Devon, especially given his background, and he wants things to be stable for his son, so he doesn't see a point in waiting. Considering the loss he's been through, he knows how short life can be."
Bryton also admitted that Devon definitely wants something to come out of his relationship with Abby. After all, the two have always been unlucky in love with other people and just seem to be happier together than apart. He said,  "It's definitely a solid step forward. I don't think there's any wiggle room of, 'Let's see how this is gonna go.' As far as Devon is concerned, all signs point to this going really well, so that's the only thing he's anticipating. There are definitely more steps to be taken in their relationship but they'll take them together."
Bryton continued, "There's nothing really that can separate them anyway. I mean, she was responsible for killing his wife and [unborn] child, so if they can get past that and still be close, they can survive anything. I think as long as the lines of communication are open and everyone's willing to hear each other out and really consider each other's feelings, they'll always figure things out."
The Young and the Restless Spoilers: Is There A Future For Devon And Abby?
With that said, The Young and the Restless fans will simply have to tune in to find out what will happen next! Watch this space. In the meantime, let us know what you think by leaving us a line with your thoughts in our comments section below. The Young and the Restless airs weekdays on the CBS network. Check your local listings for times.
Be sure to catch up with everything on Y&R right now. Come back here often for The Young and the Restless spoilers, news and updates.